Lady Westside Set to Drop New Projects in Coming Months
Talented US rapper and songwriter, Lady Westside, announces plans to release more records as she grows her fanbase in 2023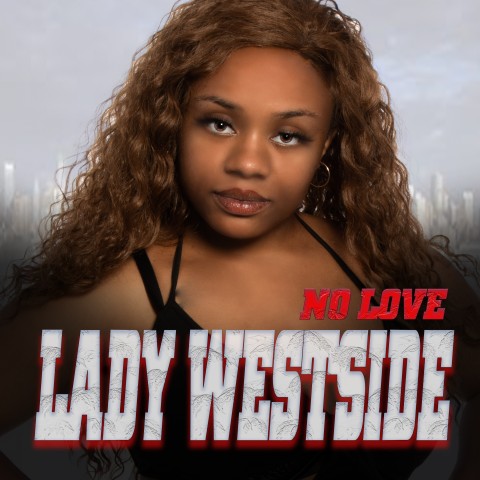 It is looking like it is going to be an amazing year for fans of fast-rising songwriter and rapper, Lady Westside, as the California native recently announced plans to drop new singles in the coming months. Lady Westside, otherwise known as Aries Jordan, is looking to establish herself as a force in the music industry, with the goal of taking the rap game to a whole new level, a move she has reiterated with her past releases and collaboration with other talented acts.
Rap remains one of the major genres of music that has arguably stood the test of time. Over the past decades, a plethora of artists has emerged with fantastic punchlines dropped on beats to deliver an amazing listening experience to rap enthusiasts. However, rap seems to be gradually losing the feel and vibes that endeared the genre to millions of people in different parts of the world across age groups. Consequently, Lady Westside aims to create memories with her captivating songs and lyrical prowess as she drops more works in 2023.
Lady Westside began her journey into the music industry at the relatively tender age of 12 and has honed her songwriting skills over the years. The Atlanta-based act has worked with other talented singers and rappers, co-writing the song titled Never Give Up with her friend, Anya in July 2018. Other works from Lady Westside that have established her talent as a rapper and songwriter are Roll in Peace Remix, Lady Westside, "My niggas excited" (Lil Kim, "not tonight" remix).
Lady Westside has been receiving accolades from different quarters, including the prestigious artist and best underground artist awards, as well as rave reviews from listeners while headlining various local shows. "Lady Westside is an incredible artist who combines great musical awareness with really good dance moves. Her music gets right to the heart." – Lovelt T.
The talented Atlanta-based act is set to become a household figure on a worldwide scale as she collaborates with big names in the music industry to create songs that will stand the test of time.
For more information about Lady Westside and her upcoming projects, visit – http://ladywestsideofficial.com/. Lady Westside also has a growing online community across social media and digital streaming platforms, including Facebook, Instagram, Soundcloud, and YouTube.
Media Contact
Company Name: Lady Westside
Email: Send Email
Country: United States
Website: www.ladywestsideofficial.com