Tyler Pourteau – The Online Fitness Coach People Are Looking For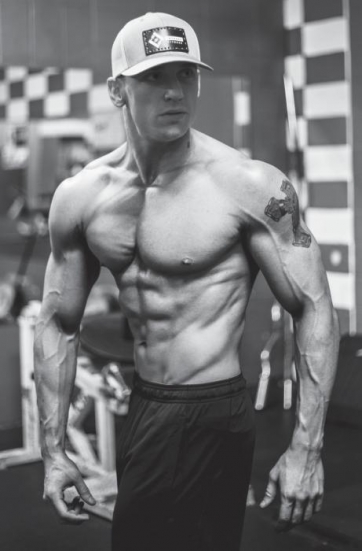 Tyler Pourteau and his business Intense Fitness LLC, are exactly what you are looking for, in terms of health and body fitness!
Tyler Pourteau, the CEO and head trainer at Intense Fitness LLC, is an online fitness coach, based in Haughton, Louisiana, United States. They provide the best professional fitness exercises, techniques, and diet planning, to get the kind of fit body that their clients are looking for.
Tyler is an online fitness coach looking to help people create and maintain a fit and healthy lifestyle. They help clients from all across the world with the hopes of helping out and impacting more people with each passing day. He has served over 250+ clients in just the last 3 years. He has a big list of his clients' success stories, while they were following his Intense Fitness LLC program.
"Start on you now while others continue to make excuses." – Tyler Pourteau
Body fitness and maintaining proper health are always a necessity, especially in today's time and environment. Exercise can help prevent excess weight gain or help maintain weight loss. When engaging in physical activity, calories are burnt. The more intense the activity, the more calories one burn. Regular trips to the gym are great, but for those who are unable to do so, any amount of activity is better than none at all. To reap the benefits of exercise, getting more active throughout your day works as well — such as taking the stairs instead of the elevator or getting more household chores done. Consistency is the key to good health. Exercising combats health conditions and diseases. It prevents heart diseases, and high blood pressure, and even helps in maintaining proper body weight.
"Invest in good health or you will pay for having bad health!" – Tyler Pourteau
Regular exercise helps prevent or manage many health problems and concerns, including:
Stroke

Metabolic syndrome

High blood pressure

Type 2 diabetes

Depression

Anxiety

Many types of cancer

Arthritis

Falls

It can also help improve cognitive function and helps lower the risk of death from all causes.
Exercising regularly elevates a person's mood and can boost confidence and improve self-esteem. Regular physical activity can help you to fall asleep faster, get better sleep and get a deeper sleep. Exercise and physical activity can be enjoyable. They give people a chance to unwind, enjoy the outdoors, or simply engage in activities that make them happy. So, the bottom line of exercise and physical activity is that they are great ways to feel better, boost one's health and have fun.
But it's not enough to just know the how. It's important to practice and apply the know-how in a proper way, and that is exactly where Tyler Pourteau comes in! He is a professional fitness coach and the founder and head trainer at Intense Fitness LLC. He has helped hundreds of people achieve the level of physical fitness that they wish to achieve and lead a healthy lifestyle. He Has been highly successful with his program to help people reach their body goals and redefine their lifestyle into a healthier one. He has a big, long list of clients, who have achieved great results, from being in his program. He has had clients losing 70+ pounds, from being on his program, and his list of positive responses only keeps growing.
Media Contact
Company Name: HYPE PR
Email: Send Email
Country: United States
Website: www.hypekoolar.com