The Space Traveller's Lover by Omara Williams is a Visionary Science Fiction Novel Filled with Masterful Twists and Turns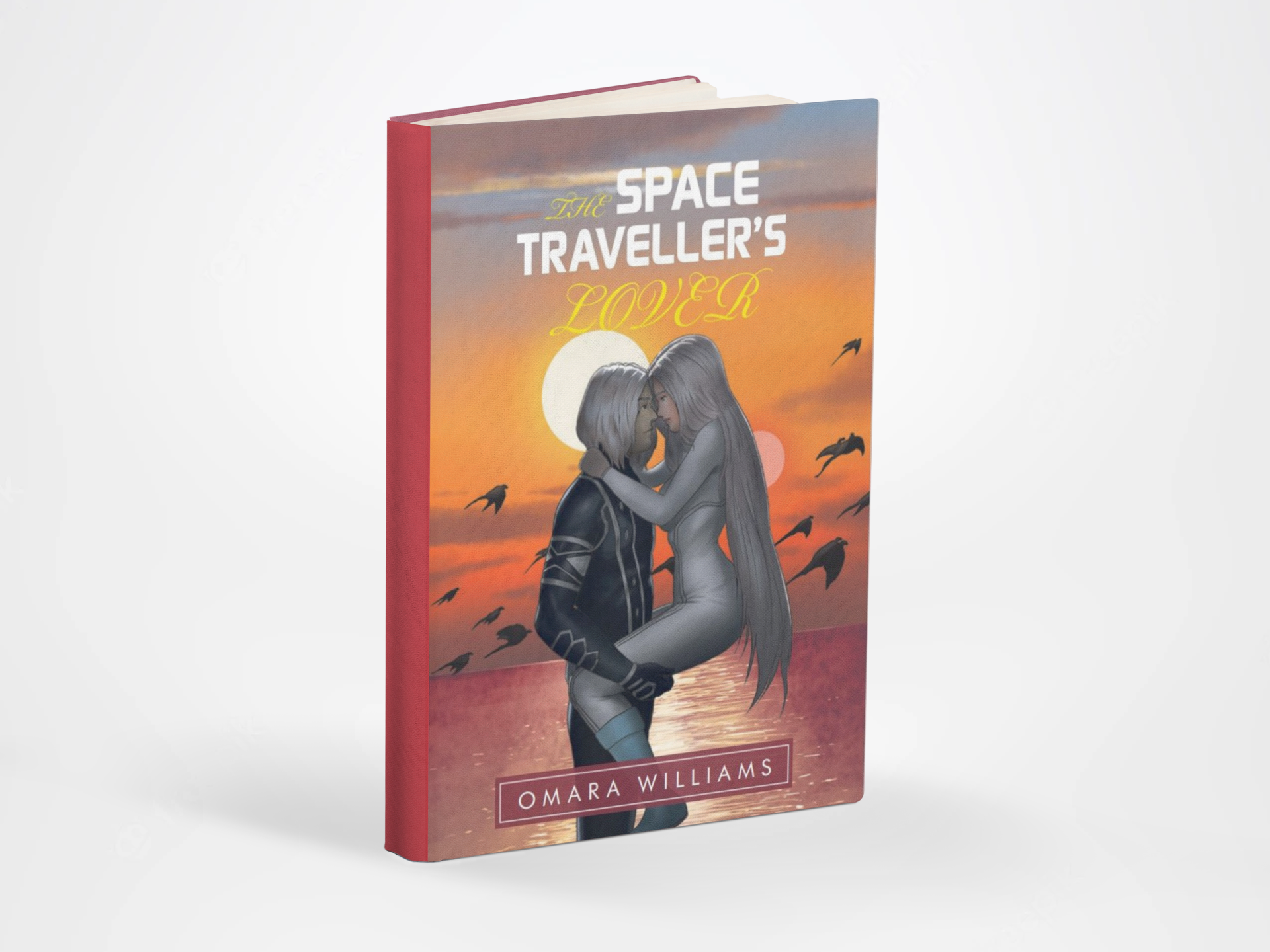 An epic battle between love and power, Omara Williams' The Space Traveller's Lover offers a thought-provoking thrilling adventure with the destiny of an entire planet at stake.
The Space Traveller's Lover is a groundbreaking work of science fiction. The story opens with the Earth on the brink of collapse. In the not-so-distant future, the world's resources are running thin, and the planet is becoming uninhabitable. To make matters worse, the Rom Ghenshar, a vengeful alien race has returned to Earth to deplete the remainder of humanity's resources and replace human beings with more advanced replicas. Rothwen, a headstrong and ruthless alien soldier, develops an intense obsession with Erin, a bright young human student with a mysterious past. He decides to bring Erin into his world, changing all the invasion plans to be with her, just for his pleasure. However, once Erin is with the aliens, she discovers their immense destructive powers. Erin's future and that of planet Earth depend on her next actions. She must search deep within herself to ward off the nefarious alien race for good and save all of humanity.
"Since I was very young, I have loved reading and writing. Fiction and adventure were my favorite subjects, and I felt very inspired by Jules Verne and Alexander Dumas, among other adventure writers," says author Omara Williams. An award-winning, hands-on software manager, Williams' passions and talents span many fields including nuclear and software engineering, science, astronomy and writing. With The Space Traveller's Lover, her goal was to fulfill a lifelong dream and remind readers that it's never too late to find greatness. "I found myself wondering, "What If…?" I believe that it is never too late when you are determined to achieve something, so I started to get back into writing. It took me five years to see my book project finished, and I hope readers find it as fascinating as I do."
Packed full of action and suspense, this futuristic tale is as exciting as it gets. Around every corner, the book is filled with depth and commentary that all work together to flesh out this rich, cohesive universe that is as thought-provoking as it is cinematic. One of the book's standout features is the way in which Williams writes. The prose flows in a way that is lucid, fluid, and somewhat musical. This sort of harmony is also echoed in the way that Williams balances the more technical elements of sci-fi writing with the emotive descriptions of landscapes and characters' inner states. Her ability to handle duality with grace and intention elevates every other aspect of the book, reminding us that the world can be a very complex place — a message that lies at the center of Erin's internal conflict.
The Space Traveller's Lover has received positive reviews from some of the most well-renowned literary organizations, authors, and reviewers around the world. The Scotsman Reviewer, Gwyneth Rees writes, "A suspenseful and fast-paced work, it artfully blends science fiction with romance to deliver an inspirational read that will stay with you long after you've reached the final page." In addition, BookTrib Magazine writes, "If you've been searching the galaxy for your next summer sci-fi read, The Space Traveller's Lover by Omara Williams is definitely the book for you. This clean romance would appeal to a large range of people, from YA to seasoned readers, the esoteric elements are few and far between while the rich descriptive language helps to fill in the gaps of this otherworldly novel."
The Space Traveller's Lover perfectly straddles the line between classic science fiction and action-packed young adult adventure; Omara Williams will astound you with the world she's created. The book is available for sale on Amazon, Barnes & Noble, Kobo and Google Play. Fans of science fiction, romance and action-adventure are encouraged to purchase their copy today: https://www.amazon.com/Space-Travellers-Lover-Omara-Williams-ebook/dp/B09SH9KBTD
About the Author
Omara Williams earned a BSc Honours in Nuclear Engineering from Havana University and several diplomas in computing at Leeds University. She currently works as a software engineering manager. Her passion is science, software and writing.
An award-winning, hands-on software manager, Omara has worked with multi-disciplinary software teams, delivering software solutions in the research, pharmaceutical and printing sectors.
She also dedicates her spare time sky-watching, investigating Ancient Alien theories and is a keen total solar eclipse chaser, with more than seven documented total eclipses on her list. Omara, her husband and her daughter, live in Cambridge, UK.
To learn more, please visit: https://www.omarawilliamsbooks.com
Connect with Omara Williams on Social Media:
https://www.facebook.com/OmyWilliams
https://www.instagram.com/omywilliams
https://www.goodreads.com/book/show/60459252-the-space-traveller-s-lover
Media Contact
Company Name: Author News Network
Contact Person: Media Relations
Email: Send Email
Country: United States
Website: authornewsnetwork.com