David L. Hawkins launches a new book titled Ask the Mailman: A Simple Plan of High-Yield Stock Investing for Uncommon Wealth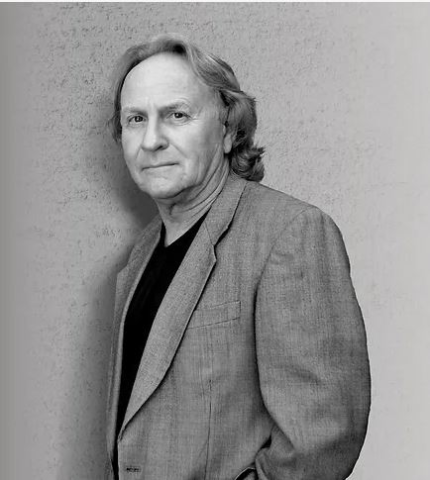 A gifted writer and accomplished designer, David L. Hawkins is elated to announce the launch of his new book, Ask the Mailman: A Simple Plan of High-Yield Stock Investing for Uncommon Wealth.
In this groundbreaking guide, Hawkins shares his proven method for selecting high-yield stocks and maximizing returns on investment. Based on his 3 decades of experience in investing in the finance industry, Hawkins provides readers with a step-by-step plan for building a portfolio of profitable stocks that can secure financial stability and generate long-term wealth.
Ask the Mailman is a must-read for anyone looking to take control of their financial future and achieve their investment goals. With easy-to-follow strategies and practical advice, this book is a valuable resource for both novice and experienced investors.
Ask the Mailman, illustrated by George Chaney, will enlighten those who want a very simple plan that will deliver uncommon wealth through investing in high-yield stocks. When coupled with the laws of compound interest, this plan can provide unbelievable results, even for those that have had unfavorable experiences investing in stocks before.
Ask the Mailman describes many ways to make compound interest your personal banker with very little effort or attention. Cash Is King and this book demonstrates how to get more cash, make it work harder for you, and get you an extra paycheck, build up a nest egg, and pay some or all your bills with "free" money from your stock investments.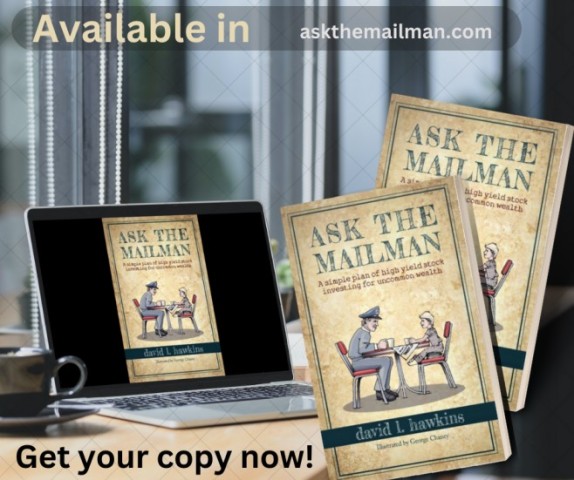 Ask the Mailman also shows how to make your children or grandchildren millionaires by the time they are forty years old, with almost no effort.
Uncommon wealth tips and points revealed in Ask the Mailman:
• Stocks are the greatest and easiest way to get an extra paycheck.
• How to take advantage of a Wall Street yard sale.
• You want to stop working someday, don't you?
• Everyone needs an IRA! Not so fast — you can hit the lottery.
• Make your children millionaires sooner rather than later.
About the Author
As a kid growing up in the Midwest, David always thought he would be a carpenter. When the time came, he selected a vocational high school to study carpentry. Upon graduation, he received the Craftsmanship Award for his newly acquired skills. The day after graduation he started building homes and improving his craft. Four years later, David felt the desire for more.
College was the obvious choice, but what field of study? Aptitude test results indicated the best field for David was to pursue a career in interior design. He selected Kent State University where he earned his degree in design.
For more than 40 years, David's passion for design, art, and construction has rewarded him with a diverse national client base. His travels as an interior designer have taken him all across the country, doing fun projects and meeting interesting people. During his 40 years as a professional designer, he has won several national awards for excellence in lighting and retail design along with being awarded 2 U.S. and Canadian patents for product design.
David has a design studio in a century-old farmhouse and barn located in the Highland Square Arts District of Akron, Ohio where he lives with his wife, Wendy.
David's new book has elicited rave reviews from its readers. Some excited readers on Amazon said:
5.0 out of 5 stars This book could be worth $1,000,000.00 to you! (seriously)
Reviewed in the United States on January 28, 2021
This book will change how you think about investing. I've been a real estate investor for 30 years because of the monthly cash flow available. The simple plan in this book changed my perspective, as the author will show you how to build an income-compounding machine without having to be a landlord. Buy this book, implement his plan – and you'll build a large dividend income stream!
5.0 out of 5 stars Learn how to make money effortlessly!
Reviewed in the United States on September 28, 2022
Between the author's simple, yet unusual investment methods and the illustrator's accompanying drawings, this book is sure to help you make more money, whatever your goals may be, as well as entertain you in the process! I highly recommend this quick and compelling read that will set you on that path to, not just reaching, but exceeding your financial goals. Happy investing!
5.0 out of 5 stars Succinct and timely financial advice! Loved it.
Reviewed in the United States on September 16, 2020
Easy to understand financial and investment strategies for all ages. Good read.
"Equally intriguing is the author's unconventional view of drawing Social Security benefits; he explains his rationale for taking monthly payments earlier rather than later "to add to my compound interest generating model." Throughout, the author's writing is lucid, and the excellent illustrations enhance the content. Bold investment strategies that aren't for the risk-averse." — KIRKUS REVIEWS
To purchase David L. Hawkins' Ask the Mailman, visit the book's page on Amazon or directly on his website https://www.askthemailman.com/
Media Contact
Company Name: Wordsmith Multimedia Services
Contact Person: David Hawkins
Email: Send Email
Country: United States
Website: https://www.askthemailman.com/