OnTime Bike Is Now Populating The US Market With Innovative New E-Bikes
OnTime Bike is a manufacturer of innovative and durable leisure E-Bikes. The company has now launched three new E-Bike models in the United States, while also offering test rides and exclusive offers
Brea, CA – DEC 16, 2022 – With the launch of their recent headquarters in Brea, California, OnTime Bike is now proudly introducing its range of cutting edge and innovative E-Bikes to the US market. With three bike models currently in stock, the company focuses mainly on leisure bikes that deliver comfort, thrill and agility in equal proportions. In order to celebrate this launch during the 2022 holiday season, OnTime Bike has already planned exclusive offers and collaborations with the Carbon Canyon Coffee Company in Brea, California. With their every day 'Commuter' series of bikes featuring two models named 'Breeze' and 'Sip', the 'Off Road' series currently features the 'Phantom' mountain E-Bike, with many more E-Bike models to arrive in the near future.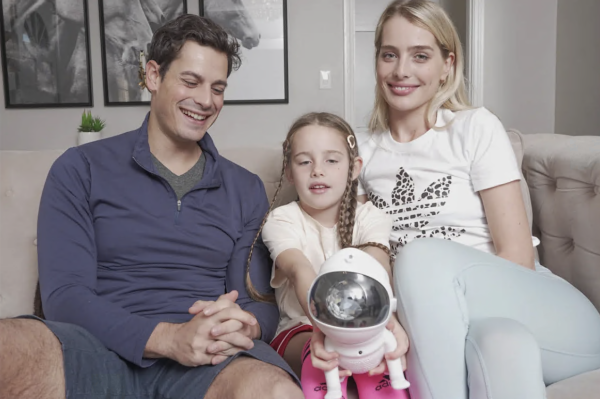 A spokesperson for OnTime Bike made an official statement to the press, "Here at OnTime Bike, we have been dedicated to quality and innovation for many years. We constantly put efforts into research and procurement of parts, so we can create E-Bikes that deliver true value to our customers. We are now very proud to be launching our E-Bikes in the United States From our distribution Headquarter in Brea, California. This serves as a big milestone for our company's journey, and we will continue to grow and expand with new E-Bike models in the near future."
On Sunday, December 18th, 2022, OnTime Bike is hosting a special event from 10AM till 3PM. Biking enthusiasts from across the city are encouraged to take part in the event, where free test rides for the three current E-Bike models will be offered in the neighborhood. With people getting to learn more about OnTime and their innovative E-Bikes with period. The Carbon Canyon Coffee Company (IG @carboncanyoncoffee) will be serving free coffee to all the guests in attendance.
With their bikes available for purchase online with free nationwide delivery (excluding Hawaii and Alaska), the bikes are also available for purchase in-store. In order to ensure after-sales support and utmost customer satisfaction in the local area, OnTime Bike has partnered with Pedal Barn Bike Shop (IG @pedalbarn) in Carbon Canyon. The Pedal Barn Bike Shop will be offering repair and maintenance services for OnTime Bikes, in addition to resale services as well.
Furthermore, OnTime Bike is also offering a limited time holiday discount on the 'Breeze' E-Bike in the 'Commuter' series. Originally priced at USD $1399, the bike is currently available at a reduced price of USD $899 through the official ONTIME BIKE website. This will give new U.S. customers a chance to save USD $500 on their purchase. OnTime is now urging bike enthusiasts to take advantage of this limited time offer while it lasts. Even when there are no discounts available, OnTime Bake still makes it easy and affordable for people to own a premium E-Bike with financing options powered by Affirm.
The company spokesperson further added, "Not only are we offering a very exciting holiday discount for our US customers, we have also launched a financing option with Affirm, which makes it easy for people to own a premium bike. Instead of paying the full cost upfront, customers have the option to pay in easy and affordable installments. We truly hope that our customers can revel in the joy of our durable E-Bikes and enjoy the pleasure of being outdoors."
More details about OnTime Bikes, along with their official online shop, can be seen on the company's official website at https://www.ontimebike.com/.
Media Contact
Company Name: ONTIMEBIKE
Contact Person: Media Relations
Email: Send Email
Phone: 1-888-925-6668
Country: United States
Website: https://www.ontimebike.com/