New Children's book release celebrates World Children's Day 11/20/22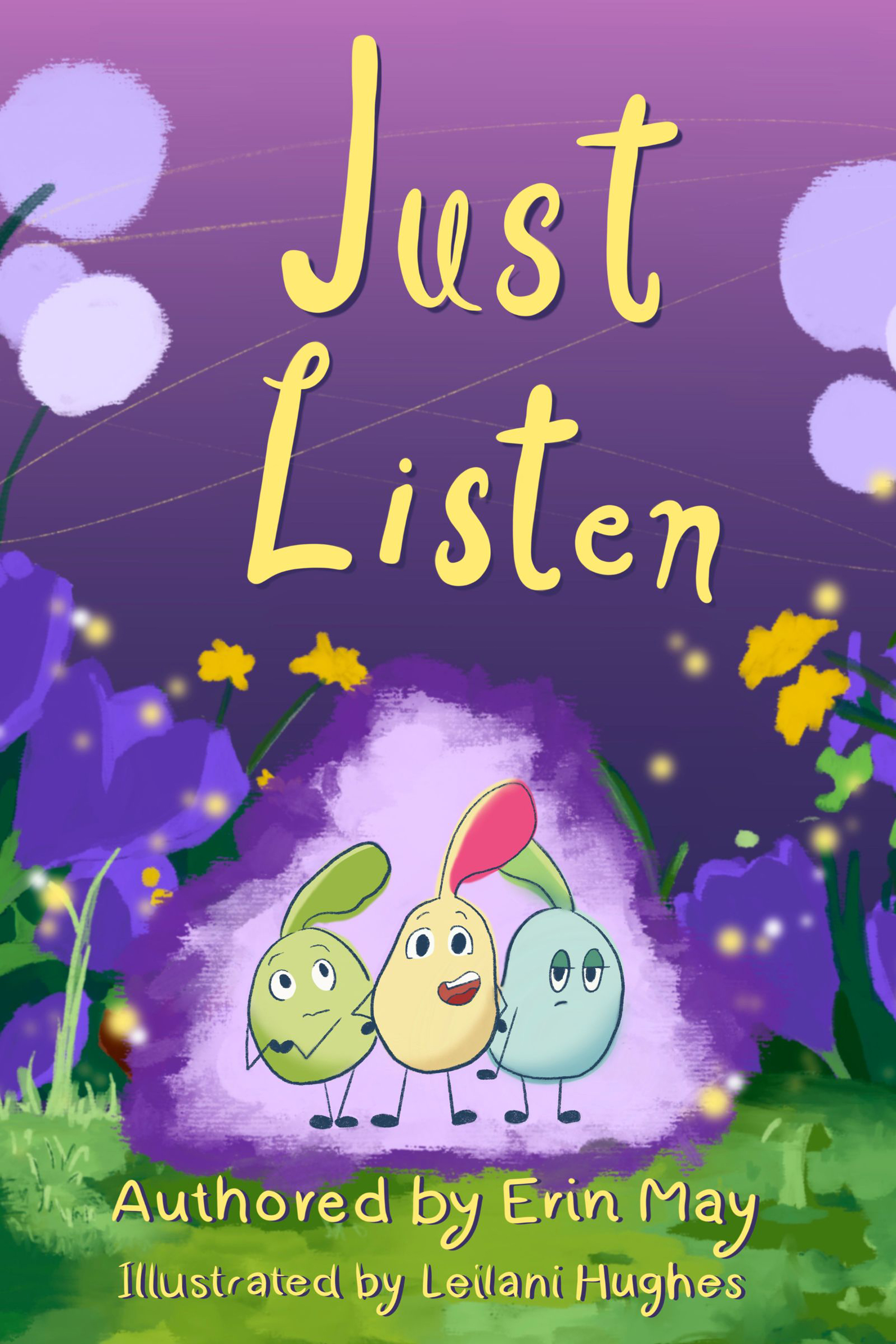 American author and motivational speaker, Erin May-Latawiec, releases "Just Listen," the first of the Just… book series where she helps kids build their confidence and the ability to listen to their intuition. A message celebrating the rights and well-being of children globally.
A message celebrating the rights and well-being of children globally. Erin May-Latawiec is looking to share the benefits of self-belief and intuitiveness, irrespective of external influence, with as many kids as possible as she launches the Just Listen children's book. The book is the first addition to the Just picture book series as the American writer narrates the story of three young seeds and their experiences after leaving the security of their comfort zone to find their place in the world. As children are currently facing an unprecedented mental health crisis, children's books with messages like Erin's have never been more relevant.
"Did you hear that? Sometimes the voice is loud and sometimes it's faint, but it is always there within you, guiding you, you just have to listen. And once you listen, a journey of endless possibilities begins to unfold." – Erin May-Latawiec.
The subjects of self-confidence, self-esteem, and following your intuition are extremely important parts of quality mental health. Over the years, several guides have been created to help young adults in particular stay true to their beliefs, regardless of the influences from external factors. However, Erin is looking to catch them young as she releases Just Listen for parents who want to help their children build confidence and courage to be themselves.
The goal is to inspire kids of all ages and parents alike to discover their greatness within. Erin personifies the journey to self-discovery, working with Leilani Hughes as the illustrator to use interesting characters and captivating images to help readers reach their full potential by listening to their intuition. Just Listen will make an amazing read for all categories of readers, with Erin using her life experiences navigating education, marriage, motherhood, and a career to illustrate the power that comes from within and the importance of listening to one's intuition.
Just Listen is available in different formats for readers across the globe.
To learn more about Just Listen and other works from Erin May-Latawiec, visit – https://erinmay.com/. Erin is also available on all major social media platforms, including Facebook and LinkedIn.
About Erin May-Latawiec
Erin May-Latawiec is an American writer, business and strategy consultant, and motivational speaker, who is passionate about helping others become the happiest person they know. Throughout her life, navigating education, marriage, motherhood, and a career, Erin, like many others, has encountered countless decision points. And with decision-making, comes many opinions and outside voices, but she has ultimately learned that the best choices always come from within and she is looking to share her wealth of knowledge with as many people as possible worldwide.
Media Contact
Company Name: Erin May-Latawiec
Email: Send Email
Country: United States
Website: www.erinmay.com