Spirituality 104: Reflections in My Magic Mirror Offers a Powerful Framework on How to Find Inner Peace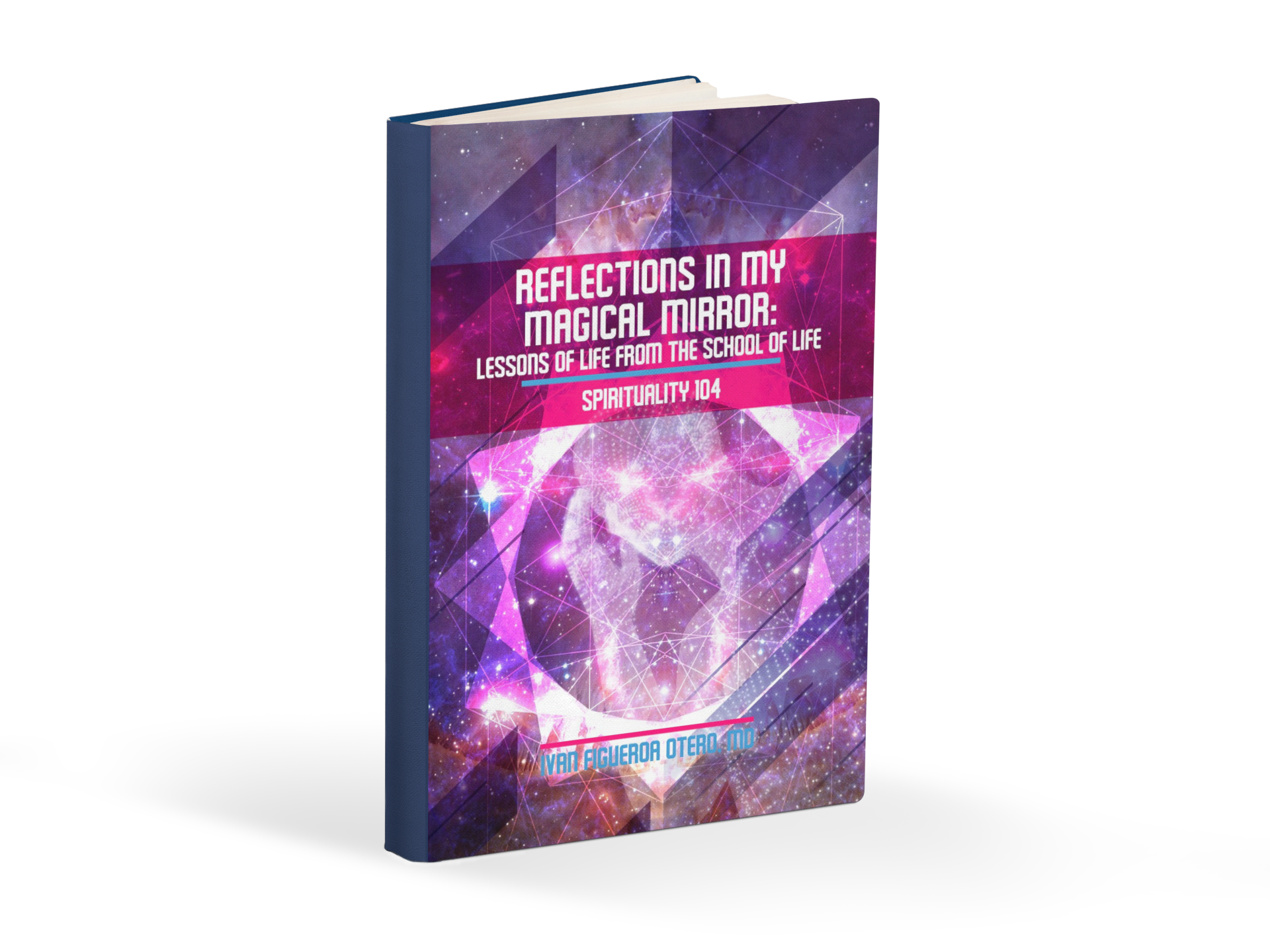 Self-help author and former surgeon, Ivan Figueroa-Otero, M.D. provides a compendium of wisdom to help readers improve their physical, mental, and emotional health and live a vibrant, healthy life.
Spirituality 104: Reflections in My Magical Mirror focuses on the complexities of love and details the lessons Dr. Ivan Figueroa-Otero learned while compiling his book trilogy, The School of Life.
Ivan Figueroa-Otero, M.D., a former surgeon at both the University of Puerto Rico's medical hospital and Miami Children's Hospital, was inspired to write the book to help readers, "discover the reflections of wisdom hidden within their "diamond in the rough." Over time, many people's lives are dimmed from the vicissitudes of life weighing them down. The book shares comforting messages readers can use to smoothly navigate the lessons life tests them with. In his previous trilogy, Figueroa-Otero shares his own mistakes in hopes of helping others pass their final exam of life. With Spirituality 104, Figueroa-Otero sought to develop a foundation for those interested in taking on the next level of challenges, inspire them to recognize their own brilliance and fulfill their purpose.
Spirituality 104: Reflections in My Magical Mirror aims to help people find the emotional, physical, and spiritual well-being to which they aspire. The book offers 52 of the wisest statements from the School of Life trilogy, accompanied by practical meditation instruction and loving messages that discuss different aspects of human existence. Each quote is explained and includes exercises to help readers integrate the message into their daily lives. Spirituality 104 elaborates on concepts like self-respect, empathy, patience, and non-judgmental love — attributes born out of practice that allow you to live mindfully with your feet on the ground but your eyes on the heavens.
Spirituality 104: Reflections in My Magical Mirror is endorsed by a range of renowned professionals. Melissa Turner, the co-founder and editor-in-chief of BeMagazine.org, writes, "Dr. Ivan Figueroa's book series, and his most recent compilation of these important reflections, reminds us of the power of love to transform our lives and our work and our world around us. Only when we look into the mirror can we see the reflection of our creator and remember the great purpose of love which brought us into being." Dr. Eduardo Santiago-Delpín, immunologist and transplant surgeon and distinguished professor of the University of Puerto Rico writes, "Dr. Figueroa's fourth book is a work of art that positions him as a proven author and a wise, mature teacher. His books complement his work in the spirituality knowledge area, just like his spirituality complements his vocation as a healer…This book is a must for readers of all ages…and a guide to life."
A vibrant 77-year-young retired academic pediatric surgeon, Figueroa-Otero keeps his mind sharp by practicing holistic medical care and Chinese-style acupuncture while writing self-help books. "Spirituality 104: Reflections in My Magical Mirror" is available on Amazon, Mascot Books https://bit.ly/3Fh63Jr, Barnes & Noble, Apple iBooks, and through other major booksellers. A worthwhile volume during times of uncertainty and unrest, readers looking for a compendium of the best wisdom from the School of Life trilogy can purchase a copy today.
About the Author
Ivan Figueroa-Otero, M.D. is a former academic pediatric surgeon who, after retiring at 61 from an active surgical practice, decided to give himself a challenge based on his extensive experience in oriental eastern philosophies and training in Chinese-style medical acupuncture. He embarked on a very successful integrative holistic medical practice that led him to be recognized as Holistic Physician of the Year in 2011. Figueroa-Otero became a very active TV presence in the field of alternative medicine and rounded out his goals by initiating a writing career in his favorite genre: non-sectarian spirituality and self-healing. He is the author of the School of Life series, which includes Spirituality 101, Spirituality 1.2, Spirituality 103, and his most recent, Spirituality 104 — a transition to his new Spirituality 200 series. Each book has received significant acclaim, with accolades like the Benjamin Franklin Award, NIEA Award, Readers' Favorite and the Book Excellence Award.
To learn more, please visit Figueroa-Otero's website or connect with him on social media.
Media Contact
Company Name: Author News Network
Contact Person: Media Relations
Email: Send Email
Country: United States
Website: authornewsnetwork.com