Veger Launches Its Next-Generation 100W Laptop Power Bank With 20000mah Capacity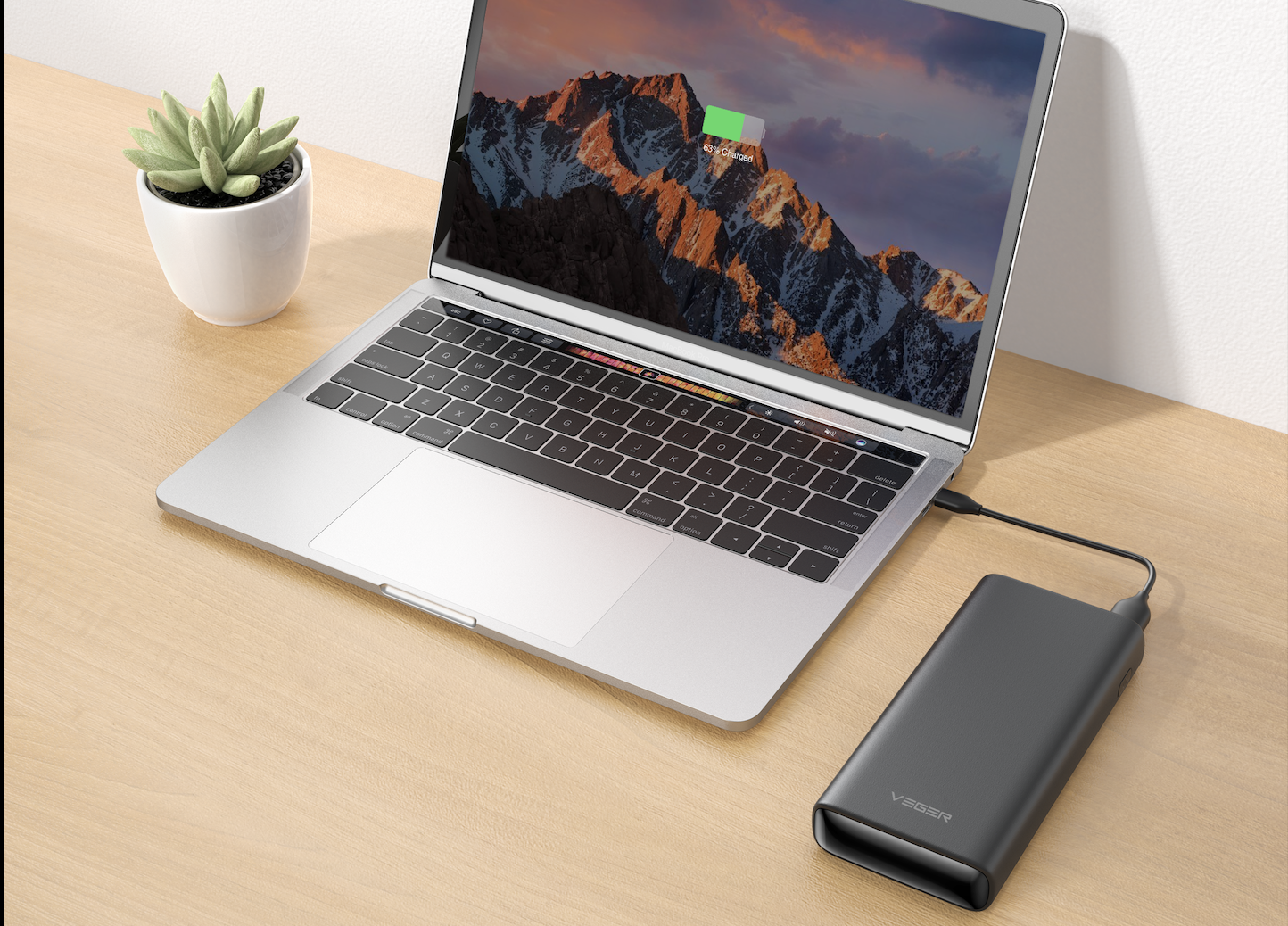 Veger, an industry leader in mobile charging solutions, has unveiled its next-generation 100W Laptop Power Bank with a capacity of 20000mah. The next-generation laptop power bank with a 100W power output can charge a 16-inch Mac Book Pro at the same rate as the original charger. The recently released product will enable users to work on their laptops without interruption at all times and from any location. It is best suited for business trips or mobile workstations.
The innovative features of the Veger power bank set it apart from the competition. The power bank has a substantial 100W PD output Type C port, which means it can charge a MacBook Pro 16 inches perfectly, just as good as the original charger. The Power Bank's first Type C port is an In/Out port, which means that the same port used to charge a device is also used to recharge the power bank. The power bank can be fully recharged in as little as 2 hours using the provided USB-C to USB-C cable paired with a 45W wall charger.
The Veger power bank can charge up to three devices simultaneously thanks to its 100W USB-C port, 20W USB-C port, and 18W QC3.0 port. The 20000mAh battery capacity Power bank can charge a device multiple times and is estimated to provide one week's worth of worry-free power, allowing users on the move to handle their business without worrying about their laptop battery running out.
In terms of safety, the company claims that the power bank has a Multi-protection Safety System that provides superior protection for the user and the devices. The power bank also features an IQ intelligent identification system that can automatically adjust ports to meet the charging requirements of each device.
About Veger
Based in New York since 2013, VEGER has been a pioneer in the mobile charging solutions industry, specializing in high-performance chargers and portable power banks. VEGER is well known for its dependable products, first-rate service, and affordable prices. Its products are sold in more than 110 countries worldwide. The company that has been in the game for quite some time has grown to be one of the top five brands in the world for power banks. Its design team combines cutting-edge technology with years of customer feedback to create products that go beyond meeting a user's basic needs and become an extension of their productivity.
Video link: https://www.youtube.com/watch?v=SNtkc2-qYuo
Visit https://www.vegerpower.com for more information.
Media Contact
Company Name: VEGER Power Inc.
Contact Person: Anuj Saroch (Overseas Brand Manager)
Email: Send Email
Phone: +1 (323) 521-4183
Address:228 PARK AVENUE SOUTH #85556
City: NY
State: NEW YORK, 10003
Country: United States
Website: https://www.vegerpower.com/