Three common problems with PTFE tubes
PTFE tube or Teflon tube, a semi-transparent, chemically inert and non-toxic material, has been mostly used in applications requiring resistance to high temperatures, including medical and health care, chemical, aviation, national defense, cutting-edge science and technology, and mechanical engineering, etc. One of its unique features is temperature resistance and its working temperature is from -190℃ to +260℃, so it can be used in elevated temperature applications which require high temperatures of over 200℃. PTFE tubes have very good chemical resistance to common solvents, acids, alkali and bases, and excellent dielectric insulation properties.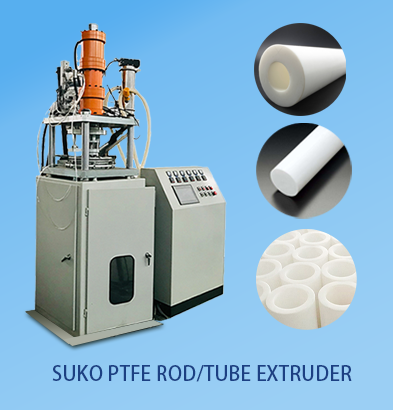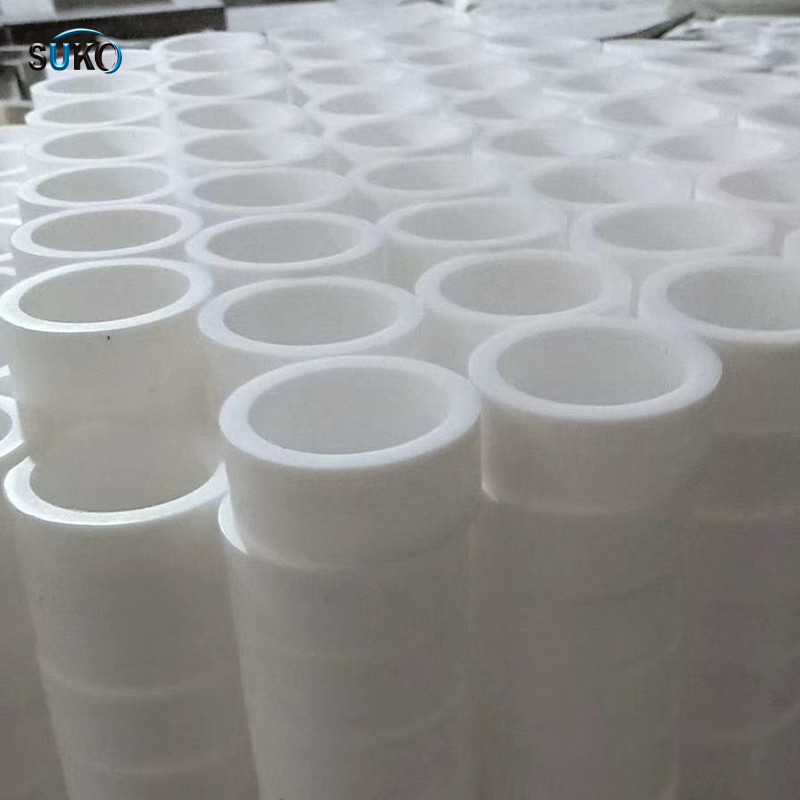 Do you meet any problems when using a PTFE tube? Here SuKo Polymer Machine Tech Co., Ltd., a well-known China PTFE tube manufacturer and exporter, explains three typical problems to help you make better use of PTFE tubes.
1. How to connect PTFE tubes?
The continuous advancement of anti-corrosion technologies and innovation of anti-corrosion materials promote PTFE to be an attractive anti-corrosion material due to its excellent chemical stability, and high temperature and chemical corrosion resistance. But PTFE material has high lubricity and non-adhesive property, making it difficult to connect PTFE tubes. To solve this problem, hot air welding method and manual flanging method can be adopted to connect PTFE tubes.
2. Precautions of PTFE tube installation
The lined plastic is soft when drilling, but it is more troublesome to force a rigid drill bit, which will easily destroy the internal steel lined plastic pipe and cause edges to be hard to be flush, so it is recommended to use a cutter to open the hole. Lined plastic residues will fall into the original PTFE tubes during the hole opening process, so you should pay more attention during the operation, otherwise it will lead to blocked end water points. No electric welding tool should be used for punching holes or installing branch pipes, otherwise lined plastic of steel PTFE tubes will be destroyed.
3. How to treat the surface of PTFE tubes?
The surface of a PTFE tube should not come into contact with aggressive materials such as oil, solvents, and corrosive materials, etc. The surface should be cleaned with water and detergent and rinsed well after staining. The use of solvents and corrosive cleaning materials is prohibited.You may encounter other problems when use a PTFE tube except these three problems, and don't worry. You can find SuKo and will get necessary guidance and help.
source: https://www.sukoptfe.com/news/three-common-problems-with-ptfe-tubes/
Media Contact
Company Name: SuKo Polymer Machine Tech Co., Ltd.
Email: Send Email
Phone: +8619975113419
Address:No.5 Lvshu 3 road, Xuejia, Xinbei District
City: Changzhou
State: Jiangsu, 213000
Country: China
Website: https://www.sukoptfe.com/