Jonathan deJonk, 22-Year-Old Australian Millionaire, Shares His Success Secrets
From the age of 16, Jonathan had engaged in business ventures to help others while making profit. The young millionaire wants to help other people achieve success and make money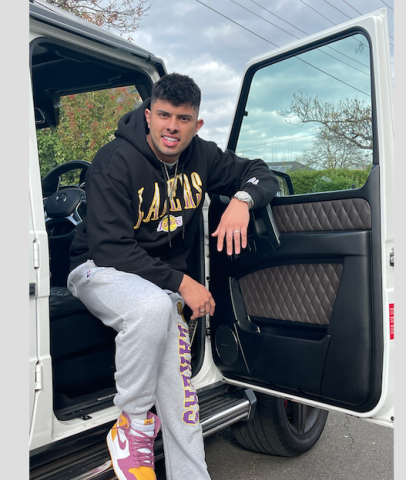 Melbourne Australia – Creative entrepreneur, businessman, digital creator, and investor, Jonathan deJonk, announces his continued commitment to helping others achieve success using his tried and tested methods. Jonathan started his career at a very young age in motorcross sports. He left motorcross to start his own business and now, at the age of 22, he's a proud millionaire living the life of his dreams.
Achieving success wasn't easy for Jonathan as he spent countless days and months working, dealing, networking, and promoting himself to prospective clients. He is always focused on his plans and committed to his course, ensuring that he successfully meets his goals. Now, a millionaire, he wants to share his secrets with everyone so they too can follow his footsteps towards success.
Jonathan deJonk started his career by starting a business where he helps other people sell their used goods and items. He identifies an item for sale, finds a buyer, and earns a profit from the sales. This helped him make the money he needed to establish himself and stabilize his operations. Over time, he graduated into sourcing for his own items and selling them directly to customers.
The resourceful Australian Entrepreneur didn't stop at merchandising as he ventured into cryptocurrency and e-commerce. He took the time to study the business environment and was meticulous at finding the right crypto and e-commerce projects to invest his time and money in, for maximum profit. Now, he does these three businesses full time and they are growing by the day.
While doing well in his business, Jonathan realized that there is a greater calling he has to answer. He needs to help millions of people out there who're looking for what to do and the way to go about it. That's why he has decided to share this knowledge free to everyone who desires them. He will be using his social media profiles and other platforms to share these tips and giving these tools and information free-of-charge. Jonathan also has a Free Market Mastery Course which he has prepared over the years. The paid course offers a step-by-step guide on how to buy and sell online and make money, and it comes at a very affordable price.
Thousands of people have already signed up for the course and are changing their lives by following Jonathan's simple and effective tips and instructions. He's now inviting more people to come on board as there is enough room for everyone to participate and start a profitable business.
Jonathan deJonk desires to transform as many lives as possible with his business knowledge and information for free. He will teach people how to sell online, invest in the right places, and make money from multiple streams of income. He will be teaching everything he has learnt in business, in the past 10 years, with proven results.
For more information, please visit https://freemarketmastery.mykajabi.com/
Instagram page: https://www.instagram.com/jonathandejonk/
Media Contact
Contact Person: Jonathan deJonk
Email: Send Email
Country: Australia
Website: https://freemarketmastery.mykajabi.com/