Backed By Bernie Schultz, Lithium Battery Company Is Launching "Don't Die™ lithium trolling motor battery" At ICAST
Lithium Battery Company sponsors Bassmaster Elite Schultz and will debut their NEW Don't Die™ lithium trolling motor battery at this year's ICAST .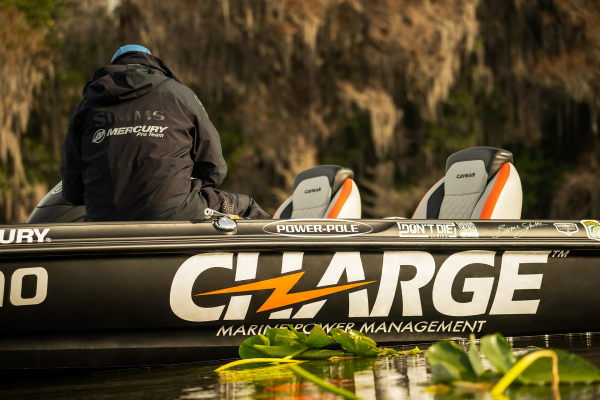 Lithium Battery Company will introduce their NEW Don't Die™ Lithium Trolling Motor Battery in the New Product Showcase at the ICAST sportfishing industry trade show in Orlando, July 19-22. The new battery is the culmination of six years of research and development and is sure to turn heads. The battery is also the most compatible trolling motor battery for the Power-Pole CHARGE.
Lithium Battery Company, maker of the all-new Don't Die™ Lithium Trolling Motor Battery, is now a supporting sponsor of veteran Bassmaster Elite Pro-Bernie Schultz and the Power-Pole CHARGE tournament boat.
The Florida pro's career spans over three decades, with over 353 events fished, 9 Bassmaster Classic appearances, and over $1.1 million in B.A.S.S. earnings.
Schultz was a customer first, purchasing the brand's 12V LifePO4 lithium-ion batteries for his saltwater flats boat after seeking the lightest weight power solution that is a must for shallow water angling. Schultz had in mind a specific rigging location outside the standard battery compartment, and the Lithium Battery Co. batteries fit the bill.
"That was in 2015, and I still have those batteries today, and have never had a failure, they are just as powerful and dependable as they were when installed seven years ago," Schultz said.
Schultz was hesitant to switch to lithium batteries for his boat used for competing in the Bassmaster Elite Series, due to failures and overall undependable performance resonating with other lithium batteries at the time.
"I'm a bank beater, a shallow water angler, so I'm on the trolling motor all day, wherever we fish, so I was reluctant to make the switch," Schultz said.
That changed after Schultz met Nathan Staron, CEO of Lithium Battery, whose 10-plus years of experience and passion for lithium battery technology and customer service made it an industry leader in lithium batteries outside the marine industry.
Lithium Battery Company's partnership with JL Marine, maker of Power-Pole shallow water anchors and the CHARGE battery management system, also the title sponsor of Schultz, was appealing after his own flawless experience with the brand.
"I learned some hard lessons about the dependability of lithium batteries and that all are most certainly not created equal," Schultz said. "With the Don't Die™ brand, I've never had the slightest loss of power, as I did with all the others I went through."
"What impressed me the most, was LBC's commitment to developing a lithium battery that is superior to all others, with the evidence and track record to back it up in other industries," Schultz added.
This track record Bernie speaks of for Lithium Battery Company is from building custom lithium battery packs for some of the World's most trusted brands like General Dynamics, SpaceX, Andretti Autosport, and many more.
The Don't Die™ Lithium Trolling Motor Battery is more powerful, faster charging, lighter in weight, and has impressive new features unseen in the Marine Industry, giving the angler more control and opportunities than ever before.
"I am looking forward to never worrying about my trolling motor battery dying or losing performance from my Garmin electronics due to amperage loss, thanks to my already flawless experience with Lithium Battery Co.," Schultz concluded.
See the product, meet Staron and other company representatives at Booth 5620. The battery will also be on display at the New Product Showcase Preview Reception, open to buyers and media, on July 19, from 5-8 p.m., in Booth 102.
To learn more, visit:
https://lithiumbatterycompany.com/icast-2022/
Media Contact
Company Name: The Lithium Battery Company Co.
Contact Person: Jena Staron
Email: Send Email
Phone: 844-438-5484
City: Tampa
State: Florida
Country: United States
Website: lithiumbatterycompany.com