Penguin Random House's "Lies That Blind" Named Winner in the 2022 Book Excellence Awards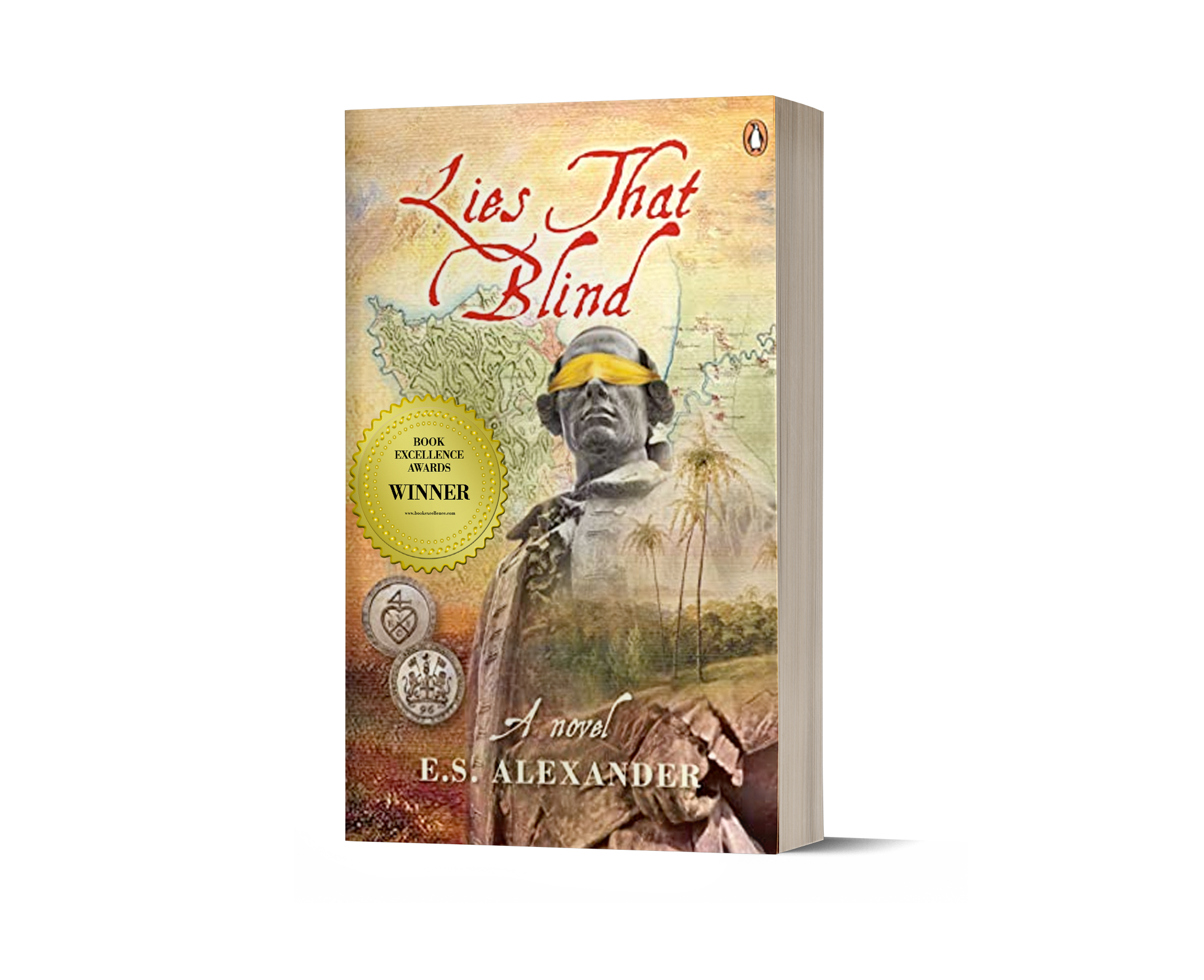 Lies That Blind: A Novel of Late 18th Century Penang recognized for its outstanding writing, design and overall market appeal out of thousands of books submitted into the 2022 Book Excellence Awards.
Inspired by true events, Lies That Blind: A Novel of Late 18th Century Penang by E.S. Alexander follows historical character, Francis Light, who, in an effort to defy his mortality, was seemingly willing to put the lives and livelihoods of thousands of souls at risk. Lies That Blind was named a Winner in the Historical category of the 2022 Book Excellence Awards. The awards competition is dedicated to recognizing both independent and traditionally published authors for excellence in writing, design and overall market appeal. Previous Winners and Finalists have been New York Times' best-sellers, spoken at the United Nations and TEDx, and have had their books optioned by movie studios.
"After a 30+ year writing and journalism career during which I've had over a dozen non-fiction books published, it's thrilling that my debut novel was not only published by Penguin Random House SEA, but that Lies That Blind has been awarded this honor," said E.S. Alexander. A multiple award-winning author, Alexander wrote the book to shed light on the truth about a little-known, forgotten piece of Malaysian history. "I wanted to transport readers to another time and place with which they were likely unfamiliar. Few people outside of Penang, Malaysia have heard of Captain Francis Light, and even the ones who think they know the story of how he took possession of Penang in 1786 are likely to be very surprised, because the accepted history is the usual victor's propaganda."
Lies That Blind successfully transports readers back to an important and interesting period in the history of Malaya. The novel carefully weaves fictional and non-fictional characters to shine light on an acquisition by the East India Company that has been marginalized by history, and how centuries of abuse have shaped the culture. A must read in the historical genre, readers will uncover a deeply and meticulously researched adventure about a part of colonial history few have heard about.
The book has received positive reviews from some of the most well-renowned industry experts, authors, and reviewers around the world. Jeff Lyons, Screenwriter, Film and TV Consultant, and Author of Anatomy of a Premise Line said, "Lies That Blind transported me to another time and place, like any good historical novel should, but it also gripped me with intrigue, wonderfully flawed characters, and masterful storytelling. E.S. Alexander has pulled off a visual and dramatic powerhouse that pulls you in and never lets you go." Audrey Chin, author of The Ash House, said, "There are far too many stories of this period, written from a white-savior's viewpoint, with little regard for the experiences of 'the natives'. E.S. Alexander has managed to give us as unbiased a picture of the period as possible…the prose is masterful."
Lies That Blind is available for sale on Amazon, Barnes & Noble, and other online bookstores. Readers, book clubs and those interested in learning more about Malay culture and history, are encouraged to visit: www.esalexander.com
About the Author
E.S. Alexander wrote and directed her first play, Osiris, at age 16 and as a young adult, penned short stories featuring The Dover Street Sleuth, Dixon Hawke, for a D.C. Thomson newspaper. Liz has combined several decades as a freelance journalist writing for UK, US and Malaysian magazines ranging from the Daily Mail to Marie Claire, with onscreen work as a TV and radio presenter, including the BBC. She has written and co-authored over a dozen internationally published, award-winning non-fiction books that have been translated into more than 20 languages. In 2017, Liz relocated to Malaysia where she was inspired to embark on one of the few forms of writing left for her to tackle: the novel. Lies That Blind is her debut work of fiction.
Connect with E.S. Alexander:
Facebook: https://www.facebook.com/ESAlexanderLTB
Twitter: https://www.twitter.com/ES_Alexander7
LinkedIn: https://my.linkedin.com/in/drlizfuturist
Instagram: https://www.instagram.com/liesthatblindnovel
YouTube: https://www.youtube.com/channel/UCUSceIIWwVZtRuURu5n8f-A
Media Contact
Company Name: Author News Network
Contact Person: Media Relations
Email: Send Email
Country: United States
Website: authornewsnetwork.com