Indie Love Gordon is empowering ethnic minority groups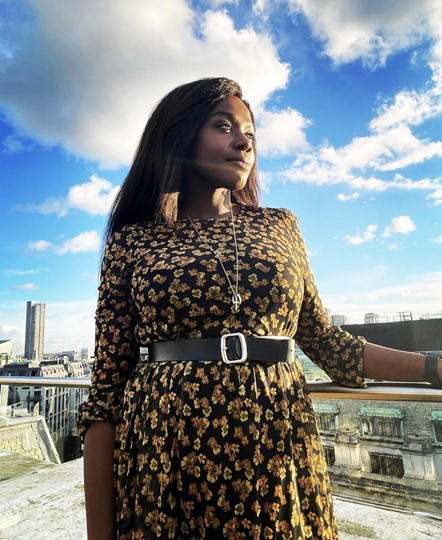 Founder, Angel investor, and head of programs at Foundervine, Indie Love Gordon aims to empower ethnic minority groups by leveraging her years of experience.
Indie Love Gordon is an international speaker, coach, angel investor, and founder of Halo App. Halo is an app that provides emergency support and safety round the clock for men, women, and lone workers who spend a considerable amount of time outside alone. The app also includes features that connect to health and fitness software that helps users track their physical health as sometimes the body will show signs of distress before the mind does.
Indie began her career in Program Management, working for a social enterprise. She was responsible for leading a team of managers who set up social action projects in various communities, the focus was to create communities of active citizens. Currently, she heads the programs department at Foundervine, a training consultancy that aims to empower founders to develop, launch, and scale their own businesses.
With eight years of experience in large-scale strategic program management, VIP stakeholder management, business growth, and scale-up, she wants to empower everyone.
Talking to the press, Indie was quoted saying, "I empower the phenomenal leaders of today and tomorrow. We are all potential changemakers with the ability to have a major impact on this world and what we call legendary history. I urge you all to be active citizens and not passive bystandars."
"Lack of access to funding, resources, and support for ethnic minority women within the startup ecosystem shouldn't be a conversation we are having. Instead, it should be about how much we should be giving. As an early-stage angel investor, I make a pledge to lead with the future in the forefront of my mind." she adds
Indie believes that the lack of access to funds, resources, and support for ethnic minority women in the startup industry must be addressed. As an early-stage angel investor, she wants to bring changes in this field. After joining Foundervine, she has overseen high-impact driven programs for entrepreneurs like Barclays Black Founder Accelerator in partnership with Barclays Bank, Lloyds Immerse Program in partnership with Lloyds Bank, and Lambeth Business Support Program on behalf of London Borough of Lambeth.
Empowering the younger generation is important, feels Indie. It will help create self-aware leaders who will see and understand the value of investing in every individual.
For more information, visit: www.indielovegordon.com
Instagram – @indiewho
Facebook and Twitter – @indiegordon
About Indie Love Gordon:
Indie Love Gordon is a pillar of her community that strives for radical change. She's on a mission to empower the leaders of today and tomorrow, ensuring all companies, organizations and innovative community projects are tech-enabled and can weather the storm of any social, economic, or environmental change.
Media Contact
Company Name: Indie Love Gordon
Contact Person: Indie Gordon
Email: Send Email
Country: United Kingdom
Website: www.indielovegordon.com