Canada Meets and Exceeds 2021 Immigration Goals, Ramps Up Efforts for 2022

Canadian immigration services provider welcomes the recent statistics release from the Immigration, Refugees and Citizenship Canada (IRCC), revealing record-breaking immigration figures in 2021, and shares perspectives on landscape for 2022.
According to officials, for the first time in over a hundred and fifty years, Canada has met and exceeded its immigration goal, with more than 401,000 permanent residents recorded in 2021. Looking forward at the next two years, plans are underway to meet ambitious targets of 411,000 in 2022, and 421,000 in 2023, respectively. Apply for LMIA work permit.
Commenting on the historic achievement, a Green Light Canada spokesperson said 'It is incredible to see that, at such a complex and difficult time, when most countries are making it difficult for immigrants and refugees to seek residence in a foreign country, and with additional pressures caused by a global pandemic, our country is setting an excellent example for the rest of the world'.
Despite a slow and challenging start in 2021, immigration numbers began increasing during the summer. The positive trend continued in the final quarter of the year with more than 35,000 new permanent residents being welcomed in the country each month. These figures are notably higher than those before the COVID-19 pandemic, demonstrating Canada's laser focus and deep commitment to meeting the ambitious goals set.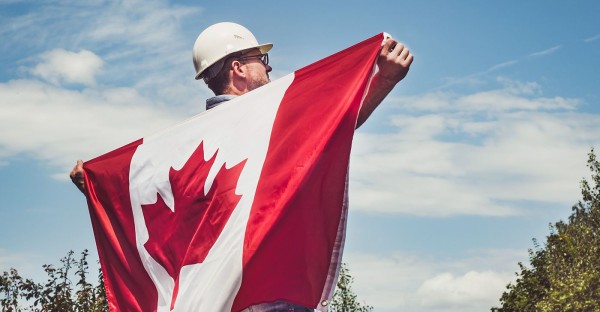 The spokesperson further commented, 'The pandemic has posed unique challenges when it comes to immigration and we can see the impact clearly by looking at the number of permanent residents admitted in 2020. But like most things in life, it is not what happens that matters, but how you react to it. The Government with contributions from immigration services agencies such as ours were steadfast in finding solutions, which helped build a more efficient and practical immigration system. And the results are obvious: for the first time since 1913, our country broke the record and surpassed our target, making 2021 the year we welcomed most newcomers in Canadian history. This was, by no feat, easy to achieve, and it took a collective effort and concentrated, committed action for us to get here, and we could not be more proud'.
Green Light Canada boasts an application success rate of over 95% and their expertise has enabled a large number of individuals and companies to successfully settle in the country.
Looking at the year ahead, the spokesperson concluded, 'We know how critical immigration is to Canadian society and economy. A fact that surprises many is that almost 100 per cent of our labour force growth rests on the shoulders of immigrants, and around 75 per cent represent a much needed population growth that can help counter the aging trend. In 2022, we need to push even more for policy developments and access to appropriate immigration services to meet and hopefully, exceed again, the targets we set ourselves.'
About Green Light Canada
Established providers of immigration-related procedures and policies expertise, Green Light Canada has been offering top-quality support to individuals and their families as well as employers across Ontario, Manitoba, British Columbia, New Brunswick, Prince Edward Island, Alberta, and Saskatchewan.
Media Contact
Company Name: Green Light Canada
Contact Person: Media Relations
Email: Send Email
Phone: +1 (416) 655-7797
Address:1750 Steeles Ave West, Unit 204, Concord
City: Toronto
State: Ontario L4K 2L7
Country: Canada
Website: https://greenlightcanada.com/