Hardwood Stairs Are Trendy with Many Unique and Beautiful Designs and Styles to Choose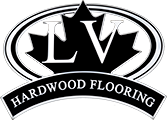 Hardwood flooring has always been a favorite of Canadians, whether solid hardwood or manufactured hardwood. There is a glow and aesthetic beauty with hardwood that is hard to find in other materials. With the trend towards more modernistic designs now in Canada, more residents of the GTA are adding hardwood stairs to their homes than ever before.
LV Hardwood Flooring located in North York, ON, has been serving the GTA for years in the finest in hardwood flooring and offers spectacular hardwood stairs of many varieties. Depending upon the look, and the age of the residents of a home the hardwood stair types are carefully matched to the needs of everyone who resides in a home. LV Flooring has a whopping total of 25 unique design ideas for hardwood stairs and provides an online gallery of the designs as well as in depth explanations.
Budgetary concerns are discussed on the website of LV Hardwood Flooring as some designs are much more costly than others and a realistic budget needs to be determined. In addition, space and size requirements exist for many types of the floors. While the airiness and feeling of suspension in mid-air with floating stairs the reality is there are no handrails and can be dangerous for children and the elderly. While popular in duplexes, the construction must be perfect. Cantilever stairs are a form of floating stairs and are simply suspended.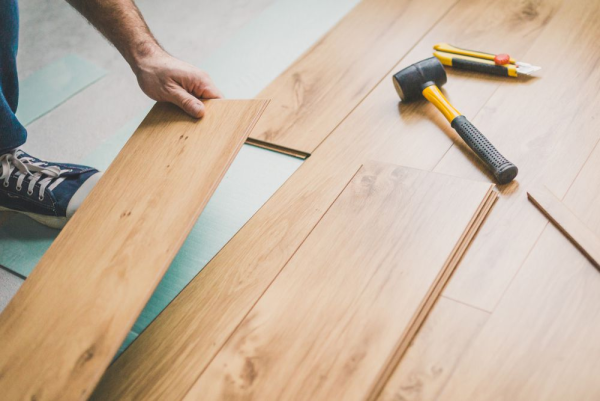 In both commercial and residential properties straight stairs are the most common and the most sought after. There are no bends or curves, and if an elderly person has trouble with stairs, then a stair life is easiest to install in the future. Straight stairs are the safest of all, and the aesthetics needed can be met by choice of hardwood or manufactured hardwood styles
U-shaped stairs are also extremely popular as they are simply straight stairs with a bend I in the middle or closer to the final ending of the top of the stairs. These allow elderly or sick people to have a resting point during their stair climbing rather than proceeding directly upward to the top. They are also attractive and give a bit more dimension than straight stairs.
Curved stairs, sometimes called spiral stairs are many times placed at the entrance to a residence or commercial property to add elegance. They do have guardrails however, but enough space must be available to ensure the spiral can be completed successfully.
There are many variations and different styles than those mentioned above, and LV Hardwood Flooring can advise on which style to pick. The look of each style can also be changed with differing type of railings, so the options are numerous.
About LV Hardwood Flooring
This premiere flooring company in North York, has been serving the GTA for many years with the finest hardwood and manufactured hardwood flooring, plus wall coverings and other offerings such as installation. Currently there is a guide on the website that details all the diversity of hardwood stairs with a gallery of pictures with design ideas. Quotes are free and there is a blog, email, phone, and contact form.
Media Contact
Company Name: LV Flooring
Contact Person: Media Relations
Email: Send Email
Phone: 647-728-1111
Address:5050 Dufferin St #101, North York
City: Toronto
State: Ontario M3H 5T5
Country: Canada
Website: https://lvflooring.ca/