Space Cadets Expands Its Business in the NFT Space Exploration Industry

8th January, 2022 – Space Cadets is setting up an awe-inspiring journey to becoming an all-time great in the NFT Industry. An NFT Collection inspired by space; Space Cadets are 10,000 randomly generated NFTs with over 250 unique and diverse traits. NFT collections have been quite encouraging and profitable in the community for a couple of years, where the industry has built up worth of $22bil in a short span. Taking the mantle of bringing a new insight within the community, Space Cadets will be deployed on the Ethereum blockchain with a dignified roadmap.
Space Cadets started their journey in August 2021, initiating their journey with huge steps towards digital greatness. Every Space Cadet NFT is unique and is known for its specific traits, speculating all uniformity and similarity concerns. With a range from common to rare traits, these NFTs will initially be available for minting across their website. The first stage of Space Cadets' journey calls out for the minting of their collectibles, accompanied by lucrative giveaways throughout the completion of the level.
The platform has made significant announcements associating their giveaways within the roadmap. For building a better community, the platform has recently announced a giveaway of a Tesla Model 3 at the 10% Sold milestone. Being carried out among the first 1000 Space Cadets. The giveaways are not designated for the initial stages, as Space Cadets believe in working through the community across every milestone. On the 15% Sold milestone, a meme contest would be organized across Discord, following a winning prize of 1ETH for the best design. As the 40% Sold milestone is achieved, 2 Space Cadets would be selected at random for a Special Edition Space Cadet NFT giveaway under an estimated value of $15000. As mentioned above, along with these giveaways, there is a lot that the project has planned for the community. To know more about the respective giveaways and contests, you can visit Space Cadet's official website.
As the minting process of the Space Cadets concludes, the next stage would initiate the development of Space Aliens, which is primarily a collection built to develop a mating pair for the Cadets. Holders owning a Space Cadet and Space Alien will be awarded a very rare Space Baby providing they have 2 matching traits, extending the NFT collection and the worth of Space Cadets NFT in the digital market. These NFTs will be available to mint across the website initially; however, they will be eventually extended to be available for trading across OpenSea and other NFT marketplaces.
Space Cadets has kept a very regulated experience for its holders at all times. A 2% volume redistribution is carried out to all of the Cadet NFT holders for every trade that is carried out on secondary marketplaces such as OpenSea. Minting would be soon available across Space Cadet's official website, which would follow a lot of considerable upgrades and developments in the NFT community.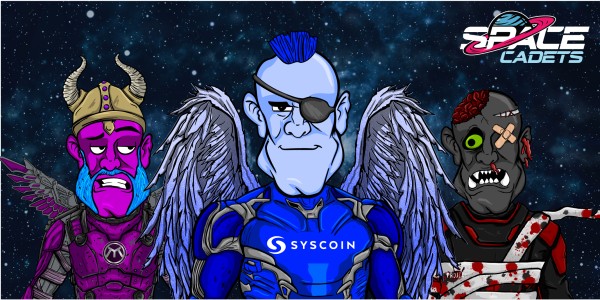 Media Contact
Company Name: Space Cadets
Contact Person: Media Relations
Email: Send Email
City: Newcastle
Country: United Kingdom
Website: https://spacecadetsnft.com/