Super Fresh Launches Their Revolutionary Organic Food Farming Solution On Kickstarter
Innovative farming solution, Super Fresh, launches a fundraising campaign on Kickstarter for their organic farming initiative for growing a wide range of real organic vegetables and fruits
It is looking like good times for lovers of organic foods as Super Fresh launches a Kickstarter campaign with a goal of $200,605 to help with their groundbreaking organic farming initiative. The innovation is an organic farm developed with technical advancements to support growing a plethora of real organic vegetables and fruits for everyone using the closed plant production system (CPPS).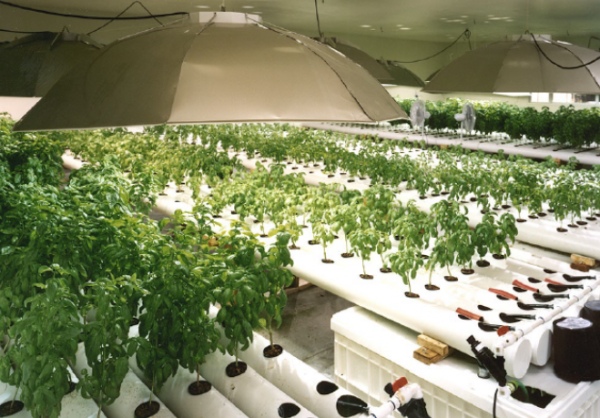 There has been a steady increase in the demand for organic foods in different parts of the world. A recent publication by Global Industry Analysts Inc., (GIA), one of the world's leading market research companies, put the value of the global market for organic foods and beverages at $198.1 billion in 2020, with a projection that it will hit $495.9 billion by 2027. The fruits and vegetable market, which is one of the major aspects of the market is projected to reach $192.8 billion by 2027. Unfortunately, the relatively high cost of organic foods has made it difficult for more people to consume their desired foods and vegetables. However, the team at Super Fresh looks poised to change this narrative as substantiated by the Kickstarter campaign.
The launch of the hydroponic, vertical growing system is particularly timely as Canadians find it difficult to get organic produce during the winter months, with the available produce often shipped from other parts of the world and becoming unpalatable upon arrival. Super Fresh is designed to allow affordable organic produce, year-round, helping to reduce the cost of organic Canadian lettuce by as much as 50%. The innovation with Super Fresh also helps to address the struggles of farmers, with studies revealing that the number of farmers will reduce by 33% by 2045 due to urbanization.
Super Fresh will also be making history by becoming the first company to provide real organic, non-imported vegetables and fruit grown in a completely protected environment. It also brings consumers into the process of growing each produce leveraging technology by allowing customers to scan the QR code on each product and watch the growth cycle of the fruit or vegetables.
The Ontario-based initiative also seeks to address the concerns of organic food lovers in other parts of Northern America, allowing Americans to enjoy more organic produce at a lower cost. Super Fresh plans to produce a fresh, locally grown crop of romaine, iceberg, and red lettuce to Ontario every month, with plans to add more vegetables in the future.
For more information about the revolutionary project from Super Fresh to be a part of the organic foods campaign, visit Kickstarter.
Media Contact
Company Name: Super Fresh
Contact Person: Kavan Joshi
Email: Send Email
Phone: 6473651264
Country: Canada
Website: https://www.kickstarter.com/projects/603633787/super-fresh?ref=d6u3ww