Physician and Bestselling Author Releases Transformative Handbook to Aid in Developing the Father-Child Bond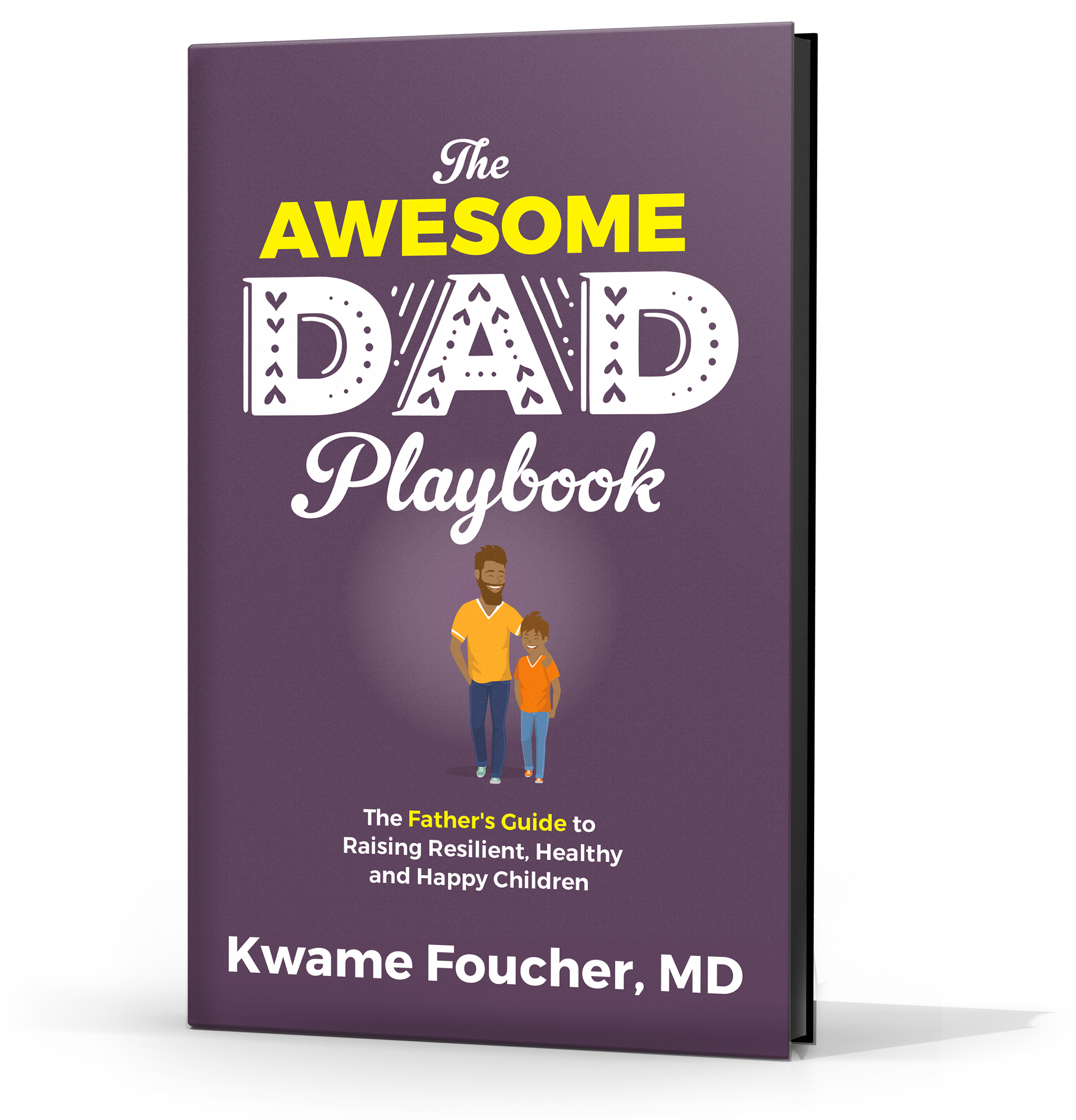 Fatherhood is arguably one of the greatest gifts ever. Yet, many men find themselves running away from that role because the responsibility to be someone's security, provider, teacher, and nurturer can be daunting, especially when they didn't have an example. To help transform men into the best dads they can be, Kwame Foucher, MD, has released The Awesome Dad Playbook: The Father's Guide to Raising Resilient, Healthy and Happy Children.
CHICAGO, IL – June 23, 2021 – In The Awesome Dad Playbook, bestselling author and physician, Dr. Kwame, will provide men with the vital tools and support they need to push past their fears and do the work in order to become confident and influential father-figures for their children. Through the expert insights, knowledge, and experiences offered in this book, fathers will not only dream about an ideal connection with their kids, but they will learn how to build or re-build those vital bonds.
"I believe this is my highest purpose in life — to be a father — and also to share what I've learned through my own experiences as a child growing up through adversity and now parenting through adversity. My goal is to use what I've learned to help others raise healthy children and healthy families. This is what I've always wanted anyway, to be a father and help grow my relationship with my children and to be surrounded in community with other like-minded individuals," says Dr. Kwame.
The topics covered in The Awesome Dad Playbook are intended to offer support, encouragement, and guidance to men as they mature on the journey of fatherhood. Abounding with practical advice related to creating quality time, establishing acceptable physical contact, and dealing with the aftermath of divorce, Dr. Kwame provides insight that can take the father-child connection to another level of success, resulting in an improved quality of life for future generations.
The Awesome Dad Playbook will equip men to handle the role and responsibilities of fatherhood so that they can develop a better, stronger, and more fulfilling relationship with their children.
Dr. Kwame Foucher is an author, speaker, physician, and fatherhood coach. A member and fellow of the American Academy of Family Physicians, he received his BS from Morehouse College in Atlanta, Georgia, and went on to earn his MD from UCLA School of Medicine as well as his MBA from the UCLA School of Business. Dr. Kwame's mission is to apply his medical knowledge and experience overcoming adversity to encourage and empower fathers to improve their relationships with their children thereby creating more resilient, happier, and securer adults.
Published by Purposely Created Publishing, The Awesome Dad Playbook: The Father's Guide to Raising Resilient, Healthy and Happy Children is now available for purchase at www.drkwame.com.
Media Contact
Company Name: Purposely Created Publishing Group
Contact Person: Shani McIlwain
Email: Send Email
Phone: (888) 949-6228
Country: United States
Website: www.publishyourgift.com