The Enemy in the Mirror: A Journey Worth Fighting for by Evg. Constance D. Dixon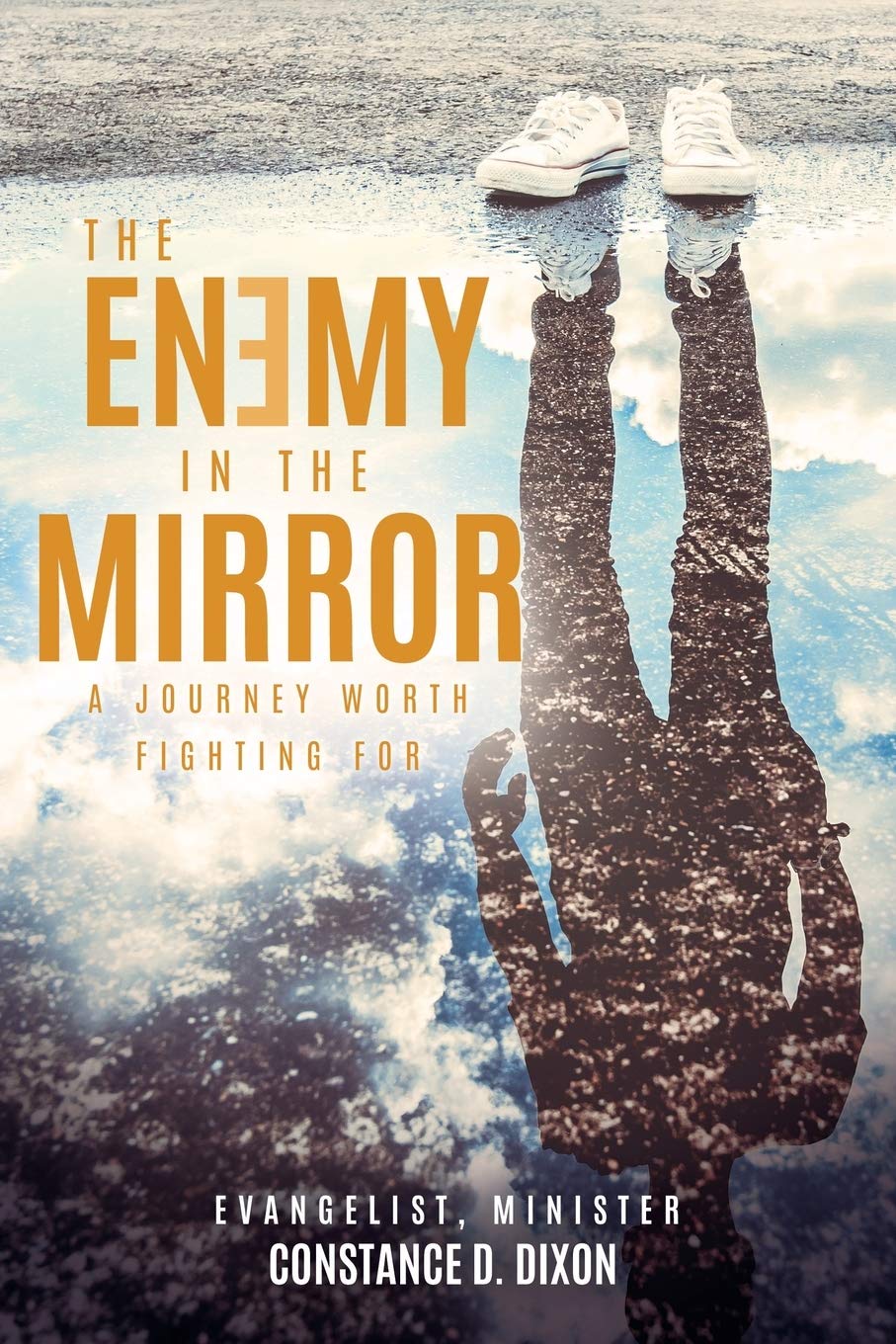 Truth and goodness mirror all of us, when God becomes the center of our life. The Enemy in the Mirror: A Journey worth Fighting For penned by Evangelist, Minister Constance D. Dixon explores this powerful theme.
Famous CBS Radio Host Al Cole's son, Benjie Cole of People of Distinction sits down with the author, to talk about the many variables of struggles people had to go through to live a life of truth. Cole related the book to a famous Michael Jackson song, "Man in the Mirror", he said, "The song is deeper than just the visual of a man looking at himself in the mirror, to make a difference on the outside, you have to first start from within."
Author Evangelist, Minister Constance D. Dixon couldn't agree more with Benjie Cole, she added, "The enemy in the mirror is not someone else but is that "selfie". Understanding and loving that person because God loves you and created us in HIS image".
Dixon's message is crystal clear, that to change the world we have to take a look at ourselves first and make the needed corrections and always see God in the process. If we all did this the world would be so much better and so much more people could be helped.
The Enemy in the Mirror: A Journey worth Fighting For focuses on self-reflection and the inner struggle of one individual to become better, more upright, and more moral. It brings about questions such as, can we change the world by changing ourselves?
It offers an in-depth, honest, and relatable account of Dixon's experiences with bad relationships, suicide, and depression and explores how self-love and God's grace, as well as spirituality, will transform a real and lasting change in her life.
She confessed: "The book reflects all the things that I have gone through and put it into a synopsis and show people how they can recover from relationships, recover when they try to commit suicide because I too was there".
She demanded that we should not start to rely on what other people think of us, to stop the vicious cycle of tailoring our lives to fit the expectations of others.
Her writing is courageous, truthfully explores the topics of depression, suicide, etc. It is a perfect companion for anyone who has to go through any kind of toxic relationship or harsh reality. It is for anyone who struggled with a seemingly sad life without God.
The mirror is not trying to hurt our feelings or make us feel good or bad, it just reflects what is there. But with God's presence in your life, the mirror will show a kinder and tamer self, our inner man, which we could not see otherwise.
Her book is available in all major online retail bookstores. Own yours now: https://amzn.to/2P6akKv
Check out more of Evg Constance Dixon and her works here: https://evgconstanceddixon.com/

Follow her on Facebook: https://www.facebook.com/EvangelistMinisterConstanceDixon/
Media Contact
Company Name: URLink Marketing | URLink Print and Media
Contact Person: Media Relations
Email: Send Email
Phone: 1-888-980-6523
Address:1603 Capitol Ave., Suite 310
City: Cheyenne
State: Wyoming 82001
Country: United States
Website: www.urlinkpublishing.com/