Hip-Hop Artist Aaron Keel Releases New Single "Vacation" To Mark His Triumphant Return to the Music Game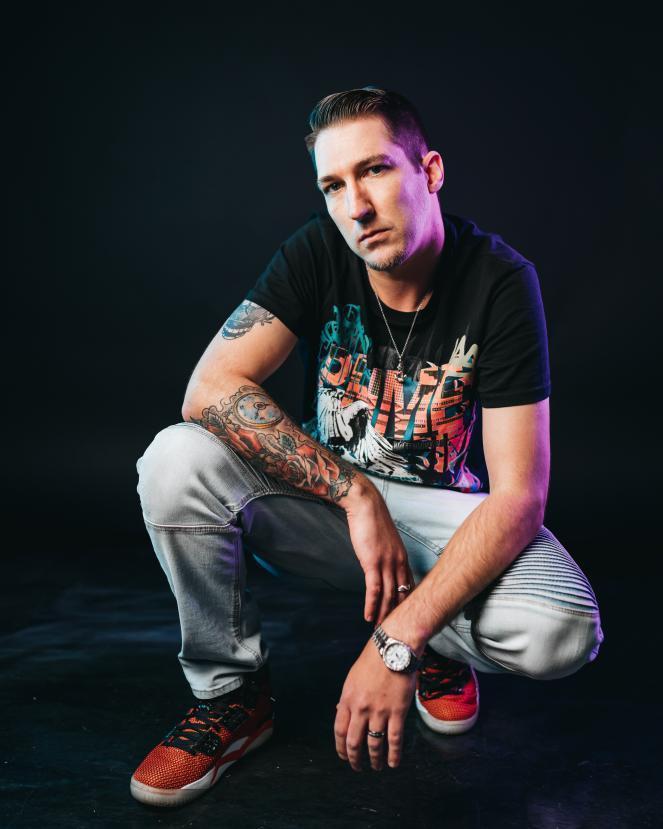 After leaving music to care for his dying father, Aaron Keel returns with a rap single, sharing his story to his fans and the world
Musical artist Aaron Keel is proud to announce his new single "Vacation" to mark his return to the music industry after years of exile. The hip-hop and rap song showcases Aaron's unique rap style and lyrical masterpiece that fans have always loved.
The new single is available for free streaming on Spotify and other music streaming sites. Aaron is back for good and is prepared to take his fans on a journey of lessons and stories about his life and his experience in the past few years that he was away.
Born in Illinois, Aaron was adopted at three weeks old by his loving parents, who helped him become what he is today. He grew up in Madison, Wisconsin as a child and young adult and mingled with other kids in the community, where he fell in love with music. He grew up listening to artists from various genres, including Willie Nelson, Eric Clapton, Frank Sinatra, BB King, and Patsy Cline.
During his formative years, Aaron Keel joined bands where he played the drums and bass guitar. It was in high school that fell in love with hip-hop music. He started writing his own lyrics and people loved what he delivered. This inspired him to produce and release an album selling at least 2,000 copies by hand.
Many top musical artists and producers inspire Aaron. But meeting Grammy-Award Winning International Artist Wyclef Jean in 2007 was a major turning point in his life and career. He became part of Wyclef's family circle by developing a friendship with his sister Melky Jean from whom he learned so much about making quality music.
In 2014, he left his music career to care for his father who had kidney failure. Aaron found out that he was a match to donate his kidney to him and didn't hesitate to give his father a gift of extended life. However, his father's sudden and unexpected death in 2017 shook him to his core. As a true warrior, he has left all of the pains behind and now focusing on giving his fans the best of what he has to offer.
His new single "Vacation" marks the beginning of a fresh journey of inspiration, adventure, and success. In the coming months, he'll be releasing more songs to provoke shockwaves in the global music industry.
About Aaron Keel
Aaron Keel is a hip-hop artist born and raised in the Midwest but now living in Phoenix, Arizona. He has an energetic and inspiring passion that shines through in his music. He's a creative personality who believes in himself and always shows his superior lyrical and vocal skills to entertain and inspire his fans.
To listen to his music, please visit here.
Connect With Aaron:
https://www.instagram.com/therealaaronkeel/?hl=en
https://www.facebook.com/TheRealAaronKeel/
https://twitter.com/realaaronkeel
https://open.spotify.com/artist/24AhCNzluWoGbu1Ar1ACDM
Media Contact
Company Name: Aaron Keel
Contact Person: Media Relations
Email: Send Email
City: Phoenix
State: Arizona
Country: United States
Website: https://open.spotify.com/artist/24AhCNzluWoGbu1Ar1ACDM