LST Bulk Chocolate Coated Freeze Dried Strawberry Machine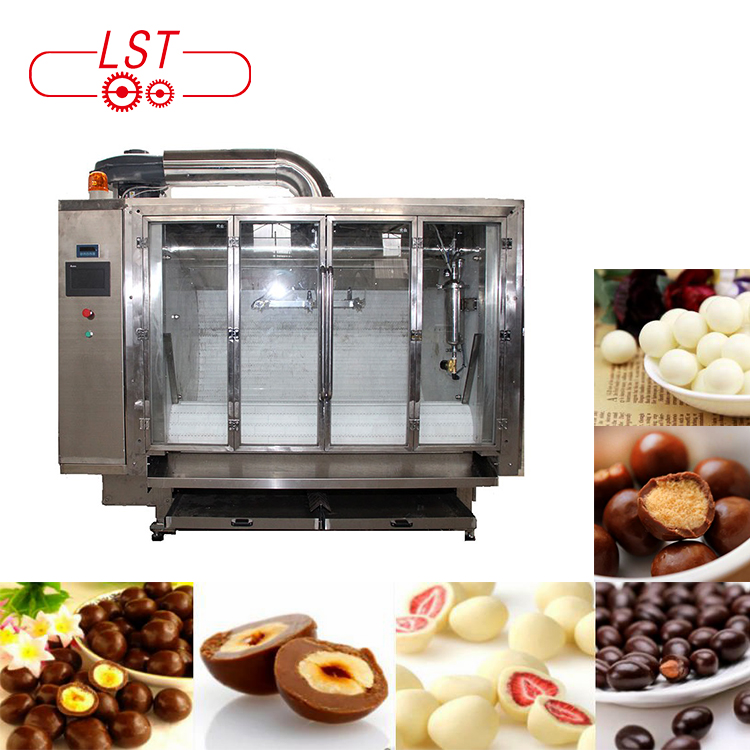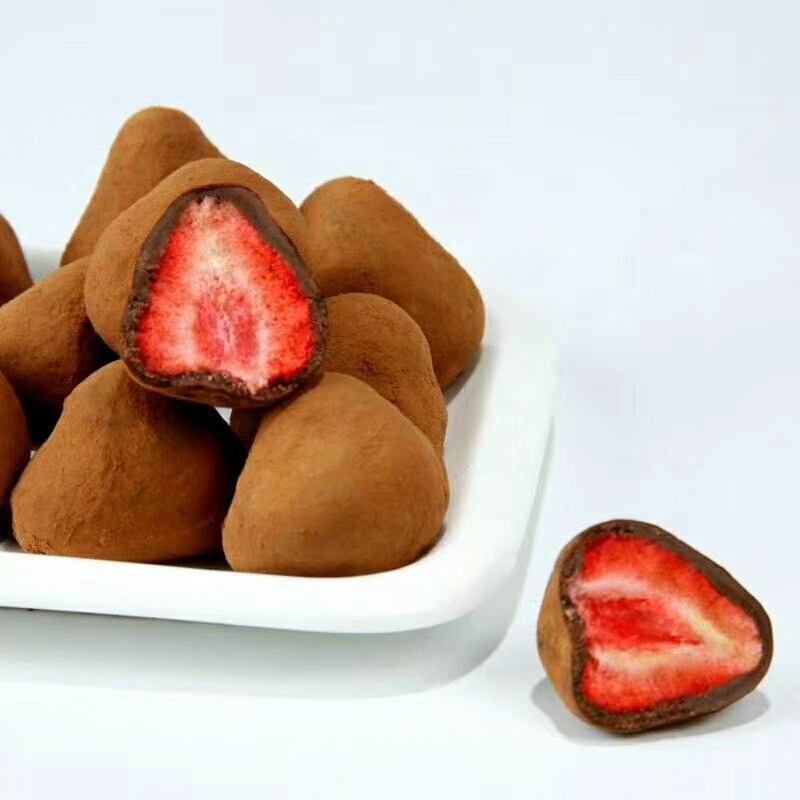 Commercial Bulk Chocolate Coated Freeze Dried Strawberry making:

Main consist of 3 machines as following:
(1) chocolate coating machine
(2) chocolate material feeding system
(3) 8P industrial refrigeration units (water cooling and forced air cooling)
Main instruction of chocolate coating machine
Chocolate Coating Machine
1 Adopts PLC control, can storage for all kinds of product's formula. Program control production process.
2 According to different product's features, can be set spray capacity and spray time by program.
3 Edible grade PU belt. Paste will rotary in high speed with function of belt.
4 Electrical weigh automatic weigh
5 Full automatic program control
6 Automatic feeding system main consist of chocolate storage tank (chocolate insulation cylinder), chocolate slurry pump, stainless steel interlayer insulating pipe.
Product Application
Chocolate Polishing machine are mainly used in stuffed products with peanuts, almonds, raisin, puffed rice balls, jelly candies, hard candies, QQ candies etc.
For special product:
1. For fragile products and puffed product, diameter ≥4mm, stuffed material ≤250 liters. The more fragile, the less material.
2. For products with corner and edges, round shape and consistent thickness is not suggested.
3. For adhesive product, put less adhesive material. In case materials stick together and effect the shaping.
4. For chocolate paste, it is necessary to filter before add in to avoid block of spray nozzle.
Features & Advantages:
1. Automatic production, save manpower / high production efficiency / large output.
2. Full automatic chocolate feeding, coating and shaping.
3. Auto weighting and auto switching for hot air and cold air.
4. Programmed production process makes product.
5. Chocolate atomized spray and pouring meets special requirements of different product.
Media Contact
Company Name: Chengdu LST Science and Technology Co., Ltd
Contact Person: Suzy
Email: Send Email
Phone: 0086 15528001618
Country: China
Website: https://www.lstchocolatemachine.com/chocolate-cold-pres-shell-machine/