Erick Duran Manard Drops His Debut Album "Odd Symmetry"
Talented indie artist and award-winning songwriter, Erick Duran Manard, announces the release of the "Odd Symmetry" album, where he delivers an amazing mix of songs influenced by his life experiences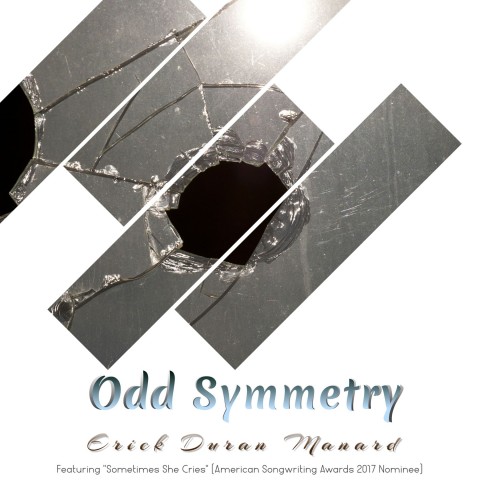 "Odd Symmetry" is the first album from Erick Duran Manard as the talented songwriter and multi-instrumentalist looks to deliver great sounds to bless the ears of music lovers across the globe. The album is inspired by Erick's goal of making songs that every listener would find appealing, inspirational, or relatable, without sacrificing the entertainment aspect of music.
"Through the making of this record, I've discovered there is a symmetric calm to be found within life's unpredictable chaos, an 'odd symmetry," said Erick Duran Manard.
The music industry has evolved over the years to become a multi-billion-dollar market, witnessing the influx of different categories of stakeholders such as music artists, record producers, and record labels. The emergence of digital music and online distribution platforms has further helped the growth of the industry. Unfortunately, the evolution of the industry has not necessarily translated into the creation of content-filled music, with many of the songs rocking the airwaves lacking any real message. However, Erick Duran Manard is looking to change this narrative and his latest work is a testament to this fact.
Influenced by his exposure to different kinds of music, including country, gospel, jazz, rock, and folk, Erick Duran Manard has honed his skills over the years and mastered the art of delivering thought-provoking yet entertaining songs. The "Odd Symmetry" album showcases Erick's creativity and ingenuity, chronicling his life experiences, especially through the tumultuous 2020 and how he found peace and Divine resolution amid chaos and uncertainty.
Born in 1968, Erick Duran Manard grew up around live music, reel-to-reel analog recording, scratchy vinyl records, and a father who did music professionally with the likes of Wayne Carson, Charlie Daniels, and Conway Twitty. The award-winning songwriter, session musician, and multi-instrumentalist started writing, playing, and recording music at 11. Over the years, he has played in and gigged with various local bands and currently focuses on writing and playing music that delivers a message to the heart of the listener.
Media Contact
Company Name: Erick Duran Manard
Contact Person: Media Relations
Email: Send Email
Phone: 918-550-1816
Address:13681 S. Poplar St.
City: Glenpool
State: Oklahoma 74033
Country: United States
Website: erickduranmanard.com