Exclusive Interview with Animesh Sharma of The IELTS Bridge, Dehradun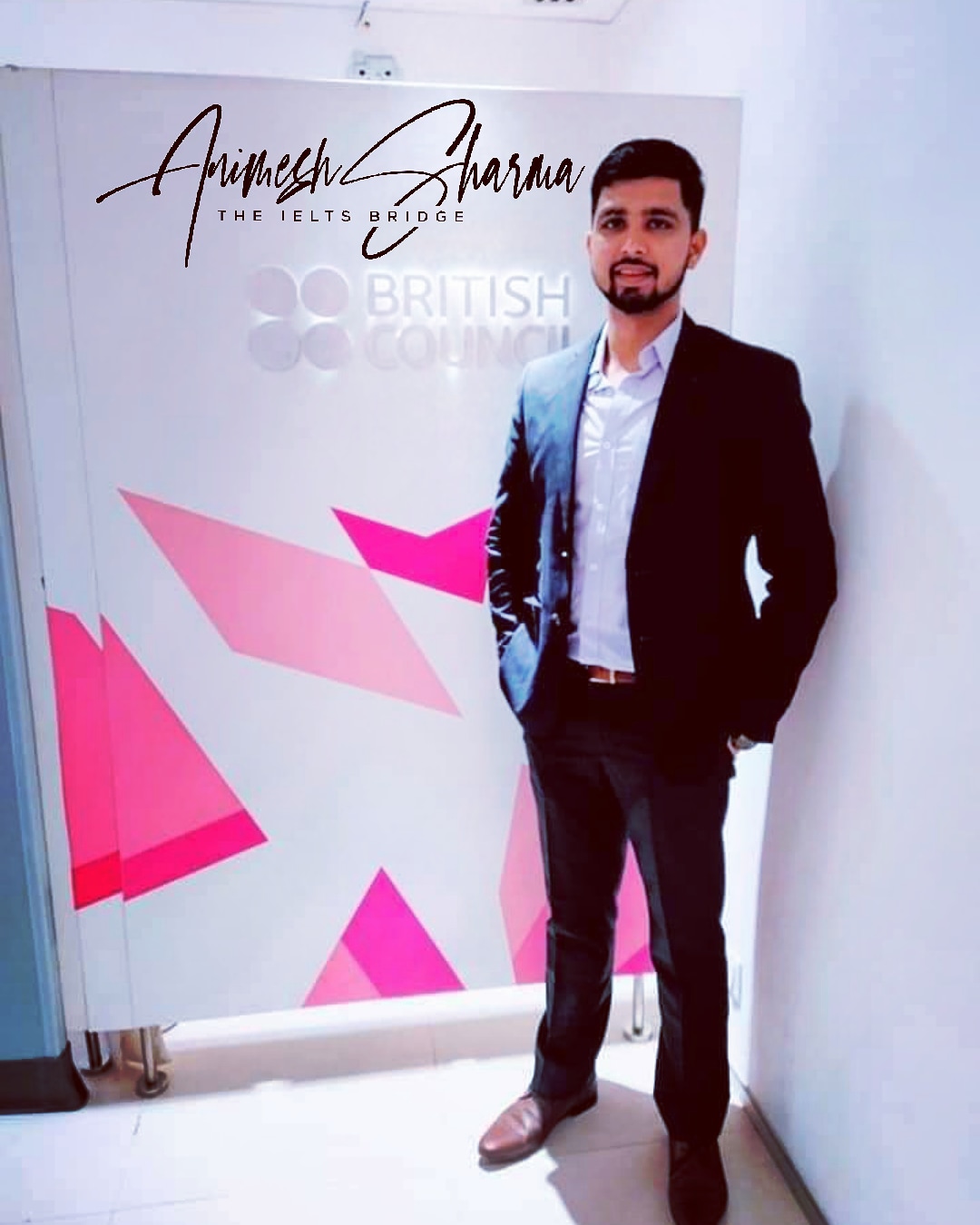 March 2, 2021 – The IELTS exam is taken by Indian students who want to immigrate to English-speaking countries like the UK, Canada, New Zealand, Australia, and other places in Europe or the US for higher studies or take up employment. Given the rigorous nature of the exam, many students opt for coaching and guidance. The IELTS Bridge in Dehradun is a reputed and authorized place to get prepared adequately for the exam.
Release Wire (RW) spoke to the founder of the IELTS Bridge, Dehradun, Animesh Sharma.
RW: Please share some details about you and your story. How did you get to where you are today?
Animesh: Thank you for the interview. I started my career just like any other recent post-graduate does. I did my Bachelor's in Petroleum Engineering and Masters in Oil & Gas Management. I started my career as a business analyst in an Oil & Gas firm in Dubai, UAE. Today, I am a certified IELTS trainer from the British Council and TESOL/TEFL Certified. I was also a speaker at the LNG Terminal Conference, Singapore. With more than nine years of experience, I am a published author of the book, 'The Lazy Man's Guide to Crack any Interview' being published by Amazon (KDP) USA.
RW: I'm sure your success has not come easily. What challenges have you had to overcome along the way?
Animesh: Well, success never comes easy, and there are always challenges along the way.

RW: Let's talk about the work you do. What do you specialize in?
Animesh: If you're planning to study, migrate or work internationally, join the IELTS Bridge Institute for a good IELTS score. Our IELTS program offers the highest possible quality at every stage of the IELTS learning process. No other test prep firm in Dehradun can match the quality of our course offerings, teachers, methodologies, materials, and guidance.
Recognized as an official IELTS Exam Booking Centre, the IELTS Bridge helps you to improve your IELTS score. We are an authorized partner of the British Council and IDP in Dehradun. Our IELTS training is designed to give the applicants requisite practice in the techniques required for taking the test.
RW: Why study at the IELTS Bridge, Dehradun?
There are ample good reasons to come to us. Students will get to learn about various techniques for obtaining a high IELTS band score by using our best materials. They will know about the best test-taking tips and strategies for maximizing their result. They will get to know their strengths and weaknesses to improve the IELTS score. Our qualified trainers will also help you conquer your weak points and help you achieve your dream. You will feel more confident taking the IELTS test after completing your training from the best IELTS institute in Dehradun. You will be fully assured of taking on the exam and can expect a good outcome.
RW: Speaking of success, what does the word mean to you?
Animesh: Life is a game. It doesn't matter if you win or lose; what matters is that you continue playing.
RW: Finally, how can people connect with you if they want to learn more.
Animesh: They can connect with me on my Facebook page (The IELTS Bridge), or my Instagram (the_ielts_bridge), and on my YouTube channel ('IELTS with Animesh Sharma'). They can also visit www.theieltsbridge.com and practice free Unlimited IELTS Mock Tests.
Check out some of Animesh's endorsements from Hollywood & Bollywood: https://youtu.be/TX_wcHF7YWs
For more information, please visit: www.theieltsbridge.com
Media Contact
Company Name: The IELTS Bridge
Contact Person: Animesh Sharma
Email: Send Email
City: Dehradun
State: Uttarakhand
Country: India
Website: http://www.theieltsbridge.com