Port de la Mer Making a Splash With Buyers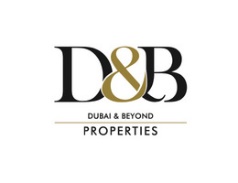 Husni Al Bayari, CEO of D&B Properties, puts the spotlight on a stunning new beachfront development that is riding a wave of strong interest from international investors
July 19, 2019 – UAE – Port de la Mer is a new waterfront project by master developer Meraas in the much-coveted Jumeirah district of Dubai, so it is perhaps not surprising that investor interest in off plan properties within the development is strong.
There are several reasons we can unpack to explain investor confidence in this high-end project. Firstly, Port de la Mer is tailored to offer families waterfront living with five-star amenities and services. The island retreat in the heart of the city offers residents private beach access, a yacht club, and a 190-berth marina, to name a few of its stellar hospitality options.
Secondly, Port de la Mer is the first freehold opportunity for non-UAE nationals and overseas investors in the prestigious Jumeirah 1 locale. Coupled with the fact that waterfront and beachside properties on an island destination hold considerably higher value than inland options, the project is an obvious attraction for buyers.
Investors and serious homebuyers seek security and stability and Dubai is a regional leader in both factors. As the emirate's property market continues to mature, off-plan buying offers great value and Port de la Mer is the perfect blend of desirability and affordability.
"…waterfront and beachside properties on an island destination hold considerably higher value than inland options"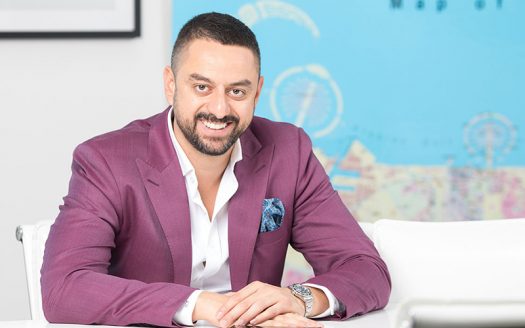 Comprising two residential complexes, La Cote and La Rive, across nine buildings, the development ticks so many boxes for all levels of investor. La Cote comprises five low-rise buildings made up of high-end apartments in 1, 2, 3 and 4-bedroom options and a duplex penthouse; while La Rive covers the full range of investment options with 250 apartments in a selection of 1, 2, 3, 4 and 5-bedroom units across four low-rise buildings.
Such is the level of investor confidence in this new development that all units in La Rive building four, starting at AED1.3 million, sold out within 24 hours of the sales launch in March of this year; a clear sign that while the emirate's property market may have softened somewhat in recent years, investor interest in Dubai remains strong and Port de la Mer offers significant opportunities.
With the current market showing competitive pricing for premium property, investors are attracted by the potential of rental yields and long-term returns. Current statistics show that the UAE still offers a significant rental yield of approximately 6 percent – more than double the benchmark of established global real estate markets such as New York, London and Paris.
So, who is on the lookout for property in the UAE and Port de la Mer? Dubai Land Department (DLD) 2018 data highlighted the influx of some AED37 billion in property sales during the first half of that year. Emirati investors topped the list with 2,986 real estate transactions worth AED6.8 billion.
We have also seen entry of big international institutional investors into the market, with Warren Buffet's Berkshire Hathaway a prime example. Berkshire Hathaway recently expanded its brokerage operations and entered the UAE market earlier this year. Such bullish outlook from all corners of the globe can only be a positive for developments such as Port de la Mer, and the Dubai market in general.
Dubai is primed to host the World Expo 2020 next year and this will provide further positive impact on the property sector, while several government initiatives are likely to boost investor interest in real estate.
Recent regulatory and status changes – such as the 10-year residency visa and five-year retirement visa – are likely to entice further investment, while smart initiatives like the new Real Estate Self-Transaction (REST) platform, and Taqyimee, a real estate valuation service app, are designed to increase transparency and improve real estate services in line with the government's mission to make Dubai more investor friendly.
These trends indicate an uptick in confidence as we move forward. For a project such as Port de la Mer, there's a much simpler reason for the groundswell of interest. Who wouldn't want to own property, to live in or to let, in a prime waterfront location in the heart of the city, with direct access to dining, retail, entertainment and lifestyle options?
Port de la Mer is the latest development that shows just how much Dubai has to offer investors and residents who want to own their own home.
About the D&B Properties Dubai:
D&B Properties' vision is to create the future of major cities worldwide with innovative & exciting new build projects whilst ensuring attractive investment options for their investors. D&B is recognized as the # 1 off plan investments experts in the real estate space.
To learn more about how you can get the best off plan deals, visit the company's website at https://dandbdubai.com/
Facebook: https://www.facebook.com/dandbdubai/
Instagram: https://www.instagram.com/dandbdubai/
YouTube: https://www.youtube.com/dandbdubai
LinkedIn: https://www.linkedin.com/company/d&b-properties/
Twitter: https://twitter.com/dandbdubai
Media Contact
Company Name: D&B Properties Dubai
Contact Person: Media Relations
Email: Send Email
Phone: +971565203470
Address:5th Floor, Building 07, Bay Square Towers Business Bay
City: Dubai
Country: United Arab Emirates
Website: http://dandbdubai.com/