US Glass Fence Partners with WIND-DAM to Offer Variable Height Glass Railing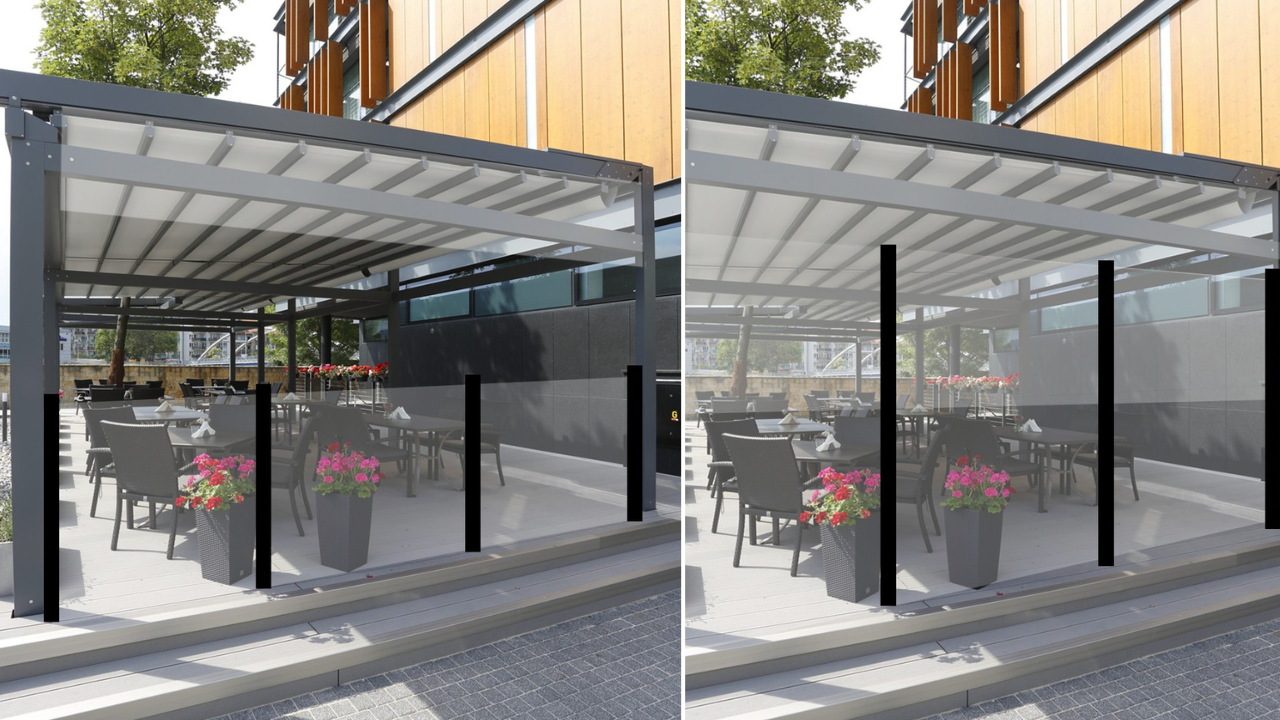 Innovative design creates protection from wind and noise without obstructing views.
Milford, Conn. – US Glass Fence LLC, a leading installer of frameless glass fences and railings in the New England area, has announced a partnership with WIND-DAM, the worlds leading manufacturer of retractable glass fence systems. The partnership aims to bring a new level of protection from wind and noise while maintaining unobstructed views for property owners.
The WIND-DAM system is a revolutionary addition to US Glass Fence's product line, offering a versatile and flexible solution for both residential and commercial settings to combat the impact of wind and noise on outdoor spaces. The retractable glass panels can be raised and lowered effortlessly, allowing for a customized level of protection based on weather conditions and individual preferences.
The WIND-DAM railing consists of a 1/2″ tempered-laminated glass panel attached to a pair of aluminum posts. A second section of glass can be raised or lowered as needed. This provides additional protection from wind, noise, or other weather elements.
Every railing panel is custom-made at their factory and shipped to US Glass Fence by container. This ensures a consistent and high-quality product.
"US Glass Fence is pleased to represent WIND-DAM here in the US and offer our clients a cutting-edge solution to enhance their outdoor spaces."
"We share in the commitment to exceptional service and quality and look forward to installing more windbreak glass panel systems," said owner, Robin Leigh.
The partnership between US Glass Fence LLC and WIND-DAM underscores their shared commitment to providing innovative and high-quality solutions to meet the unique needs of their customers.
Together, they aim to transform outdoor living spaces and offer unparalleled protection and comfort.
For more information about the WIND-DAM variable height glass railing system or to schedule a consultation with US Glass Fence please contact us at 1-888-814-9346.
Media Contact
Company Name: US Glass Fence
Contact Person: Robin Leigh
Email: Send Email
Phone: 1 866 985 7609
Country: United States
Website: http://usglassfence.com/