Utah Blinds LLC Pairs Elegance & Functionality Into Incredible Window Fashion Solutions
From automated blinds to high-tech roller shades, impressive shutters, and various textures of verticals, the custom window coverings retailer offers its clients a rich collection of window fashion options, destined to make any room come alive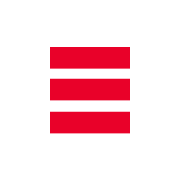 February 23, 2023 – Utah Blinds LLC is redefining the standards of quality and excellence in window fashion with its incredible collection of modern window coverings. Seamlessly running its operations from the heart of Salt Lake City, Utah, the interior design company possesses an astonishing collection of elegant window coverings, designed to improve the ambiance of all interior spaces.
"At Utah Blinds LLC, we just want to do it better than everyone else. Our goal is 100% customer satisfaction from the consultation to the installation. We do this by combining world-class products, cutting edge technology and just good old fashion kindness" – Lance Warr /CEO.
All experienced interior designers understand that properly fixing the windows of a room is arguably the quickest way to improve the decor of any house. While they are mostly desired because of the accent and elegance they bring to the room, modern window coverings also completely change the atmosphere and increase the real estate value of homes. From providing residents with more privacy and offering them increased control over how much light they let into their house at any given time, window coverings have gradually evolved into indispensable parts of home decor that reflects the personal taste and style of their users.
Entering the space to bring residents of Salt Lake City the best options in the market, Utah Blinds LLC is helping homeowners discover unique and affordable window coverings via its easy-to-navigate online store. Although the company is only a little over a year old, Utah Blinds LLC has quickly established itself as a trendsetter in the industry, outperforming its competitors with world-class service and an equally stellar inventory.
From automated blinds to high-tech roller shades, impressive shutters, and various textures of verticals, the company is home to a rich collection of window fashion options destined to make any room come alive. The flexibility, durability, and practicality of the window fashion solutions in its inventory are only surpassed by the company's belief in putting the satisfaction of its customers above everything else. Open Mondays to Saturdays from 8 am to 6 pm, Utah Blinds LLC is operated by a team of skilled technicians, always available to help clients with the installation of their purchased items.
To learn more about Utah Blinds LLC or check out its impressive inventory, please visit the company's online store or reach out via the contact info below.
Media Contact
Company Name: Utah Blinds LLC
Contact Person: Lance Warr – CEO
Email: Send Email
City: Salt Lake City
State: Utah
Country: United States
Website: https://www.utahblinds.com/