David McGlynn's Lost In A Hotel Room Enjoys Massive Reviews
Talented indie singer and songwriter, David McGlynn, continues to receive accolades from listeners following the release of "Lost In A Hotel Room"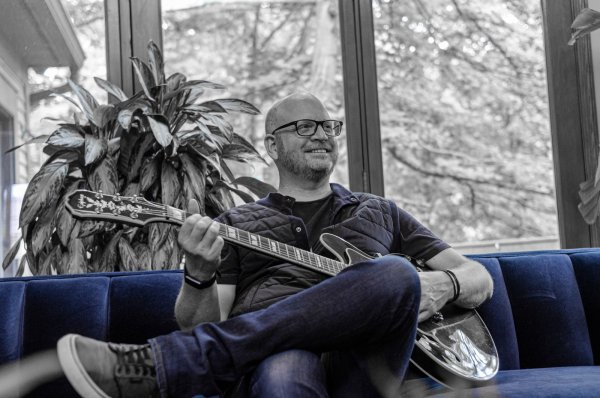 David McGlynn again looks to serenade his fans and millions of lovers of good music across the globe as he announces plans to follow up the release of his latest full-length studio recording Life's Moments with two new projects. In a related development, the gifted singer, songwriter, and performer has received a lot of accolades for the Lost In A Hotel Room single, a record that exemplifies his talent, with the song garnering more than 1,200 streams on Spotify.
"I am currently finishing two additional releases in support of Life's Moments. One is a 5-song, live video collection with EP. The second is an acoustic EP, featuring acoustic versions of songs from Life's Moment. – David McGlynn. "I have also started pre-production on my next full-length record. All future releases are set to come out on Sunshine House Records."
David McGlynn has undoubtedly carved a niche in the music scene, known for delivering a unique blend of 70's singer-songwriters, 90's alt-radio, and beautifully orchestrated soundtrack music, with his acoustic guitar practically dictating the tune. The captivating lyrics and powerful guitar strings as evident in the Lost In A Hotel Room single are some of the standout features that have endeared David to music enthusiasts, especially lovers of folk-pop.
David delivers entertaining yet thought-provoking songs that listeners can relate to while having a nice time enjoying fantastic tunes. With over 100 songs recorded and 24 music releases, David is on his way to redefining the music listening experience, with works like You Are The Reason, In Pursuit of an Authentic Life, and Perspectives EP announcing him to the world. He has also worked with big-name artists and record labels in the industry, with a long list that includes Seriously Groovy Records, Subcorridor Records, and Sunshine House Records.
To learn more about Lost In A Hotel Room and other works from David McGlynn, visit – https://www.davidmmcglynn.com. David McGlynn can also be found on all major social media and digital streaming platforms, including Facebook, Soundcloud, and YouTube.
Media Contact
Contact Person: David McGlynn, singer-songwriter
Email: Send Email
Country: United States
Website: www.davidmmcglynn.com