Fishing Gear Bag Introduction – Shijiazhuang Lousun Textile & Garment Co., Ltd.
As the name implies, fishing gear bag is a bag for carrying fishing gear. The back is generally equipped with hand straps and braces, and the side is generally equipped with multiple side bags. Due to different uses, it mainly includes fresh water bags and sea water bags. Due to different loading rods, it mainly includes straight bags and belly bags. Due to different layers, it mainly includes single-layer bag, double-layer bags, and three-layer bags.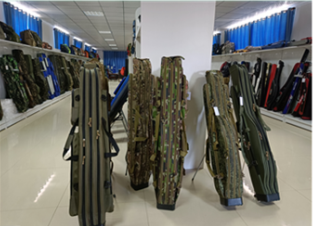 Fishing gear bag is an important auxiliary tool for fishing. The main function of fishing gear bag is to load fishing gear. In order to protect the fishing rod, some fishing gear bags have fixed belts inside, so that the fishing rod can be prevented from shaking in the bag. In addition to loading the fishing rod, the fishing gear bag can also load bait, line group, float, fishing chair, bait basin, gun turret, fish guard, net copying and other fishing gear.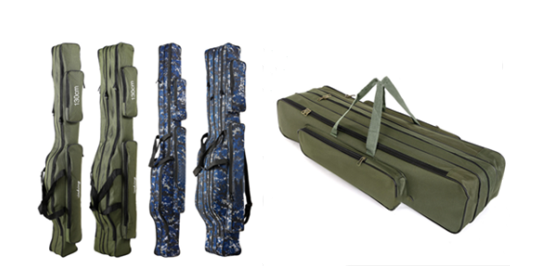 Purchasing methods as follows:
1. Style: There are many kinds of fishing gear bags. When buying fishing gear bags, you must fully consider the fishing gear you need to carry to avoid the situation that fishing gear cannot be loaded. For example, when you buy fishing gear bags, you need to buy belly bags, and when you buy fishing gear bags, you need to buy square bags.
2. Size: The size of the fishing gear bag is very important, especially the length, because it is too short to fit the fishing rod. When buying the fishing gear bag, you must consider the length of the existing fishing rod (shrinkage length), and also consider the length that the fishing rod bag can accommodate.
3. Material: The material of fishing gear bag includes oxford cloth, PC plastic, ABS plastic, PU plastic, PVC plastic, etc., which can be selected flexibly according to actual needs, and the routing of the workers and metal parts of the fishing gear bag shall be observed, which will directly affect the life of the fishing gear bag.
Welcome contact us for fishing bag sourcing, thank you for your visiting.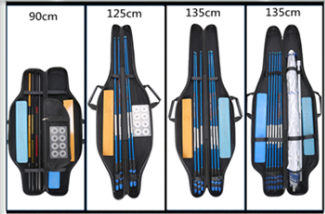 Original Source: https://www.lousun.com/news/fishing-gear-bag-introduction/
Media Contact
Company Name: Shijiazhuang Lousun Textile & Garment Co., Ltd.
Email: Send Email
Phone: 0086 311 85862972
Address:Room 408 Xincheng Building NO.351 Youyi North Street
City: Shijiazhuang
Country: China
Website: https://www.lousun.com/