Bill Von Fumetti Explains How He Trained Over 7,000 Bookkeepers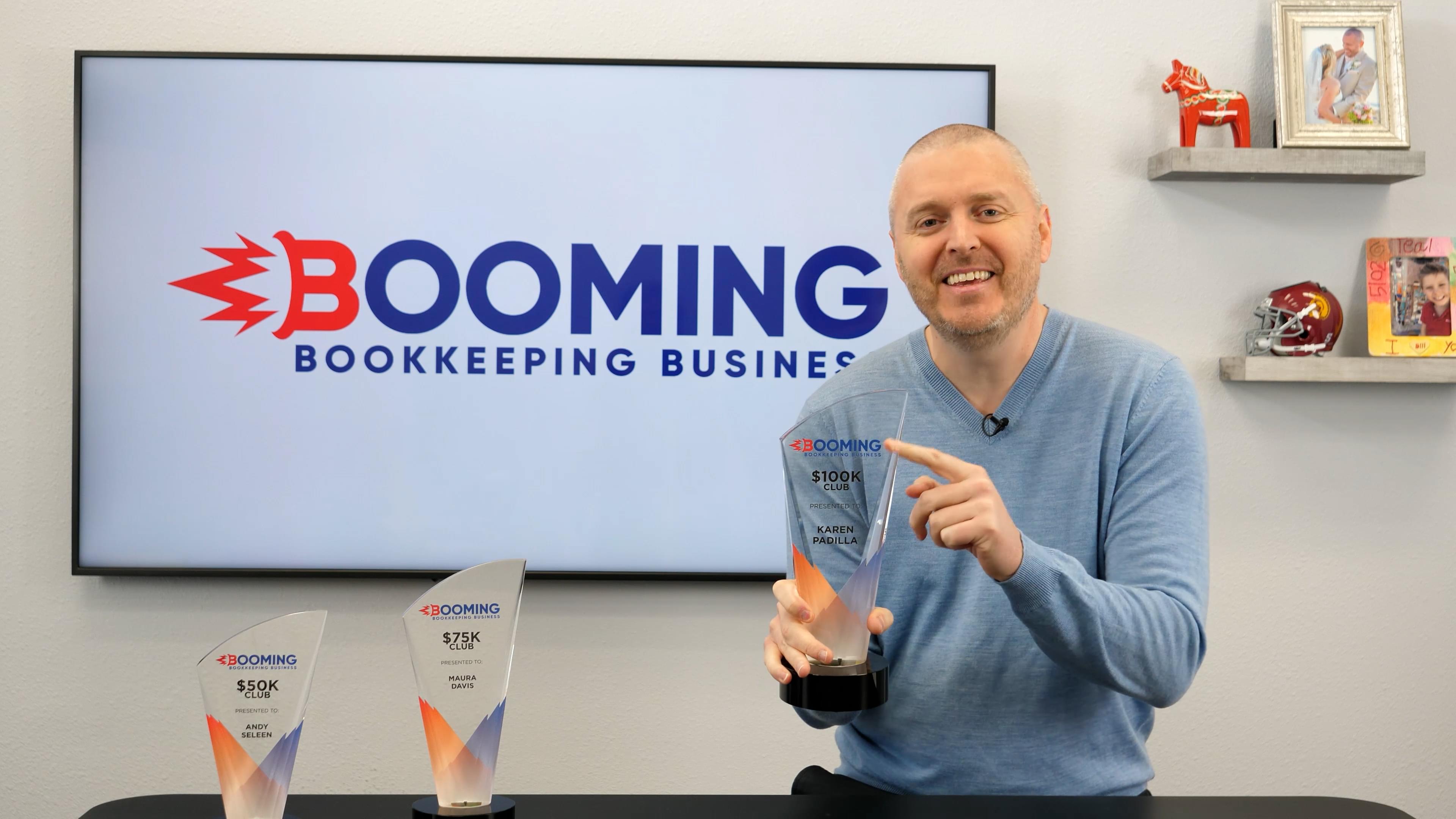 Training over 7,000 bookkeepers is the last thing Bill Von Fumetti thought he would be doing when he worked as a general manager at a local gym in Santa Monica.
"It was a nightmare. I was actually having night terrors," says Von Fumetti.
It wasn't until he learned about the career of a bookkeeper that he decided to make the switch and pursue bookkeeping as a career himself.
Luckily for Von Fumetti, success came quickly, and he decided to help others follow in his footsteps and start their own bookkeeping businesses.
Booming Bookkeeping Business was born when Von Fumetti decided to create an all-encompassing course that would teach aspiring bookkeeping professionals everything they need to know about starting a bookkeeping business.
From registering your business in your state to learning QuickBooks online, getting reviews and marketing your business, Bill Von Fumetti teaches students everything they need to learn.
The reviews speak for themselves, with students achieving $50k, $75k and $100k earning milestones respectively and sharing their experiences online on the Booming Bookkeeping Business website and in the Facebook group with over 8,000 members and counting.
How then, did Bill Von Fumetti create such a successful course and train over 7,000 students?
New online courses are created every day, but it's difficult to create an independent course where students have such a high level of success and go on to share their knowledge and achievements with friends, family and on social media.
According to Von Fumetti, it's all about having a supportive network.
The course is outlined in a chronological, easy to follow format so students can take the course at their own pace and digest the information. At the core of the program is linear progression to building the skills necessary to become a bookkeeper.
What sets the course apart however, is the network that it provides students access to.
Von Fumetti encourages students to ask questions and engage in the course Facebook group.
When students acquire their first clients, they may get questions that they don't know the answer to. It's as simple as posting the question to the shared Facebook group and waiting for a response from Bill.
This was the exact experience Bill Von Fumetti's student Jason Kaczynski encountered.
Kaczynski says ever since he started offering consultations with his clients, he would receive questions that he didn't know the answer to. It was as simple as posting the question in the group Facebook page and waiting for a response so that he could provide his clients with timely and accurate advice.
Bill Von Fumetti says he hopes to continue adding new support to his course so that his students have the mentorship they need at all times. He's also sure to stay on top of Booming Bookkeeping Business to add new information about marketing on an ongoing basis.
Von Fumetti says anyone can start a bookkeeping business without prior experience or education in finance or accounting, and he encourages everyone to at least consider it.
Video Link: https://www.youtube.com/watch?v=_rac6bJadvs
"You can have complete freedom over your schedule," says Von Fumetti.
Media Contact
Company Name: Booming Bookkeeping Business
Contact Person: Bill Von Fumetti
Email: Send Email
Country: United States
Website: https://www.boomingbookkeeper.com/