Join BeamMed Experts at RISE National Summit 2023 to Learn about Revolutionizing Bone Density Assessment & Boosting STAR Ratings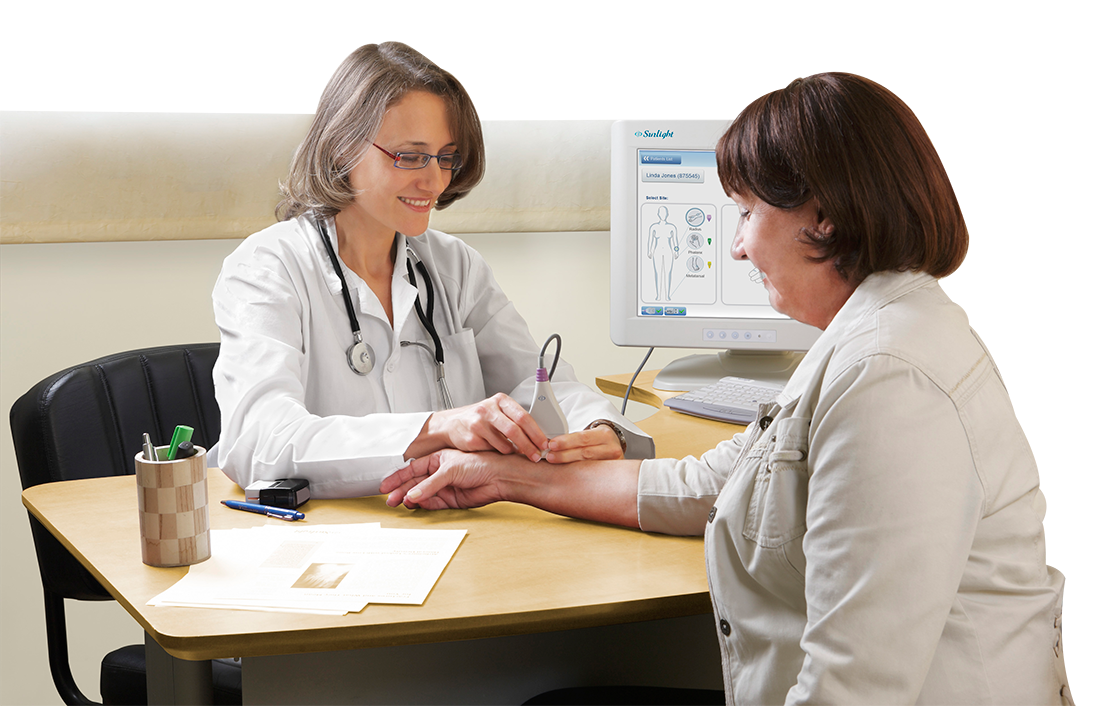 The Sunlight MiniOmni has numerous advantages for osteoporosis assessment, including its proven safety, high accuracy, and exceptional affordability. Its ultra-compact and portable design makes it ideal for use in any medical setting, and its ease of use and USB connectivity to Windows 7 and above PCs and laptops make it accessible for medical providers and patients alike.
Over the 3 days, professionals in the managed care industry will come together and discuss ways to enhance quality measures for better Medicare ratings. BeamMed, the leading provider of advanced bone density assessment solutions, is proud to announce its participation in the RISE National Summit 2023 in Colorado Springs, Colorado.
BeamMed, the leading provider of advanced bone density assessment solutions, is proud to announce its participation in the RISE National Summit 2023 in Colorado Springs, Colorado. The summit is a one-of-a-kind opportunity for Medicare Advantage professionals, health plans, healthcare providers, and technology organizations to learn about the latest industry trends and regulatory changes.
RISE National is a three-day event happening from March 6th to 8th at The Broadmoor Resort in Colorado Springs. The conference will bring together over 1,600 attendees and 150 expert speakers. The summit will cover various topics, from risk adjustment and quality improvement to member experience and social determinants of health. The 2023 program features 44 sessions and six tracks, including a brand-new health equity track and two keynote duos, with the Office of the Inspector General (OIG), confirmed to attend and an invitation for Centers for Medicare & Medicaid Services (CMS) to join.
At the summit, BeamMed will showcase its flagship product, the Sunlight MiniOmni, a non-invasive, radiation-free device designed to assess and monitor osteoporosis and bone age. The MiniOmni is a cost-effective solution that provides reliable, accurate, and fast results with a graphical measurement report created within minutes. The MiniOmni Bone Density Scanner covers HEDIS OMW for 2 Years & HEDIS OSW for Life
BeamMed experts will be on hand to educate attendees on the benefits of using the Sunlight MiniOmni, including how it can help raise the Medicate star rating from 2 or 3 to full 5 stars while maximizing patient count. The non-invasive and radiation-free nature of the MiniOmni makes it an attractive option for healthcare providers and patients alike, and attendees will have the opportunity to see the device in action and ask questions about its capabilities.
Attendees at the summit can expect to network with professionals from Medicare Advantage, Commercial and Medicaid health plans, physician and healthcare provider groups, hospitals and integrated health systems, pharmacy benefit managers, and technology vendors. Agenda topics will cover job functions such as risk adjustment, quality improvement, revenue management, network management, and member experience.
The conference is designed to cater to a wide range of job functions, from entry to mid-level and up to the c-suite. The gist is that this is a unique opportunity for healthcare professionals to network, learn, and grow, and the BeamMed team is honored to be a part of it. Anyone looking to avail this one-of-a-kind opportunity to be in the same hall as leaders in the medical industry can register at the official RISE National website.
About BeamMed:
BeamMed develops, manufactures, and markets portable bone density scanner solutions. In particular, they lead the market with advanced ultrasound technology and devices that enable physicians to provide early assessment, diagnosis, and monitoring of osteoporosis and assess bone development. Thousands of their devices are in use in clinics, physician offices, research centers, hospitals, check-up centers, and pharmacies worldwide.
Media Contact
Company Name: BeamMed Ltd.
Contact Person: Gilad Zamir
Email: Send Email
Phone: 800-769-6808
Address:950 S. Pine Island Road
City: Plantation
State: Florida
Country: United States
Website: www.beammed.com