Find Answers Fast With the New ASCO Power Self-Help Hub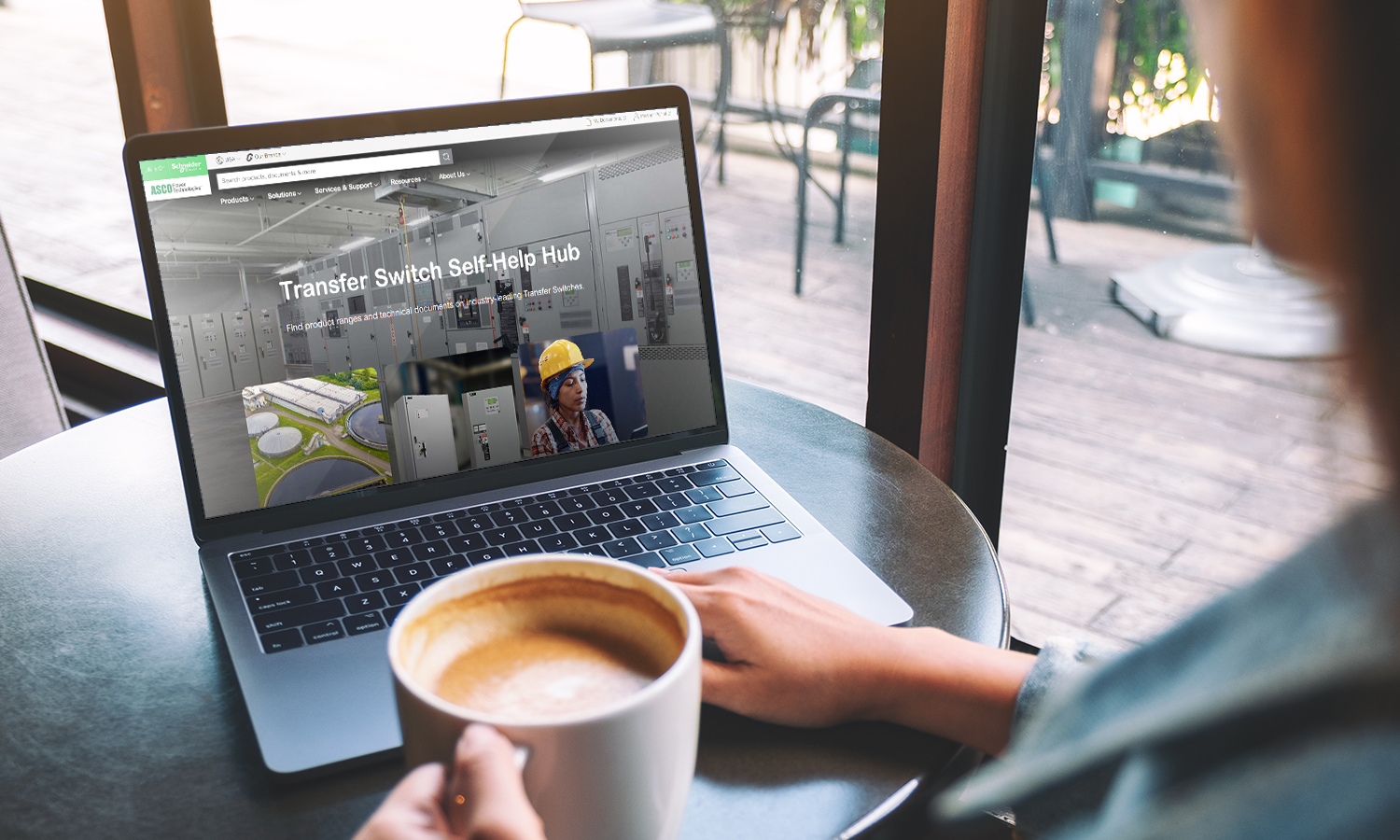 Accessible through the ASCO Power website, the new feature enables customers to find transfer switch resources and assistance for different applications.
Florham Park, N.J., USA – January 26, 2023 – ASCO Power Technologies improves product experience with the launch of its new Transfer Switch Self-Help Hub. The resource center helps resolve power challenges with a library of content and tools for product education and support.
"Critical power questions can arise at any moment," said Roxanne Larcher, Director of Marketing, ASCO Power Technologies. "The self-help hub guides professionals throughout their sales and aftersales journey through online technical support channels and documents. It's a valuable resource for specifiers, project heads, and other industry professionals"
The hub helps a broad range of industry professionals gain a better understanding of generator transfer switches at their own pace. It features a transfer switch comparator, FAQs, drawings, and other documents. By using the self-help hub, visitors can:
Learn about ASCO Power transfer switch solutions and their applications
Compare models across the comprehensive product range
Connect with experts through different channels for professional insight and support
Grasp critical power concepts surrounding transfer switches
Troubleshoot using official guides
Get support today by visiting the Transfer Switch Self-Help Hub or contacting an ASCO representative.
About ASCO Power Technologies
ASCO Power Technologies has provided power reliability solutions for more than 125 years. As part of Schneider Electric, ASCO Power offers industry-leading power source and load management solutions that maximize resilience and sustainability to solve emerging power challenges.
The firm designs, manufactures, services, and supports automatic transfer switches, power control equipment, and critical power management appliances. ASCO products serve mission-critical functions in data centers, healthcare facilities, telecommunication networks, commercial buildings, and industrial operations.
To learn more about any of ASCO's critical power products and services, call (800) 800 ASCO (2726), email [email protected], or visit www.ascopower.com. For the latest news and updates, sign up for the newsletter and follow ASCO Power on Facebook, Twitter, and LinkedIn.
Media Contact
Company Name: ASCO Power Technologies
Contact Person: Roxanne Larcher
Email: Send Email
Phone: + 1 630 689 8107
Address:160 Park Avenue
City: Florham Park
State: New Jersey
Country: United States
Website: https://www.ascopower.com/us/en/