Introducing the 100% Free Accessible Color Palate of Over 1 Million Colors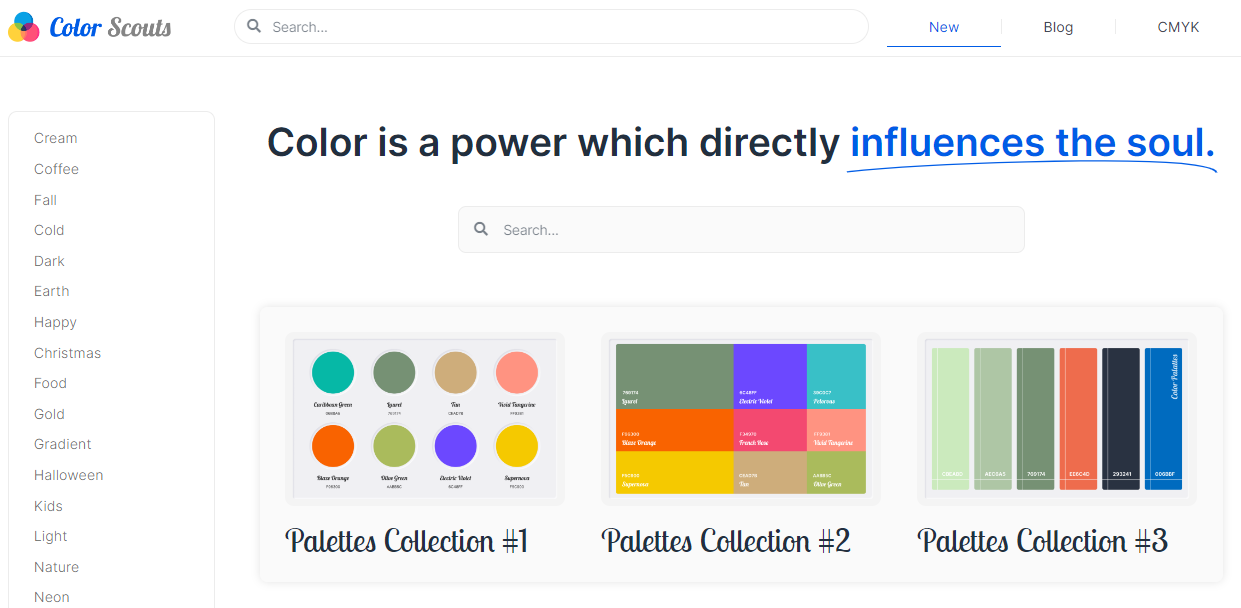 ColorScouts is a user-friendly color library with over 1 million colors for UI & Graphic designers and interior designers to design projects with perfect color combinations. It is a great destination for increasing brand recognition and awareness among target customers as it offers consistent color choices for interior design and is 100% free and accessible.
ColorScouts: A user-friendly color library of over 1 million colors and counting for UI & Graphic designers, and interior designers to design your interface or project with matching perfect color combinations.
First of all, the Digital art industry expands its business and the key element of such an industry is a perfect color palette. On the other hand, recently most business owners want to promote their brand's broader connection, create brand awareness, and look professional to their target customers. They know customers would remember them according to their branding, and professional outlook and can connect it with their soul. That's why now they focus on perfect color choices.
Consistent color is essential if you want to increase your brand recognition and awareness among your target customers. In this phase 'Color Scouts' color library would be your favorite destination to choose the perfect color to match your brand choice for your interior design. 100% free and accessible to Color Scouts is a great destination for UI Graphic designers and interior designers for its Million colors and counting.
Sneak peek of the company's initiative:
Color Scouts is a user-friendly platform of unique collections with 1000+ color palettes adjusted with millions of colors and counting. The color of this platform can touch your soul and reflect your mind. In this stage, anyone can find absolute color palettes for example Soft Summer color palettes, Halloween color palettes, Rainbow color palettes, Light & Warm Spring Color palettes, Terracotta color palettes, Ocean color palettes, Peach color palettes, Desert color palettes. Moreover Mauve, Cartoon Network, Lavender, Dark Academia, Bright winter, Forest, Canvas, and Tropical are the most familiar and unique color palettes of the Color Scouts platform. Best exclusive color palettes help people to influence their souls and also enhance them to remember the coloring brand or products. Similarly to create a realistic skin tone, digital art color palettes are very important to artists.
Color Scouts platform started its journey to provide the best solution for UI designers, Interior designers, and Graphic designers to pick the perfect color for their client's satisfaction. This platform provides RGB and CMYK both color palettes to their customers. If any user faces a problem picking the perfect color for their project work, rather than he can use the Hexa color code.
To design an interface, a color palette is a combination of available colors which is usually used by Graphic or UI designers, Interior designers. This easy-to-use color platform offers Million over colors with free accessibility. Color Scouts is an open-source, comprehensive colors library that is ready for use in implementing design projects. The highest standard forms and functions, customization options, easy-to-implement, beautiful features, variations of color, and trusted authority make this platform the first choice for the user.
Brands use these platforms for abstract colors to connect emotionally with people, which helps them attract and keep more customers or clients. Use these platforms to your advantage when selecting the color outline for your website. Adopting the ideal color scheme for your project creates a favorable perception and increases customer confidence. You can utilize particular color combinations to manipulate people's perceptions of your design project as well as their moods.
To select the best color for any project, visit this site any time 24/7 with free access. The best color palettes have been updated at Color Scouts and the official website is www.colorscouts.com
Media Contact
Company Name: Sentosh IT Limited
Contact Person: Rakibul Hasan Razu
Email: Send Email
Country: United States
Website: https://colorscouts.com/