From A Teaching Degree to Seven-Figure Investments: How Reuben James Established a Multimillion Dollar Investment Platform
Reuben James is the founder of Lunar Capital and RJM Tax Exemption
Starting, managing, and growing a business today is a challenging task. There's a reason that 9 out of 10 businesses fail within the first 5 years. From lacking the experience and knowledge, to other market conditions, there are several challenges business owners and entrepreneurs face. Entrepreneurship isn't for everyone. It sounds like sunshine and rainbows but comes with a lot of challenges that not many expect. Rueben is one of these entrepreneurs that has fought through the challenges.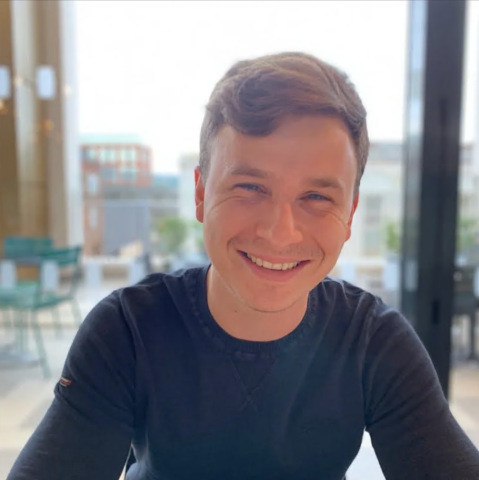 Reuben graduated from a field of study which many would never consider an advantage for going into entrepreneurship. In 2012, Reuben graduated as a physiotherapist and instead of pursuing further studies in an area that's business inclined, Reuben studied for a degree in teaching. He began his vocation as a secondary school science teacher and private tutor. It was during this time he launched his first business, RJM Tax Exemption.
Within three years, Reuben took RJM Tax Exemption from its infancy to become a highly successful and reputable eCommerce consultancy firm. Today, Reuben's initiative with RJM Tax Exemption helps to provide US sales tax exemption services for both US and non-US based online resellers. It's a topic that many struggle with and Reuben has rose as the expert. His goal is that with his service alone, store owners can save an average of 7% on gross purchases and see their net profit increase by 25%.
Having established RJM Tax Exemption and growing it into a 7 figure business, he has decided to start another venture aimed at helping the average investor. This shift was engineered by Reuben's longtime fascination for wealth creation. With a decade of experience in forex and stock investments, Reuben established Lunar Capital where he helps these average investors with education on investing as well as shares investments that are currently working for him.
Dating back to his teaching degree, he has always had a passion to teach people. Lunar Capital allows him to leverage his love for teaching as well as a love for helping people in a space that he is passionate about. Currently, Reuben is a key beneficiary for the charity 'Hope for Justice,' an organisation working to end modern day slavery.
About Lunar Capital
Lunar Capital was founded by Reuben James as an all-in-one community on how to invest while benefiting from the access to investments that are currently working for him. Students can benefit from his decade of investing experience while networking with other students. For more information, head to https://lunar-capital.io/about/.
Media Contact
Company Name: Lunar Capital
Contact Person: Reuben James
Email: Send Email
Country: United States
Website: https://lunar-capital.io