Ruth Drabkin Releases Debut Children's Book: "Go Ruthie Goes to the Grocery Store"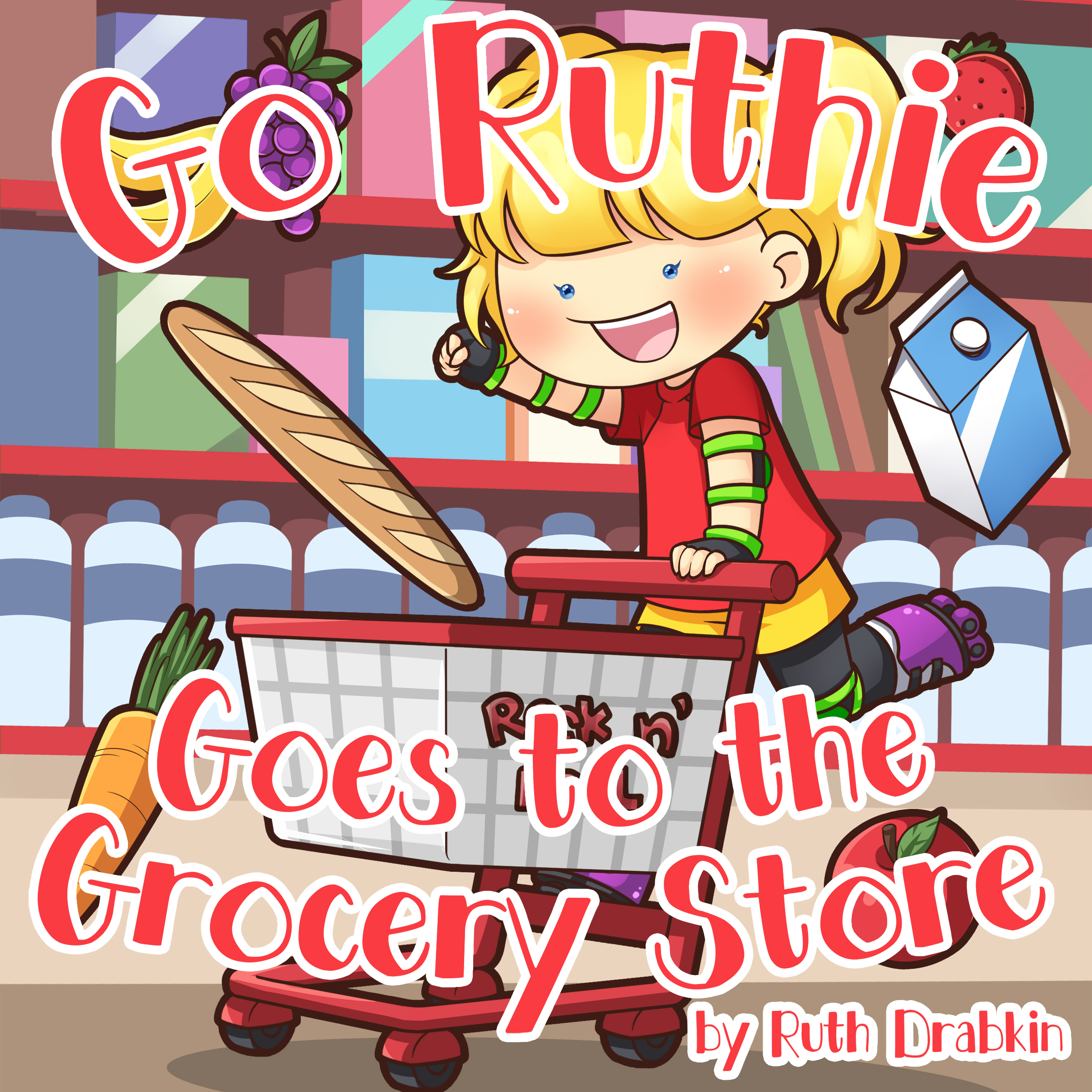 Introducing Go Ruthie: A Fun and Educational Children's Book Series
Author Ruth Drabkin is excited to announce the release of her first children's book, "Go Ruthie Goes to the Grocery Store," a delightful and educational story about a young girl named Ruthie who goes on a trip to the grocery store with her mom.
Filled with colorful illustrations and engaging storylines, "Go Ruthie Goes to the Grocery Store" is a must-have for any child's bookshelf. In this book, Ruthie learns about healthy eating and the importance of making good choices at the grocery store, all while having fun and going on a fun adventure with her mom.
But "Go Ruthie Goes to the Grocery Store" is just the beginning for Ruth Drabkin's Go Ruthie series. The author has plans to release additional Go Ruthie books in both ebook and Audible formats, each one featuring a new and exciting adventure for Ruthie and her friends.
Children's books are an important source of education and entertainment for young readers. They help to develop language skills, encourage imaginative thinking, and provide an opportunity for children to learn about the world around them. Children's books can also serve as a source of comfort and support, helping children to cope with difficult emotions and situations. In today's fast-paced world, it is more important than ever for children to have access to high-quality literature that speaks to their interests and needs. By offering engaging, informative, and relatable stories, children's books have the power to inspire and educate young minds, opening up a world of possibility and helping to shape the leaders of tomorrow.
"I'm so thrilled to be releasing my first children's book and starting the Go Ruthie series," says Drabkin. "I hope these books will not only entertain and educate children, but also inspire them to be curious and adventurous in their own lives."
"Go Ruthie Goes to the Grocery Store" is available now in print, with ebook and Audible versions coming soon. To learn more about Ruth Drabkin and her work, visit her website at www.ruthdrabkin.com
About Ruth Drabkin
Ruth Drabkin is a self-published author, writer, and creator from Modesto, California. She graduated from San Jose State University with a B.A. in Political Science and has worked in both corporate and non-profit industries, specializing in marketing, sales, and customer service. With a background in education and a love for storytelling, Ruth has always been drawn to the world of children's books. With the release of her debut book, "Go Ruthie Goes to the Grocery Store," Ruth is excited to embark on a new journey as a children's author and bring her imaginative and educational stories to life.
When she's not writing and illustrating, Ruth enjoys spending time with her family, traveling and touring the world. She is an avid reader and always has a stack of books by her bedside, eagerly waiting to be read. Ruth believes in the power of children's literature to inspire and educate, and she is dedicated to creating engaging and meaningful stories that will delight readers of all ages.If you would like to learn more about Ruth Drabkin and her work, please visit her website at www.ruthdrabkin.com. You can also follow her on social media platforms such as Facebook, Twitter, and Instagram for updates on new releases and other exciting news. We encourage you to connect with Ruth and join her on this journey as a children's author.
Media Contact
Company Name: Revelations Press
Contact Person: Ruth Drabkin
Email: Send Email
Country: United States
Website: www.ruthdrabkin.com