Suzan Mutesi, African Fashion Icon, Bares It All in Authentic and Highly-Anticipated Biography
The book is an unabridged and inspiring tale of a young black woman's journey as she conquers the fashion industry in Australia
Suzan Mutesi is a millennial actress, elegantly donning numerous hats and striding confidently as she goes after her dreams. The award-winning Ugandan-Australian author, fashion designer, model, actress, and creative powerhouse continues to raise the bar in her roles with her excellent delivery and passion for her craft. However, Suzan's life has not been a bed of roses, as she has come a long way from her home country of Uganda to becoming a recognized talent in the Australian fashion and entertainment scenes.
Suzan Mutesi's acting prowess was brought to light when she played a supporting role in the film Moon Rock for Monday, which showed in cinemas around Australia in 2020. She then appeared in the trailer video alongside the main cast of the 2021 blockbuster Marvel Studios film, Shang-Chi and the Legend of the Ten Rings. Since 2021, Suzan has been busy working alongside the Hollywood legend, Jane Seymour, in a supporting role in the feature film titled Ruby's Choice. 2022 was the year she clinched her lead role as Alya in the movie Lady Ifrita. She also played a small character role as a DJ in the new Netflix series Heartbreak High. Landing a lead role where she will star opposite the Academy Award winner, Cuba Gooding Jr. in the upcoming action-crime film Irrationale, Suzan is on her way to major heights in the film industry.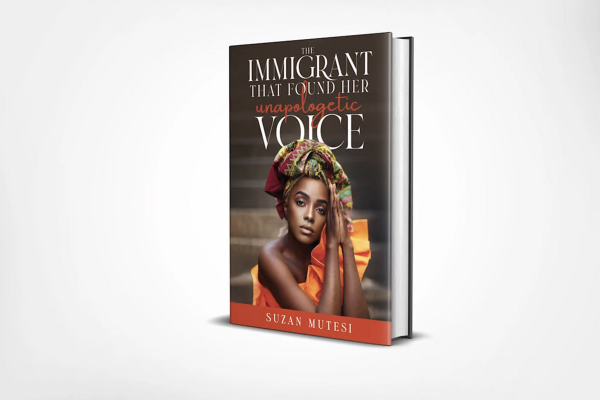 Suzan Mutesi's first book, 'Un Apologetically Black' in 2020, garnered positive media reviews from renowned media outlets such as Vogue and Channel 10, and mirrors the actress's childhood, as she gives the reader an insight on the challenges young black girls encounters while growing up in a predominantly white country. From the challenges of hair and makeup to dealing with boys, and then from love to life, Suzan pens down this inspirational story series in an engaging and powerful way.
Following the success of her last book, the actress recently released her latest biography, in which she says it all, unapologetically and with all honesty. In this riveting book, Suzan answers the question, "What is it truly like to leave your home and enter a whole new world?" "What does it take to succeed where thousands fail while leaving one's mark in not just one field but several? "How does one cope with all the adversity that weighs one down every day?" "And how does one stay true to oneself after all of this?"
She weaves all the answers to these questions into an awe-inspiring tale of how she found her true self, while discussing racism, friendships, trauma, relationships, church culture, and many other experiences that shaped her life. Suzan Mutesi's latest book is a beacon of hope for other people of color as the book contains numerous insights, advice, and comfort that this demographic can relate to and learn from.
Media Contact
Company Name: Max Markson
Contact Person: Media Relations
Email: Send Email
Phone: 0412 501 601
Country: Australia
Website: https://marksonsparks.com/