Safety as the Best Christmas Gift: Indy Auto Man to Stimulate Car Maintenance in Indianapolis
The Indy Auto Man used car dealership urges attention to vehicle safety expecting the winter season and inspires Hoosiers for car maintenance with new service offers.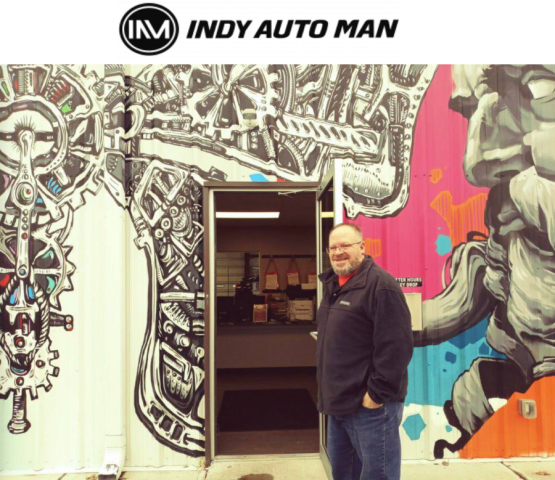 Passenger vehicles are widely considered one of the most dangerous means of transport. The Indy Auto Man experts insist that the problem is a combination of multiple factors: distracted driving, largely due to phone usage; higher-performance vehicles; and improper car maintenance, among other issues. Caring about family and personal driver safety measures, the Indy Auto Man team underline the importance of timely car maintenance and make it more convenient and budget-friendly for their customers. At the beginning of December 2022 they launch new service offers, so check the announcements on indyautoman.com.
Periodic inspection is necessary to ensure the stable operation of all car components and assembly nodes, and also help to increase vehicle safety and reliability. For more than a decade the Indy Auto Man service department has been providing repair and maintenance to cars of all makes and models, including luxury vehicles. And 4.9 stars on Google with over 3,700 reviews proves the highest quality of services they offer.
The American automotive industry is famous for its approach to safety. A factory defect on a particular car model often becomes a reason for a large-scale study. Manufacturers are trying to equip vehicles with various systems that reduce the risk of collision. A car after an accident does not arouse interest from insurance companies and is typically sold at auction and sent in a container abroad. However, roadway fatalities reached their highest level.
The paradox is that, while paying a lot of attention to safety at the production stage, the United States does not have a unified approach to control at the operational stage.
The inspection procedure is enshrined at the level of state legislation. Moreover, the requirements can be detailed and changed in individual counties. For example, in Indiana, only residents of Porter and Lake counties must undergo emissions testing every two years. Still, no other safety inspections are required by the legislation. At the same time, the procedure for technical inspection for operational safety is different for example, in New York. They check the condition of seat belts, brakes, steering, tires, lights, windshields, and other windows, wipers, horns, mirrors, as well as fuel leaks.
In Louisiana, they pay attention to the brakes, speedometer, odometer, mirrors, seat belts, steering, underbody, parking brake, horn, lighting, windows, wipers, bodywork, mudguards, bumpers, windows and doors, hood, tires and wheels, shock absorbers, exhaust system, the pressure under the fuel cap.
Victor Figlin, the GM at Indy Auto Man, explains: "Your safety is in your hands. Do not delay your visit to the car service, especially if there are some noises or other concerns. Entrust the inspection to professionals and check your car before the winter season to keep it in good condition, and it won't let you down on the road."
Even if there are general recommendations on minimum car service each driver should follow, the experts see the results of improper maintenance every day. In winter, when road conditions and visibility during precipitation change, the main cause of car accidents related to malfunctions is the condition of the tires and brakes. Schedule a preventive service visit, even if everything seems to be in order. During the seasonal car maintenance at any service station, you will get checked:
– Condition of the tires;
– Wiper blades;
– Belts, pipes, and leaks;
– Level of all fluids;
– Battery charge;
– Suspension and brake system.
Indy Auto Man team wishes all drivers, in addition to confidence on the road, to have a proven, reliable, and serviceable car.
Media Contact
Company Name: Indy Auto Man
Contact Person: Victor Figlin
Email: Send Email
City: Indianapolis
State: Indiana
Country: United States
Website: www.indyautoman.com