TRC Agency celebrates 2nd year anniversary of its digital marketing program; rebrands with a change of logo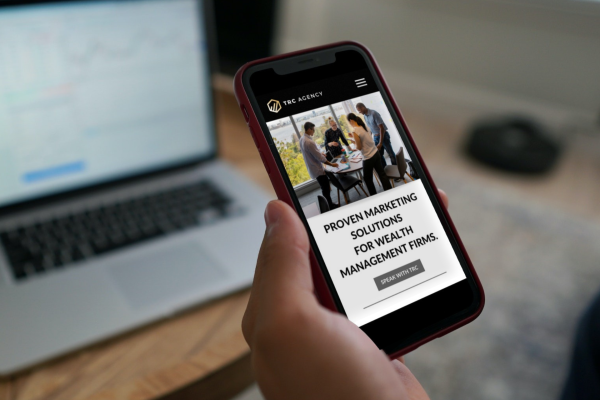 TRC Agency, a full-service digital marketing company that delivers proven marketing solutions for wealth management firms is proud to announce the 2nd year anniversary of its digital marketing program commemorated by a rebranding of its logo.
It may come as no surprise that the marketplace has become increasingly more digital as technology continues to evolve. The benefits of digital marketing are becoming more prevalent every day. According to Forbes, 82% of consumers conduct research online. Tech Crunch reports that 79% of people shop online, reaching these people is only possible by digital marketing, with tactics in this field having proven to be the most cost-effective way to reach potential customers; and no company does it better than TRC Agency.
TRC Agency conspicuously differentiates itself from others with its uniquely built strategies with unmatched efficacy for wealth management companies looking to increase their amount of qualified appointments and overall online reach.
The company is replete with a team of highly-experienced digital marketers that have spent decades working with thousands of businesses across the globe to skyrocket qualified leads, improve overall conversation rates, and help clients achieve their business growth goals through digital marketing. "The secret of our process has been finely tuned into a three-phase system designed to cover the most critical areas of your firm's sales and lead-generation strategy. Our proven marketing solutions for wealth management firms and alternative investment firms are designed to deliver real results," declared Hilary Russell, founder of the company.
Hilary is supported by a world-class team of digital marketing creatives who are passionate about helping clients grow their businesses through digital marketing. "We are many voices, one team. Together we elevate each others' thinking and talents.
We're fast, smart and fearlessly human. We win with authenticity and love what we do. We bring our passion and partner with you side-by-side, even when the right path is the riskier one," Hilary said of her team.
Hilary Russell's TRC Agency operates on the business principles and core beliefs of honesty, professionalism, industry knowledge, and flexibility. In its commitment to excel as leaders in the digital marketing industry, Hilary Russell and her team have undergone some positive changes within the company over the past few months. Today, they can proudly say they are the quintessential blend of speed and quality services.
This quality service has seen Hilary's services elicit rave reviews from those she has worked with. "Hilary and her team are top-notch! Their breadth of knowledge and experience is impressive!" declared Shawn Richards, CEO of Bluesky Business Consulting.
Go to https://trcagency.com today to schedule a consultation, and learn how TRC Agency's unique solution can help your business begin scaling today.
Media Contact
Company Name: TRC Agency
Contact Person: Hilary Russell
Email: Send Email
Country: United States
Website: https://trcagency.com