Crestview Public Adjusters Announces the Opening of Its New Jersey Branch
New York-based public adjusting firm, Crestveiw Public Adjusters, announces the expansion of its service locations to include New York, New Jersey, Pennsylvania, Texas, Connecticut, and Florida.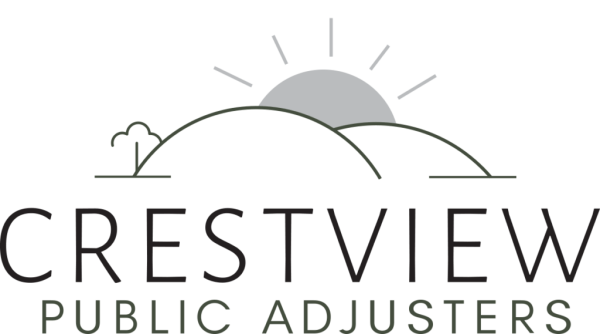 Crestview is proud to announce that it recently expanded its service area to includes several new states. Spanning throughout the Tristate Area and. beyond, Crestviewpa.com provides the highest quality of insurance claim needs. Founder Josh Berkowitz said "It means so much to mee to help people in difficult situations. Working with insurance companies can be extremely overwhelming. Hiring a public adjuster simplifies the process by having an insurance professional work on the homeowner's behalf."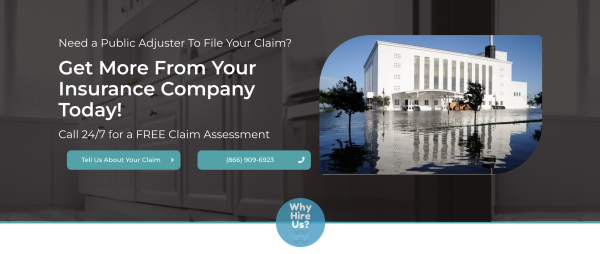 Crestview has helped homeowners and business owners retrieve millions of dollars from their insurance companies. In a ten-unit apartment fire in NYC, Crestview was able to settle the claim at $1.4 million. In a frozen pipe claim in North Bergen, NJ, Crestview settled for $1.2 million. To see more public adjuster results, visit the https://crestviewpa.com website.
Beyond top-rated insurance claim management, Crestview also provides free consultations to anyone whose home or office was damaged and may have a claim. For those searching for a reliable, affordable public adjuster in New Jersey, Crestview can help get homeowners and business owners the money they deserve from their insurance company.
Crestview also has a blog of information, tips, and explanations for anyone considering filing an insurance claim. Topics such as "The Complete Guide to the Insurance Claims Process" and "The Benefits of Having a Public Adjuster on Your Team" are aimed to help anyone dealing with home/business damages get the best compensation results possible.
Why Hire a Public Adjuster?
A public adjuster is a professional who advocates for policyholders during the claims process. Public adjusters are hired by property owners to help them receive a fair settlement from their insurance company following damages.
There are many reasons why property owners choose to hire a public adjuster following damages. One reason is that public adjusters are knowledgeable about the claims process and insurance policies and can help policyholders navigate the process. Public adjusters also work on behalf of the policyholder to negotiate with the insurance company and ensure that the policyholder receives a fair settlement.
In many cases, hiring a public adjuster can help property owners receive a higher settlement from their insurance company than they would have if they had filed the claim on their own. If your home or office was damaged, call a New Jersey Public Adjuster today for a free consultation.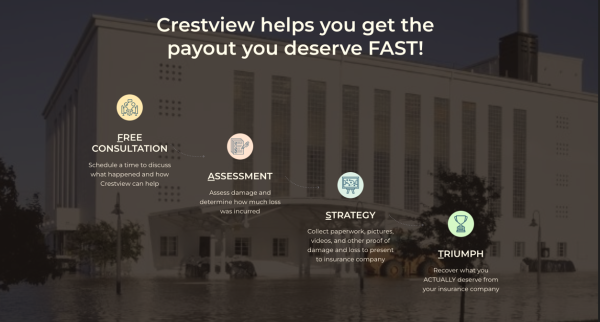 Important things to do after a home or office was damaged
After a home or office was damaged, it is important to document the damage by taking pictures or videos of the damaged property. It is also important to contact a public adjuster immediately to help determine what the case is worth and the appropriate steps to be taking. The policyholder should also keep any receipts for repairs or replacement of damaged property.
About Crestviewpa.com
At Crestview Public Adjusters, we deliver our best claim adjusting services for the public good. We also understand what it takes to protect your assets while maximizing your insurance claim. We have negotiated millions of dollars in recovery on behalf of commercial and residential policyholders across New York, New Jersey, Texas, Florida, and beyond. We'll help you with all your claim settlements, such as Fire damage, Frozen pipes, and other ice-related damages, storm damage, Earthquake damage, Flood damage, Business interruption, cyber security, and more. Call today for a free consultation.
Media Contact
Company Name: Crestview Public Adjusters
Contact Person: Josh Berkowitz
Email: Send Email
Country: United States
Website: https://crestviewpa.com/