Restaurant becomes 'robotized' in Hangzhou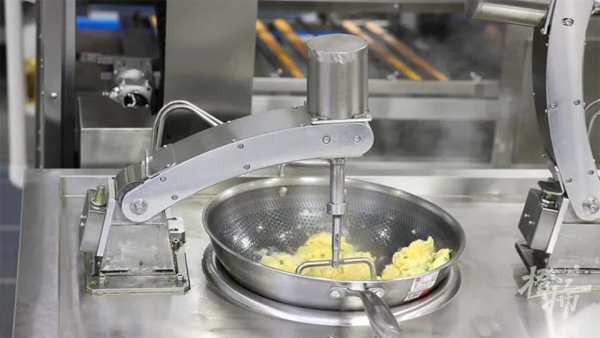 A robot chef cooks stir-fried eggs with scallion. [Photo/hangzhou.com.cn]
Three robot chefs working at a restaurant on Wensan Road in Xihu district, Hangzhou have recently gone viral, local media outlets reported.
It took an average of three minutes for customers to receive their meal after ordering.
The robot chefs automatically start working after a customer places an order. They first pour oil into the wok and then gather the necessary ingredients. When they return, the wok has finished preheating and they will continue to add seasonings, stir-fry, and wait for the mouthwatering aroma to appear.
A total of 20 classic Hangzhou dishes are now available at the restaurant, such as stir-fried eggs with scallion, shredded pork with garlic sauce, stewed bean curd with minced pork in pepper sauce, chili and sour potato, and bullfrog with picked peppers.
A master chef with decades of experience is behind the success of the robot chefs, as he carefully measured the proportion of different seasonings.
"Stir-fried eggs with scallion, the most popular dish at our restaurant, tastes the best with 0.8 gram of salt, while Kung Pao Chicken, or spicy diced chicken with peanuts, is perfect with 4 grams of light soy sauce," the chef said.
The restaurant is currently undergoing a trial run, and according to the manager, more seasonal dishes will become available in the near future.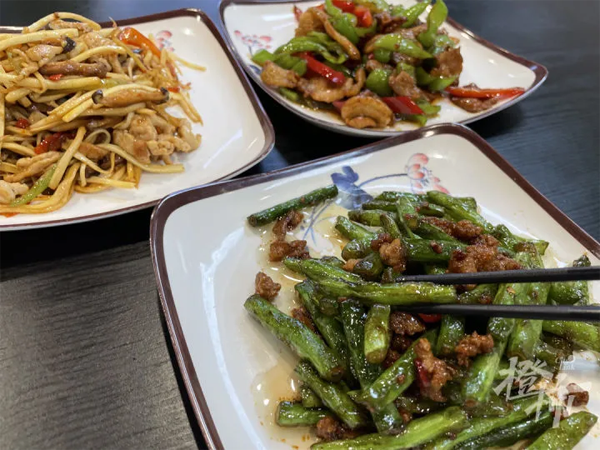 Dishes cooked by robot chefs at a restaurant on Wensan Road in Xihu district, Hangzhou. [Photo/hangzhou.com.cn]
Media Contact
Company Name: The Information Office of Hangzhou Municipal Government
Contact Person: Cai Jingwen
Email: Send Email
Phone: 0510-68559077
Country: China
Website: http://www.ehangzhou.gov.cn/