The new paradigm in coaching: Transformative Life Coaching
Coaching has emerged as one of the most popular professions in recent years. Coaching, which is divided into many areas within itself, has recently come to the fore with transformational coaching.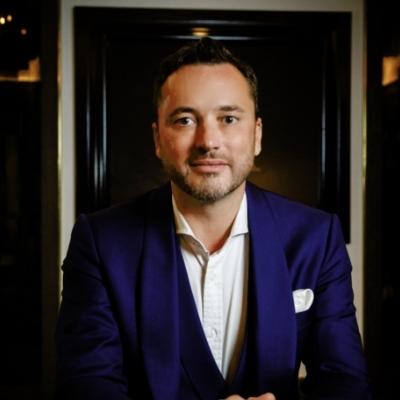 Transformative Life Coaching​(TLC) is creating an expanded way of BEing, whether that be in life, relationships, or career, and will create potentially epic outcomes. TLC is about who a person wants to be.
Transformation and transformative coaching have become popular terms in business, leadership, and coaching circles. Unfortunately, when words are used so freely, people often lose touch with their true meaning and use them to describe something they are not. All transformation changes, but not all change is transformation. TLC is increasingly a blend of coaching, positive psychology, existential philosophy, and other influences. In simple terms, TLC is focused on enabling self-actualisation or enlightenment.
How does TLC guide a client?
TLC dives deeper and wider than other forms of coaching, and draws on the best of every type, to focus on who clients truly are and who they want to become. It is about being, rather than simply doing. The great TLC question is, therefore "Who does one need to BE in order for one's goals or dreams to become a reality?" Clients will still bring their personal goals, objectives, and high dreams to the table in TLC conversations; however, both clients and coaches are aware that those function as the context for the deeper dive within, below the surface of the iceberg, to the inner submerged world of core values, limiting beliefs, self-awareness, purpose, and are not the end game in themselves.
Change then happens at the core level of mind, within a client's internal operating system, and when he/she grows significantly at this level it creates the impetus for equally significant shifts in their behaviors, choices, and emotions. Many executives want to come to coaching seeking strategies and solutions to a problem, but what they need is to learn how to fundamentally shift their entire sense of self into a more enlightened state.
Transformative Life Coach, Olly Alexander MA Ph.D. who has trained in Transformation Life Coaching in London, United Kingdom said that "TLC creates huge transformation in life: New opportunities are born; one is transformed and becomes a creator. Powerful TLC may lead to bliss, spiritual awakening, and even enlightenment. In other words, TLC achieves self-initiated transformation. TLC unlocks the potential within the individual to transform themselves and therefore also the individual's organization, underpinning the powerful creation of outcomes, and may therefore be used for their executive goals."
About Us:
Create deep inner change with Olly as a guide, the Transformative Life Coach. He has trained in Transformation Life Coaching in London, United Kingdom. He believes so much in the deep power that coaching has to transform people themselves that he has had, and continues to have, several Transformative Life Coaches himself. He is a full-time Transformative Life Coach. He has a bachelor's degree in Natural Sciences from Trinity College, Cambridge; a Master's Degree in Philosophy from Trinity College, Cambridge; a Ph.D. Doctorate in Scientific Research from University College London (UCL); a Medical Degree (MD/MBBS) from The Royal Free Hospital School of Medicine, London and is a Member (MRCS) and Fellow (FRCS) of the Royal College of Surgeons of England. He has published over 50 peer-reviewed scientific journal articles and is the author of several scientific books. Olly is completing his Diploma in Transformative Life Coaching in London, which has International Coaching Federation Accreditation, as well as the UK Association for Coaching (AC), and the European Mentoring and Coaching Council (EMCC). He attended the Ultimate Coach conference with Steve Hardison, the world's number one life coach, in London in April 2022. His gift is to be the client's guide on their journey: he offers a free one-hour coaching session. Services: Transformative Life Coaching, Transformational Coaching, Life Coaching, Personal Coaching, Positive Psychology Coaching, Recovery Coaching, Trauma-Informed Coaching, Work Addiction Coaching, Workaholism Coaching, Addiction Coaching
Media Contact
Company Name: Transformative Life Coach
Contact Person: Coach: Olly Alexander, MA PhD
Email: Send Email
Country: United Kingdom
Website: https://www.transformativelifecoach.co.uk/