Around Body Launches Kickstarter For The World's First Flushable Pad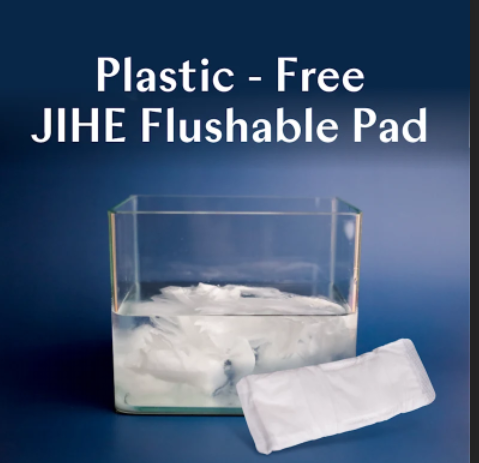 Sacramento-based feminine lifestyle brand, Around Body, announces the launch of a crowdfunding campaign on Kickstarter for the JIHE Flushable Pads, the first of its kind in the world
The team at Around Body looks to be saving not only millions of women from the stress that comes with their monthly period but also the universe from the pollution caused by improper disposal of sanitary pads as the company launches the JIHE Flushable Pads. The move resonates with the company's goal of providing a more high-quality life for women without necessarily harming the environment.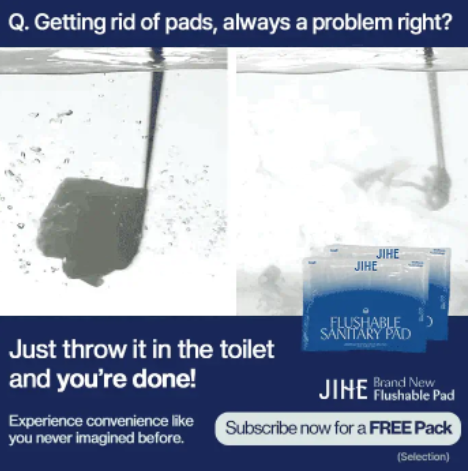 Recent studies reveal that women go through 2,500 days of menstruation, using 5 pads daily on average. Therefore, it is not surprising that sanitary pads constitute a part of the pollution caused by plastic waste. However, Around Body seeks to curb what is becoming a menace to the planet with the introduction of JIHE Flushable Pads.
Around Body is making history with the launch of the first plastic-free flushable pads in the world, practically offering a turning point of feminine care with the trust of safety and sustainability, with the flushing technology tested by US INDA and EU EDANA regulations. The eco-friendly pad is designed using Aroundbody's patented technology, "Umbrellone," to ensure comfort and safety for women while delivering a better experience than regular pads.
The JIHE Flushable Pads, which is currently available on Kickstarter is already gaining traction, amid reviews from users. "It is satisfying that my trash can doesn't get full quickly by throwing pads in the toilet right away. Also it helps to prevent an odor and to keep my bathroom clean." – Emily.
For further information about the JIHE Flushable Pads and to stand a chance of participating in the giveaway of 50 JIHE Flushable Pads, visit – https://www.aroundbodyglobal.com/. The campaign for better feminine hygiene continues across social media, including Facebook and Instagram.
Media Contact
Company Name: Aroundbody
Email: Send Email
Country: United States
Website: https://www.kickstarter.com/projects/aroundbody/a-water-soluble-sanitary-pad-jihe?ref=7g6xhh&token=f9ac5dfc