Exceptional Xinjiang children's artworks exhibited in Hangzhou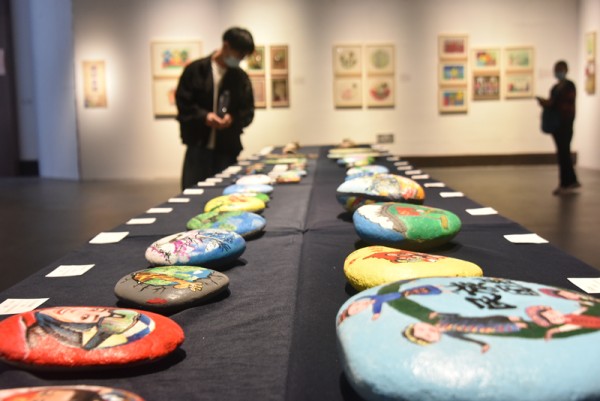 An exhibition displaying over 100 artworks created by students from special education schools in East China's Zhejiang province and Northwest China's Xinjiang Uygur autonomous region was held at the Zhejiang Exhibition Hall from May 15 to 19.
Students from six special education schools in Zhejiang, as well as two in the Aksu prefecture of Xinjiang, shared over 100 artworks in the form of oil paintings, clay paintings, embroidery, and stone paintings, demonstrating their anticipation for the Asian Games, the scenery of Jiangnan (a term that refers to regions south of the Yangtze River) and Xinjiang, their happy daily lives, and the magnificent cultural treasures of Chinese civilization.
The artworks not only show the creativity of children from the two regions, but also reflect the impressive achievements of Zhejiang and Aksu in special education cooperation.
The exhibition was aimed at making society more aware of special-needs children and at shining a light on their value and strengths.
Six special education schools in Zhejiang and two in Aksu worked together last year to establish a Zhejiang-Aksu Special Education Development Alliance and stimulate the development of special education in Aksu.
Media Contact
Company Name: The Information Office of Hangzhou Municipal Government
Contact Person: Cai Jingwen
Email: Send Email
Phone: 0510-68559077
Country: China
Website: http://www.ehangzhou.gov.cn/