ATMTogether.com Announces the ATM Automation Program for First-Time Business Owners Who Want to Create an Additional Source of Passive Income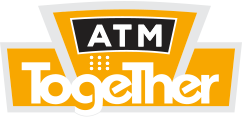 ATMTogether.com will guide aspiring business owners from starting your own ATM company to installing your first ATM
Paul Alex, founder of ATMTogether.com, is pleased to announce his ATM Automation Program, allowing entrepreneurs looking for another source of passive income to create, establish and scale their own ATM (Automated Teller Machine) business within their city anywhere in the United States.
ATMTogether.com Automation Program helps clients buy, build and manage their own ATMs where the client already lives. The company offers expert guidance, walks the client through forming their own company, establishing a location for the placement of the ATM, and educating the client on every aspect of the actual ATM, while also offering ongoing customer support, processing network services and even provides relocation of the ATM if the client finds their respective ATM placement unsatisfactory.
"Don't stress about starting your ATM business. We will build your business for you or with you," said Paul Alex. "Simplicity equals success. Making your money work for you while you do what you want to do is the ultimate American dream."
Paul Alex also holds free weekly live trainings every single Tuesday at 5PM PST/ 8PM EST, which is broadcast inside the largest Facebook Group for the ATM Industry called ATM Business for Beginners, in which he shares his experience and knowledge about the ATM business. The weekly live training includes various subjects and lessons including prospecting, marketing, sales, mindset and overall basics of ATMs and entrepreneurship.
For more information on partnering with ATMTogether.com and launching your own ATM Company, please join the free community at https://www.facebook.com/groups/289333989110857
About ATMTogether.com
ATMTogether.com ATM Automation Program, founded by Paul Alex, helps clients establish their first ATM and location with one-on-one support from a team of experts with combined experience of over 10 years in the ATM Industry. The company has helped educate an excess of over 24,000 aspiring entrepreneurs nationwide regarding the ATM industry and currently has over 1,000 clients enrolled into their ATM Automation program.
For more information, please visit https://go.atmtogether.com/join
Media Contact
Company Name: ATMTogether.com
Contact Person: Paul Alex
Email: Send Email
Phone: (844)-941-4309
Country: United States
Website: https://www.atmtogether.com/