Esports and Online Gaming Association (ESOGA) Receives STEM Accreditation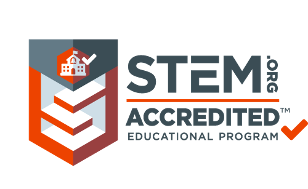 ESOGA is presenting real-world STEM concepts to youth through esports and online gaming.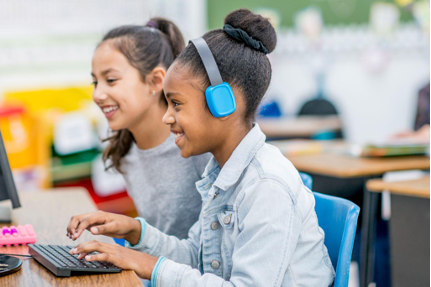 The emergence of esports represents a valuable new tool in youth education. Esports is a collaborative medium where player interactions take place through video games in online or in-person environments, usually as a team. ESOGA's programs and experiences include additional learning and team discovery, concepts that are especially valuable in core STEM disciplines.
ESOGA's programs and online communities are also compliant with COPPA (Children's Online Privacy Protection Act) and supervised by TIS Screened and SafeSport™ Trained coaches. ESOGA's mission is to work in concert with communities and schools to promote education and personal growth through esports. These programs are especially effective with middle and high school students.In recognition of these efforts, ESOGA was recently awarded the STEM.org Accredited™ Educational Experience Trustmark. This award recognizes the educational benefits and positive values that can be gained through ESOGA's programs and services, and further equips youth with necessary 21st-century skills such as critical thinking, teamwork, and creativity.
"Structured esports offerings have the potential to build inclusive, pro-social environments that can facilitate sound educational outcomes in an exciting way. Pairing esports with STEM education can help students reach their full potential — ESOGA is the embodiment of both." – says Andrew B. Raupp, Founder & CEO of STEM.org Educational Research™.
Nate Parent, Founder & CEO of ESOGA commented, "We are honored to receive STEM Accreditation as we continue to integrate STEM Educational Experiences into our esports programs and services. Through this accreditation, ESOGA will continue to develop esports experiences that encourage education, positive values, and development of 21st-century skills – all while playing the video games we know and love."
For more information, please visit ESOGA.gg and STEM.org
ABOUT STEM.ORG
Founded in 2001, STEM.org Educational Research™ (SER) is the longest continually operating, privately-held STEM education research and credentialing organization in America. Through an extensive collaborative effort, SER has worked closely with researchers, an international coalition of educators, administrators, NGO's, companies and schools to establish a set of broadly representative STEM benchmarks. The resources and proven best-practices of this initiative have led to the world's original and most recognized, blockchain-secured and fully decentralized STEM credentialing framework.
ABOUT ESOGA
Founded in 2019, Esports and Online Gaming Association™ (ESOGA) is a national leader in the grassroots movement of esports. ESOGA provides structured youth and community programs with trained esports coaches supporting fun, interactive, and educational gaming experiences. Through ESOGA's virtual communities, gamers are empowered in positive ways to enjoy the video games they love while being encouraged to emphasize key values such as integrity and education, and living an overall balanced life.
Media Contact
Company Name: ESOGA (Esports and Online Gaming Association)
Contact Person: David Mays
Email: Send Email
Country: United States
Website: https://esoga.gg/