GoPurs Technologies is preparing to launch an IoT platform that will revolutionize gas station payment methods in Africa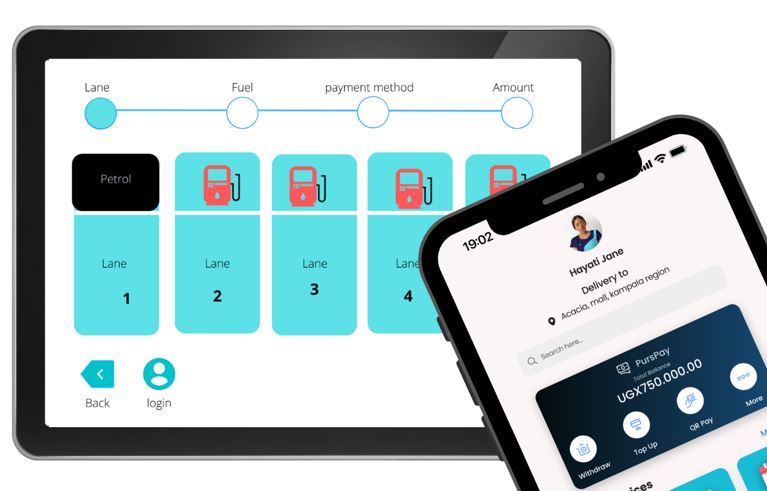 A new US based Ugandan tech startup GoPurs Technologies, also known as PursApp, is planning to launch a beta version of an Internet of Things (IoT)-based cloud platform that will allow for self-service payment at gas stations. The technology will serve to make management of the station easier and more efficient, reduce operational costs and increase revenue.
Their goal is to offer a solution for several issues troubling fuel vendors in Africa including those who – in addition to spending large amounts of time manually accepting payments and having to wait up to 24 hours before they can see any revenue from a given day's sales — can't afford modern payment equipment and are limited by infrastructures that prevent them from providing better service such as that which could have cashiers on hand round the clock.
"I'm excited about our new product," explains Mr. Yashiri Ramandan, CEO of GoPurs technologies. "Africa is home to an estimated 200 million vehicles run by fossil fuel, but most gas stations have not yet embraced tech solutions like self-service technologies and e-wallets Credit card, loyalty card, QR pay, Coupon, Voucher, even mixed of all including EMI. We intend to change all that with our new cloud-based solution." The new platform will enable gas stations to offer their customers a variety of payment options – from self-service payments at the pump to e-wallet payments through smartphones.
This system will help gas station attendants focus on sales, where the real money is made, and spend less time managing the cash register. Africa's fuel market is one of the continent's biggest businesses. It is a multi-billion-dollar market that is growing rapidly every single day. Currently, the company is working with manufacturers, distributors, oil companies and gas stations to make sure their product is the best it can be.
Media Contact
Company Name: GoPurs Technologies
Contact Person: Media Relations
Email: Send Email
Phone: 256772107000
Country: Uganda
Website: https://gopurs.com/en/home.html