Gamer And Content Creator Wassim Dhieb Hits Over 1 Million Followers On YouTube
Tunisian esports enthusiast, content creator, and business manager, Wassim Dhieb, continues to push boundaries as he crosses the 1 million mark for YouTube followers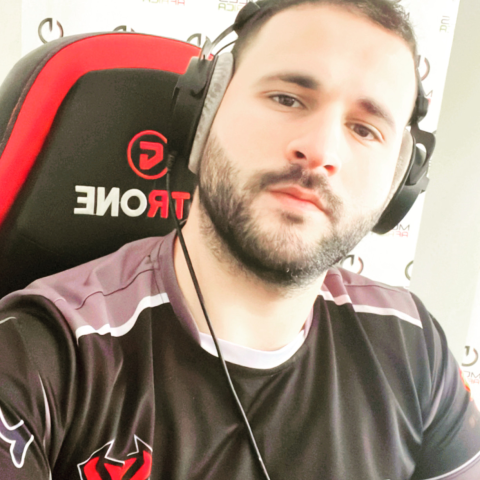 Wassim Dhieb is undoubtedly making his mark as an online content creator as he brings more people to be a part of his fun and exciting journey, particularly as a gamer. The streamer and entrepreneur has grown his following across social media, with his expertise even more felt on YouTube, where he currently has more than 1 million people enjoying his amazing content.
Content creation has grown to become a big deal in recent times, with the internet and its plethora of platforms allowing creatives across the globe to reach their fans and audience, irrespective of their location. However, it has become a struggle as the steady emergence of publishers has not particularly addressed the concerns of the audience due to their generic nature. The case seems to be different with Wassim Dhieb, who has mastered the art of delivering captivating content that has helped him grow to remarkable heights in a relatively short while.
Wassim Dhieb currently ranks as one of the most recognized figures in gaming in the Arab world and he has continued to substantiate this position across platforms, showing his prowess behind the screens on his posts on YouTube and other social media platforms. His inclusiveness and desire to reach people of diverse cultural backgrounds and languages have further increased his popularity.
The Tunisian entrepreneur is the founder of Wassimos Company and Owner of the Dictators esports team. In line with his goal of helping more people have an understanding of the gaming world, Wassimos runs 3 YouTube channels, one with Arabic language and another with English. Consequently, he has been able to reach a wider audience.
The efforts of Wassim Dhieb as a gamer and philanthropist have not gone unnoticed, winning the Silver Creator Award as well as the Gold Creator Award.
For more information about Wassim Dhieb and his works as a social media content creator, business manager, gamer, and business executive, visit – Www.wassimos.com. Wassim Dhieb can also be found across social media, including TikTok, Instagram, and Facebook.
Media Contact
Company Name: Wassimos Company
Contact Person: Wassim Dhieb
Email: Send Email
Country: Tunisia
Website: wassimos.com