Ideal Homes Portugal Announces Sale of Luxury Villas in Lagos, Portugal
The development of these luxury villas, which Ideal Homes is promoting is expected to meet the vacation and relocation needs of people in Portugal while presenting a viable income opportunity for property investors
Lagos is a beautiful city in Algarve, Portugal, attracting hundreds of thousands of international tourists every year. There's something for everyone in the city which prides itself in its great culture and magnificent nature. Its stunning coastline with long stretches of sand, protected forests, and picturesque fishing villages are the perfect setting for water sports like windsurfing, kite surfing, sailing, and swimming.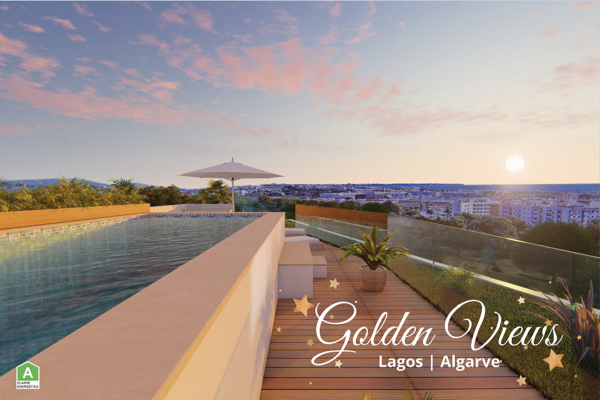 The city has become a major tourist destination in Portugal and is often the preferred choice for persons relocating to Portugal. Ideal Homes Portugal, a professional real estate company in Algarve, is thrilled to launch the development of 5 luxury villas in Lagos to meet the vacation and relocation needs of persons looking to stay in Portugal.
Each of the five luxury villas currently under development offers beautiful views over the Marina de Lagos and the Meia Praia Beach. The construction is in the final stages, prospective buyers of any of the spectacular villas for sale in Lagos will have the leverage to decide the materials that should be fitted in them. An interesting detail about these luxury villas is that they are located in a quiet location, five minutes by car from the city center and Marina of Lagos.
For property investors, these luxury villas will prove to be a lucrative investment opportunity. They can purchase any of these villas and put them up for rentals. The team at Ideal Homes believes it will be a great investment opportunity because Portugal is a choice destination for tourists, and its villas are located in a beautiful, quiet, and popular area. The team at Ideal Homes Rentals will be able to assist with all your property and rental management needs.
Each villa will feature a garden and private pool on the roof with spectacular views over the city and Lagos Marina as well as sea views. Additionally, they will also have storage rooms, balconies, and terraces. With open spaces and luxury finishes, the villas ensure that visitors can enjoy Algarve and be surrounded by comfort and beauty at the end of the day. They range from a T3+1 to a T2+1 with sizes from 519m2 to 678m2.
For more information, please visit the development page for the villas or send an email to [email protected]
About Ideal Homes Portugal
Ideal Homes Portugal is the leading real estate and property management company in Portugal. Established in 2012, the company has flourished in the field very quickly, utilizing the experience and expertise of the founders. They have a team of friendly and professional real estate experts to fulfill all the needs and requirements of the clients. The agency offers a wide range of real estate-related services.
To learn more, please visit www.idealhomesportugal.com/about-us.
Media Contact
Company Name: Ideal Homes International
Contact Person: Angela Worrall, CEO
Email: Send Email
Phone: 00351 289 513 434
Country: Portugal
Website: http://www.idealhomesinternational.com/