Trade Juice Set To Launch Version 4 Of Trade Forecast Software In 2022
The advanced cloud-based integration system by Nicola Delic is celebrating securing 1000 members in its first year of operation and plans to train 5000 more in 2022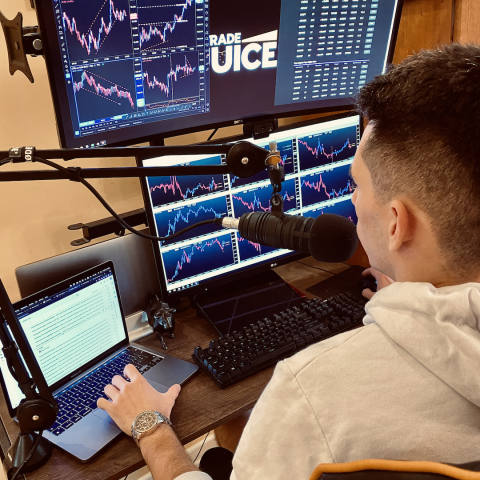 Trade Juice is delighted to announce that it will be releasing version 4 of its trade forecasting software in the early part of 2022. The news comes on the heels of another announcement by the company, celebrating 1000 members in just 1 year of being in business.
Developed by Nicola Delic, Trade Juice is an advanced cloud-based integration system equipped with complex algorithms that continuously calculate every pip, candle, and trend in various markets. It interprets these trends and movements to make near accurate predictions which it issues as trade signals.
The company says it is happy with the tremendous progress it has made in such a short time and hopes to help 5000 more traders secure juicy profits in 2022.
Nicola Delic, mentor and professional forex trader behind the creation of Trade Juice, says he learned forex trading by chance. According to Nicola, he accidentally clicked on a link while surfing the net and was redirected to a video on YouTube where he saw Timothy Sykes talk about how much money he was making from trading penny stocks in his bathrobes.
Nicola says he fell in love with the idea of freedom it offered, and given that he had always been good at maths, he decided to research deeper and figure out the secrets and intricacies of the market.
After losing half of his initial trading capital in the first year, the undeterred investor eventually learned about Elliot Wave and dedicated his time to mastering it. Understanding the movements of the market and fixing his risk management appetite helped him become a profitable successful forex trader and allowed him to work with places like Instaforex, FTI Consulting, and ElliotWave-Forecast.
Thirsty for more growth, Nicola started his hedge fund which he grew to over $150 million, and also began working as a consultant for different hedge funds, banks, and brokers; helping them develop research and forecast tools.
Nicola Delic boasts of personally training over 5000 traders in the past decade, many of whom are working for different hedge funds and brokers. And adds that he intends to spend the next few years training as many students as he can.
For more information, please contact below.
Media Contact
Company Name: Trade Juice D.O.O
Contact Person: Nicola Delic
Email: Send Email
Country: Serbia
Website: https://nicoladelic.com