Nothing Special Is Out Now – The Fresh Wave Song "Tweaker"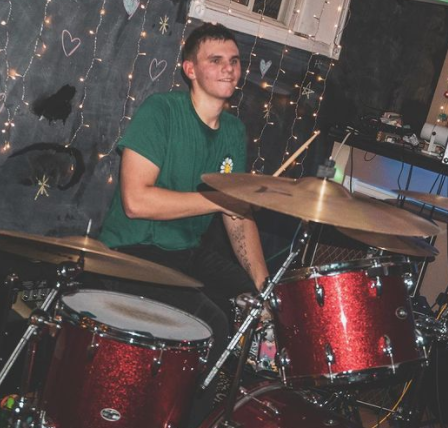 Music is what a person needs to energize the brain cells and lift the mood. It is hard to live without music. When it is coming from the underground unit by the ultra-creative band Nothing Special then things are quite impressive.
Recently, the underground band of four members released its latest musical number Tweaker. The song was released on all music platforms with an official video on YouTube. With its release, the song is an attraction for the listeners and followers of the band.
Fresh Wave Music
Nothing Special is famous for being extraordinary energetic with its music. The band believes in electrifying music that adds more energy and warmth to the feel and impact of the song. Along with the music, the lyrics of the song are exceptional.
It is mostly about the persona experience and a feeling that a person could have inside. Depicting the damage every thought is making in a person and how important friends are to sort things out, is the real message of the song.
This track, Nothing Special, collectively adds so many emotions, ideas, and thoughts in lyrics. There is the pain of being caught up with some emotions that are pouncing inside and growing up. It reflects the feeling of youth out there that is struggling with everything in their life. There is no doubt; these lyrics are relatable for many people out there.
A ling in the song "my friends are gonna have to face it" seems more powerful at the same time. It reflects that no matter what is happening when you have reliable friends they are going to take care of everything.
About Nothing Special
Nothing Special is a band of four young boys from Oshawa Ontario. The band members are Gabriel Higazi as vocalist and guitarist, Dan Bell as vocalist and guitarist, Spencer Holmes on tubs, and James Carr on Bass.
The band has its underground struggle and has come to music with a different version of combining aggression, humor, and high energy. The members started their journey back in 2017 but in 2019, all four of them combined to form the band. After going through a lot of experience and struggle, they successfully formed an independent recognition among the local community. Right now, they are producing music that is inspiring, entertaining and people love it. Every new release gets a heartwarming reaction from the fans.
Social Meda Handles:
https://www.facebook.com/ocean.jones.9
https://instagram.com/nothingspecialband?utm_medium=copy_link
https://www.youtube.com/watch?v=3rfs0JRaviU
https://www.youtube.com/channel/UCy5ua-nDueQuZyRxcstjWNw
https://soundcloud.com/nothingspecialmusic?ref=clipboard&p=i&c=0&si=171AFE575E9546ED95D59547858C8499&utm_source=clipboard&utm_medium=text&utm_campaign=social_sharing
Jake Shaw From YourOwnMusic Predicts Huge Things.
Media Contact
Company Name: Nothing Special
Email: Send Email
Country: Canada
Website: https://www.facebook.com/ocean.jones.9