CURVD Touts Its Ergonomic Mug As The Perfect Human-Friendly Promotional Gift Item For Companies
CURVD is delighted to announce that businesses looking for promotional gifts, as well as individuals in need of beautiful modern print mugs, can depend on its uniquely designed ergonomic mugs to guarantee a comfortable holding experience for everyone.
The mission-oriented consumer homeware product brand says it exists to redesign everyday homeware products with everyone in mind. And believes its contributions would help create a world that includes all the underrepresented communities.
According to CURVD, the reason why most businesses seem to be inconsiderate and often fail at incorporating the needs of disabled people and other underrepresented groups, in the creation and execution of their services, is not because they don't care or think it's unimportant to do so.
The company insists that the problem starts with manufacturers who fail to design all-inclusive products.
"Businesses don't consider serving the under-represented groups a priority. Serving the disabled community starts with understanding the problem. The problem lies in the design of products around us. CURVD® exists to redesign everyday houseware products with everyone in mind to create a world that includes all the underrepresented communities."
Describing the ergonomic mug as a gift shop mug capable of making a global impact, CURVD is calling on all well-meaning individuals and businesses to join it in standing at the forefront of inclusiveness by making the CURVD mugs available to as many people that need them.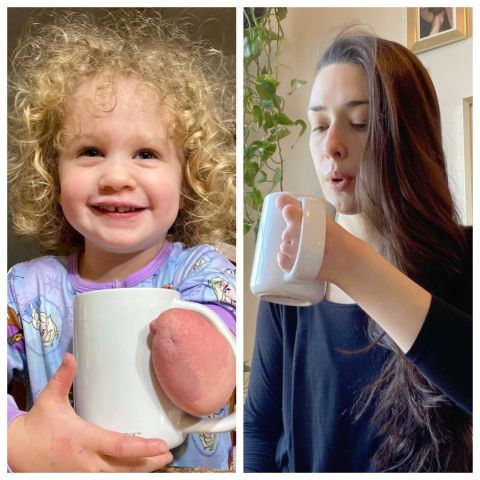 Adding that the products also serve as an excellent promotional gift with which companies can showcase their human-friendly nature.
"Gift mugs have been upgraded, the CURVD mug is an opportunity to share your brand's attention to aesthetics, care for user's health, and support of inclusivity and accessibility."
Although sporting the same unique design, CURVD mugs come in a variety of prints that include Halloween, Classic White, Merry Christmas, and the Pride Mug.
Video link: https://m.youtube.com/watch?v=4yxh1kjybl8
For more information, please contact below.
Media Contact
Company Name: CURVD
Contact Person: Amin Hasani
Email: Send Email
City: Brooklyn
State: NY 11221
Country: United States
Website: https://www.curvd.com/